Writer: Brian Michael Bendis / Artist: David Lafuente / DC Comics
I must be having a stroke but did I LIKE Damian Wayne in this comic? Good Lord! Superman #16 has the Superboy, Jonathan Kent finally seeing Damian Wayne a.k.a Robin. Since last they saw each other, Superboy got warped through spacetime and years past – but for everyone in this dimension only weeks have gone by (relativity or something science-y).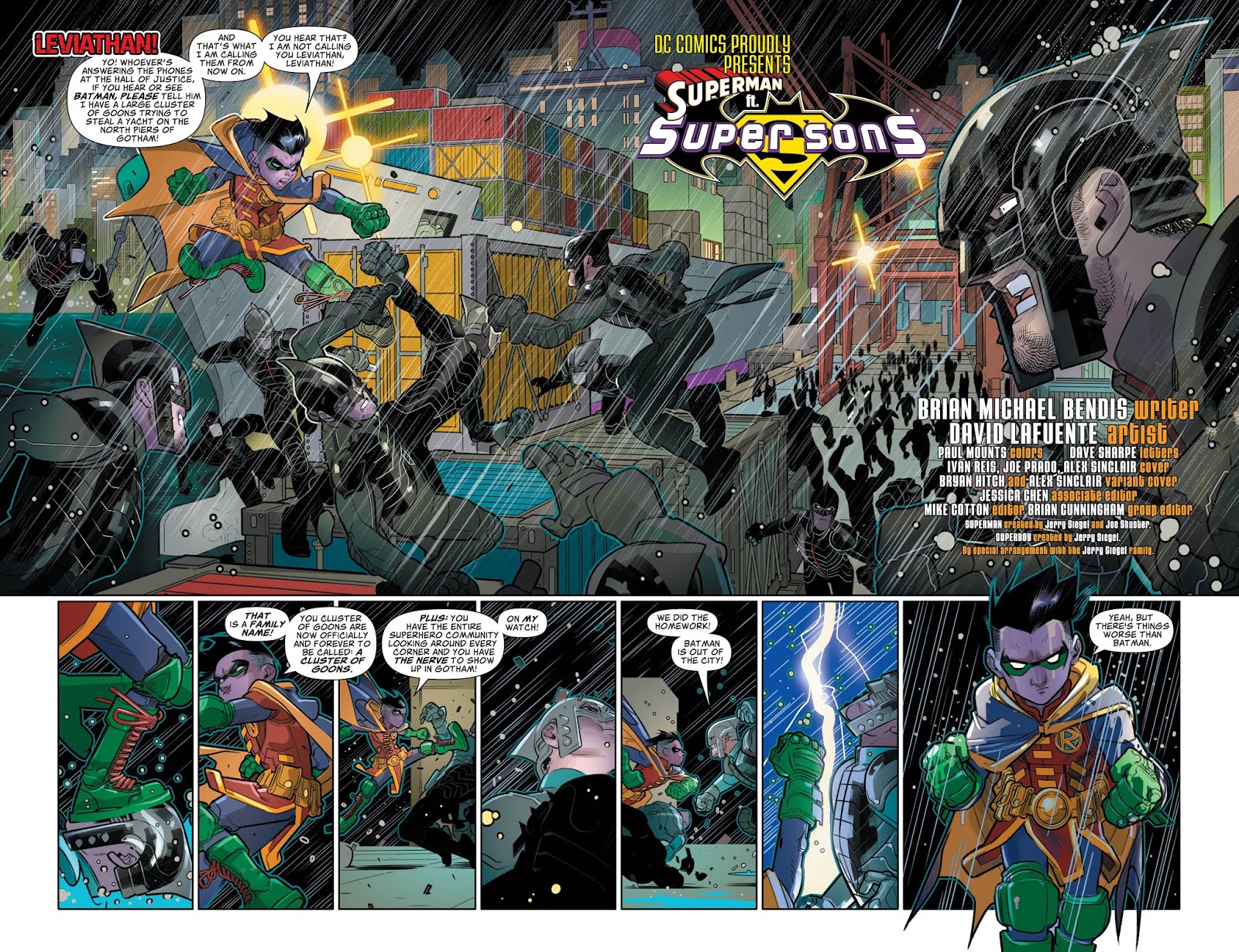 I haven't read Superboy and Robin interact in quite a while, but I don't remember enjoying them this much. Wayne was being his normal condescending self, and now I'm curious if they were this warm by the end of that series. The initial reunion was hilarious with Damian losing a point of pride, being a year older than John. I remember when he tried to give him shit about joining the Teen Titans because he wasn't technically a teen yet. After a tense beginning, the two patrol the Gotham night and catch up. It was delightfully reminiscent of catching up with a long distance buddy as a teenager. The two depart after John reveals the plan to spend time in the 31st century with the Legion of Superheroes. He says his final goodbye to his father before heading to check the future out.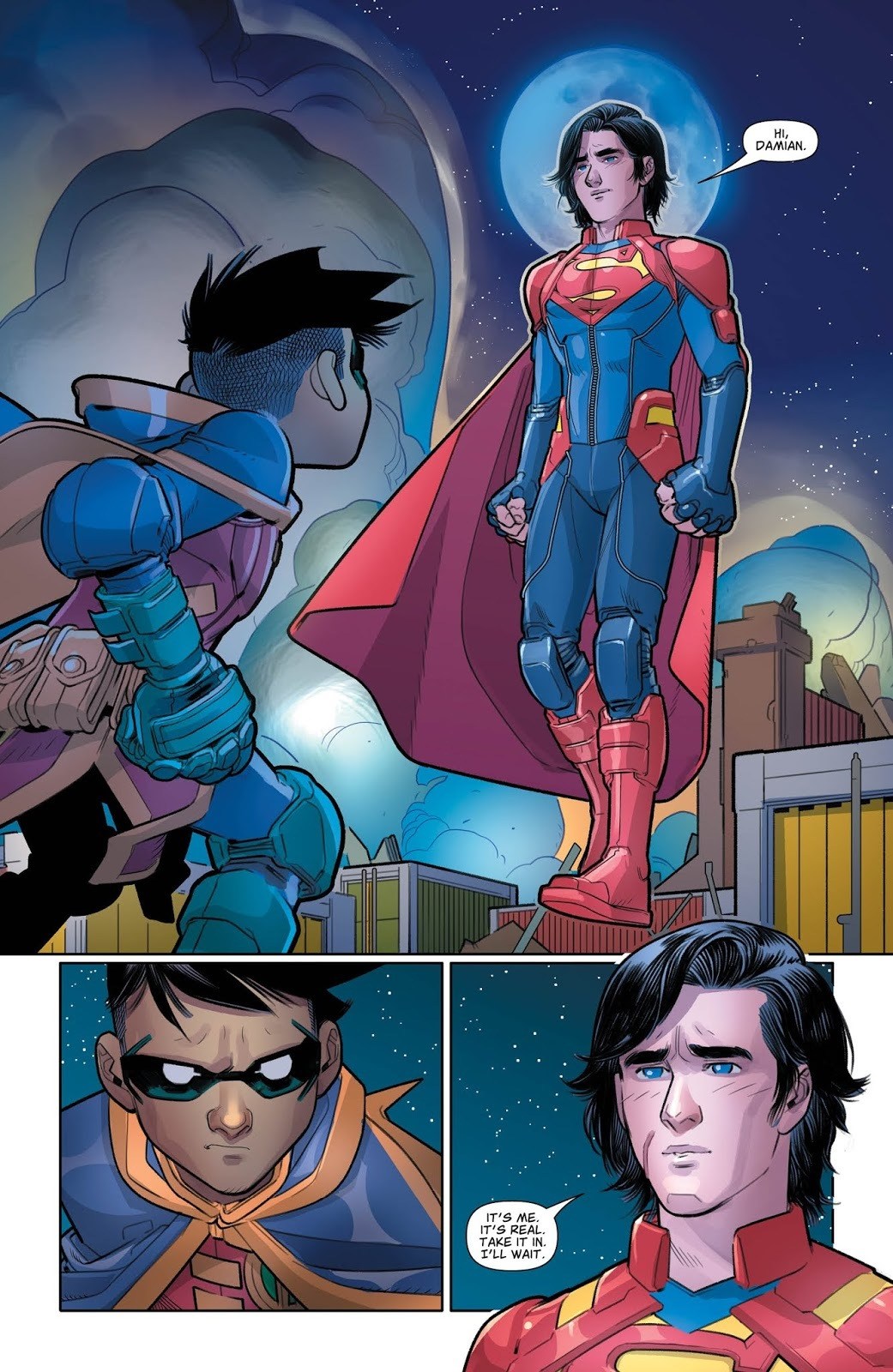 I want to scream how different Robin felt this issue; but in a very good way. But it's my bad for not reading Teen Titans or Super Sons. I'm willing to 100% buy that Damian feels comfortable enough to be openly childish with his friend, as opposed to the arrogance he displays during Event Leviathan. The interactions in this book were warm. Bendis really captures a continuous, overwhelming love between Superboy and Superman that never skips a beat. The banter between John and Damian was more nuanced. Bendis nailed the dialogue for kids in this issue. I'm actually less excited for the impending conflict John finds in the future and more disappointed I might not get more interaction between these two characters for a while.
8.5 "Cluster of Goons" out of 10
Reading Superman? Find BNP's other reviews of the series here.
Want to get Black Nerd Problems updates sent directly to you? Sign up here.
Follow us on Twitter, Facebook and Instagram.