Aye, fuck whatever you on right now. If you actually doing work at your job, dead that right now. If you talking with ya bestie, call them back. That real raw government assassin shit has returned. I'm not talking Jason Bourne, I'm not talking Taken, I'm talking your boy, Robert McCall, getting the call to let the nina ring one mo gain in The Equalizer 2! My boy Robert back! Denzel Washington comes back for the sequel to the Equalizer. Arghhhhhhh, I dunno how to act! This is Denzel's first sequel ever mind you. Dude wasn't ready for a franchise 'til he was saw a script of him merkin folk and said "this is the one."
Check it, your boy Robert McCall been helping to reunite families separated by sex trafficking rings, human smuggling rings, you name it. I knew shit was 'bout to go down when we seen'em in the Malcolm X trip to Mecca attire. Fam, came in and let you know from jump it's going to be some shit, and I'm here for it. I'm all the way here for it. I don't even need an overly complicated plot for this. I'm here for a Black vigilante getting his the ex-CIA way (which may as well be the Ski Mask way).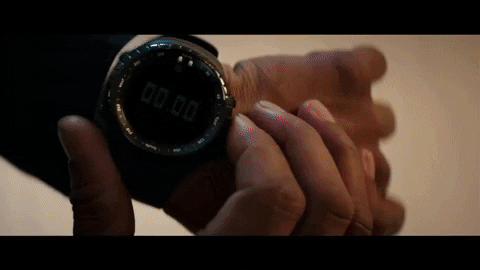 All enemies are not created equal… mother fucker
All you need to know is somebody went and knocked his homie/connect Susan Plummer. So everybody gotta die now. That's it. That's the only plot I need right there. You killed his girl Susan? Yall killed Susan?! She was in his book club. Oh, everybody gots to die. Denzel is going Gin Rummy from the Boondocks' with the dual wield pistols, and I'm entirely okay with that. Apparently, there's a squad trying to tie up the loose ends that McCall and Susan were connected to in their former assassin days. And outta nowhere Prince Oberyn aka Pedro Pascal is up in here as McCall's old partner.
He tellin McCall not to wil' out on these guys, and he don't wanna go to war with them. I guess he didn't hear K-Dot's Back Seat freestyle playing through the trailer cause McCall ain't got the time to beef with every Bast damn body. A man tried to stab him while he was on the clock for Lyft. Nah, dawg. Everybody gots to get got. How he make dude do the Star Trek symbol then snap his fingers like a turkey wishbone? Denzel broke dude's fingers on some Marty Scurll shit then bounced dude's head off a table by pulling on his tie. I live!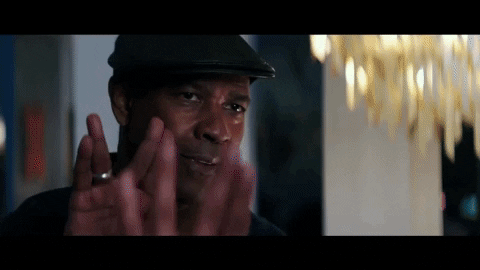 Don't call Robert McCall unless you ready for that pain
Listen, I'ma huge fan of older gruff guy coming out of special ops retirement movie trope. What Denzel's Robert McCall character does is give a charm to this approach that makes him way different. He's relaxed, jovial, funny, and confident… 'til he clicks that digital watch button. And just that fast, your boy turns into Man on Fire John Creasy with the Pelican Brief.
He's kicking dude off a lighthouse like he's in Grand Theft Auto. Who does that? Robert McCall does that. He breaks a dude's arm over his knee on that ruthless stretch Armstrong/snap into a slim jim shit. I feel I gotta repeat that…he literally took dude from the back seat to the front passenger seat, put two bullets in his head, and still charged him for the Lyft ride. Robert McCall ain't playing with yall this time around. Fuck outta here.
Denzel Washington is going to be taking all my money for this sequel. We saw him take out a whole crew in a Home Depot using nothing but aisle 7 gardening equipment. God help these souls that crossed him if he catches them in a Walmart.
The Equalizer hits theaters in July 2018
Are you following Black Nerd Problems on Twitter, Facebook,Instagram, Tumblr, YouTube or Google+?