Holy tone shift, Batman! The final five episodes of The Millionaire Detective: Balance Unlimited bring to a close this ridiculous season of rich people and cops suffering from a hero-complex going way above their pay grade to fight bad guys. As I discussed in my last review, there is a pretty not-so-subtle tone shift midway through this season. It is pretty dark throughout the final episodes. I almost did not want to finish the season, if I am to be quite honest. I did, simply because, the murder-mystery of Daisuke's mother did intrigue me.
I am a dub-slut myself. Allow me to explain: I prefer watching dubs because it allows me to do other things while listening to what is happening. When the anime is subs only, I am essentially forced to maintain my focus solely on the show, which can make me antsy. Especially during this quarantine, I have noticed that my attention span has not been at its top form. The episodes were not too long, and it came to a rather unoriginal end. However, it was a decently enjoyable ride, even though I still stubbornly maintain my stance that this would have been way better as a queer romance, slice-of-life comedy. The silliness plays out wayyyyyy better than the drama does, and it's more interesting to watch.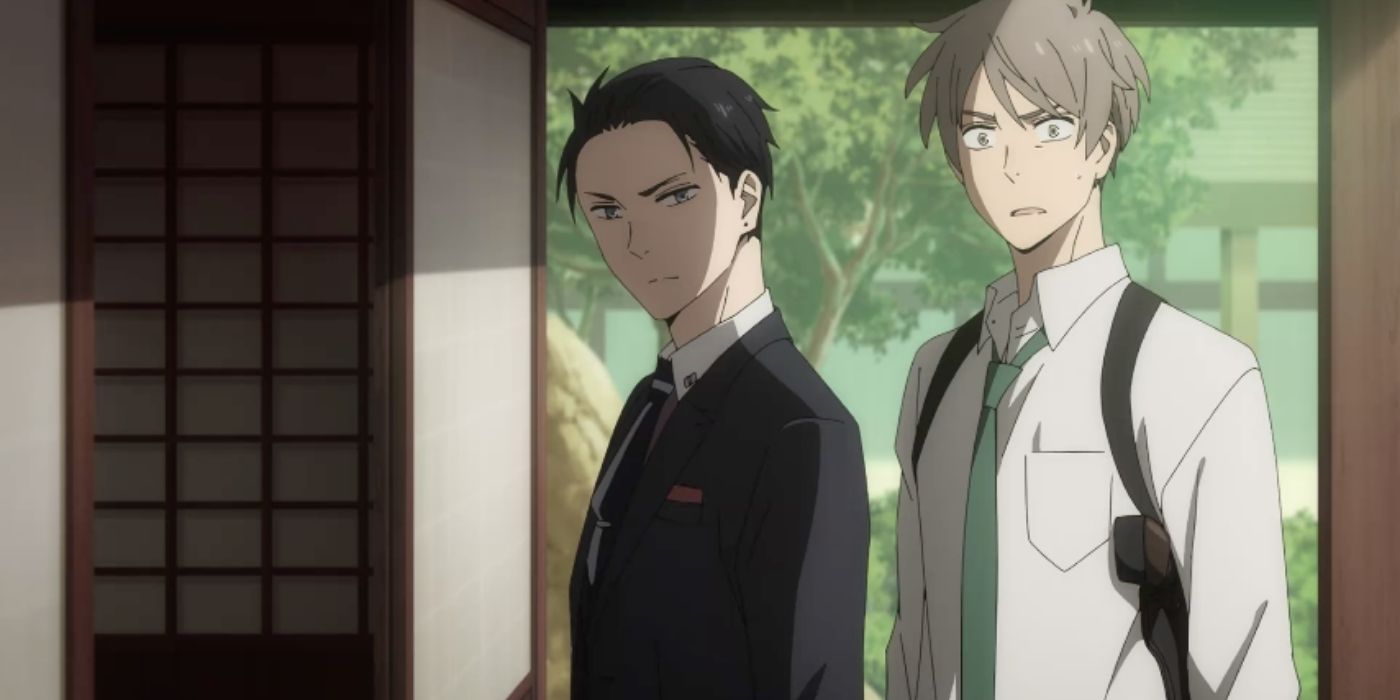 Now, I feel obligated to speak on a very awful scene that's in one of the final episodes. There is a really weird scene where Suzue has to relay critical information to Daisuke without their A.I. (which is everywhere) from reading their lips. She pulls him into a bedroom, under the covers on a bed, and places herself on top of an unwilling and uncomfortable Daisuke. See, this is the type of shit that if you're a seasoned anime watcher you may be used to seeing, but it's still BULLSHIT. I hate this kind of sexual assault/sexual harassment that gets a pass for whatever reason. Not only does this take you out of the narrative, but it can be super triggering for your audience. Can animation studios and writers please keep this nonsense out of their work? It is super gross.
All in all, I recommend The Millionaire Detective: Balance Unlimited if you're looking for a quick binge on a crime dramedy. The last few episodes hold some cool fight scenes and bloody ends. I want to avoid too many spoilers, but just know that this crime-fighting duo gets a happy ending and most of their teammates enjoy some yummy food in bliss. For a one-season (I think?) anime, it's a satisfying end.
Want to get Black Nerd Problems updates sent directly to you? Sign up here!
Follow us on Twitter, Facebook and Instagram!