Writer: Rick Remender / Artist: Sean Murphy / Image Comics

Tokyo Ghost is the low key revelation nobody's talking about. I mean, come on….a cyberthriller doubling as a parable about the dangers of slouching towards Technological Bethlehem? Social media becoming as addictive as heroin? What's not to love? Rick Remender has been hitting it out of the park with this suspenseful vision of the future and it only seems to get better.
Issue #8 picks up with the mysterious Tokyo Ghost being thrown from the frying pan and into the fire as an old nemesis gets upgraded to a next gen threat. There's not nearly as much exposition and techno addiction analogies in this issue, but it's heavy on action and plot advancement. Remender promised that issues #8 and #9 would deliver some rather exciting twists and turns. So far, he's delivered on his promise and then some. He has this way of setting his stories up like a new carpet that just reveals more and more as your unroll it out onto the floor. Before you know it, you're left staring at his "big picture" like an epiphany that hits you over the head and keeps you reading the book.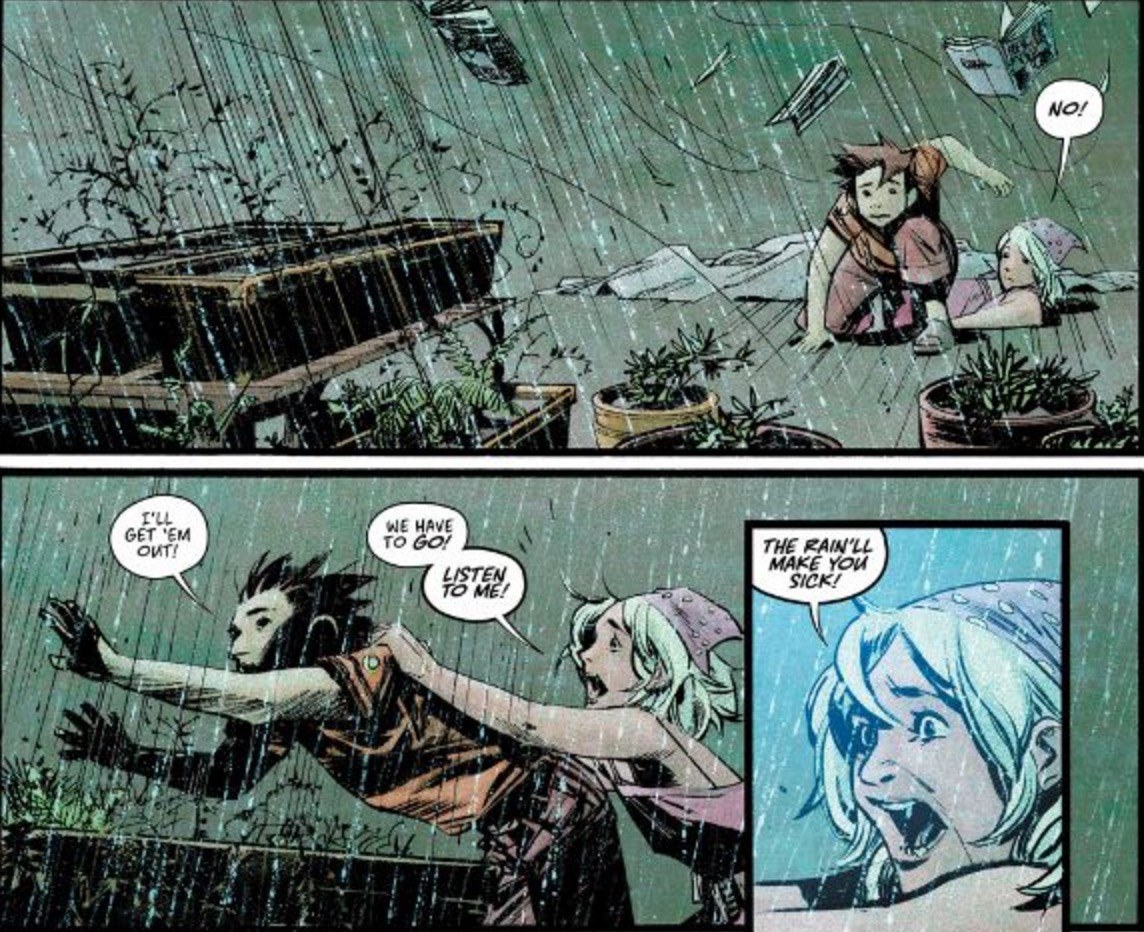 Art wise, Sean Murphy is killing it as usual. Armed with Remender's well-paced script, the man has an amazing knack for the intense, easy to follow action sequences that have been the bread and butter of this series. In fact, the action is so amazing to look at, it's basically a travesty that nobody's picked this up to be a weekly series.
Bottom Line: The metaphors and gentrification elements aren't as heavy as they were in the last issue, but the action and suspense are turned up until the knob breaks off. Solid issue. Definitely worth coming back for more next month.
8.5 Philip K. Dick Novels Out of 10
Are you following Black Nerd Problems on Twitter, Facebook, Tumblr or Google+?