You're not ready for this realness. If you're not caught up on Jonathan Hickman's Dawn of X books, you dam sure aint ready! You might not even know who the hell Gorgon is. OG X-Fans know. The pale gawd is one of the most badass villains to ever step to Wolverine, the X-Men and plenty of unfortunate heroes in between. Created by Mark Millar and John Romita Jr, Gorgon hopped on the scene in the first issue of Wolverine's 2004 "Enemy of the State" (Wolverine #20) run and ran the table on them heroes!
Born in Japan, Tomi Shishido achieved the wildest feats as a BABY! This cat was speaking 2 weeks out the womb. Insane. Tomi was reading and writing by the time he blew out his first birthday candle. Four years deep and he was the greatest artist in his whole dam country. Of course, it wasn't long before he found out he was a mutant, could Madusa mufuckas with his eyes and has telepathy! A few years of the most God Tier blindfolded combat and ninja training to show ayebody he don't even need his eyes to be the best of the best, and we got ourselves one of the deadliest mutants of all time!
1) "Many men, wish death upon me
Blood in my eye dog and I can't see
I'm trying to be what I'm destined to be
And heroes trying to take my life away"
When you're fully capable of taking on Wolverine and Elektra TOGETHER in a fight you clearly got the juice, bottle, and whole supermarket because we're talking about 2 of the greatest fighters, killers and assassins to ever do it! When you can bust Logan and Elektra's asses on multiple occasions and brainwash them to do your bidding, you're killing the devious game like Big Cat tourist attractions. A number of heroes have tried it with Gorgon and 99% of them now regret that decision.
Pour one out for Yo-Yo Rodriguez and her arms that Gorgon sliced off like Akane did the emperor in Westworld!
2) "Oooooh, look what you created, Only got yourself to blame, I remember when you hated ooooh
Now you tell me take my time
How bout I just take your city, make that muthafucker mine
I'm a underground king ho, I sit tall, I swang low
The game ain't always fair and thats the thing tho
You can play your heart out everyone don't get a ring tho"
Since day 1, Gorgon's been on the wildest missions. From wanted to destroy everything with the Dawn of the White Light to his God killing mission, he has always set his sights high and nothing really seems to be able to stop him. He's risen to the Hydra High Council and gained so many diabolical connections and affiliates from A.I.M. and Hydra that this dude is seriously one of the most dangerous villains in the world.

Gorgon spent all the time necessary to be the best killa WITHOUT his stone-cold eyes and with his vast criminal affiliations, he just become unfuckwittable.
3) "When I come back like Jordan
Wearin' the 4-5, it ain't to play games with you
It's to aim at you, probably maim you"
Gorgon was resurrected by Hydra and was even nastier than before. Dude got the usual superpowered upgrade treatment when his strength, speed, reflexes, and endurance were all heightened to maniacal levels, but it was the Wolverine treatment that makes him Top 5 Dead or Alive. Accelerated healing takes a dope ass character and makes then nearly unbeatable. With the red flowing fit design and crazy mask, I could see Gorgon come to life as one of the best on screen villains of any superhero movie.
4) "Ninjas shouldn't throw stones if you live in a glass house
And if you got a glass jaw you should watch your mouth
'Cause I'll break your face, Have your ass running, mumbling to the jake
You going against me, dawg, you making a mistake, I'll split ya
Leave ya looking like the Michael Jackson jackets with all them zippers
I'm the boss on this boat, you can call me skipper
The way I turn the money over you should call me flipper"
Do you have any idea what it means to go toe to toe with Shang Chi and absolutely WASH THAT MANS?!? Top 3 greatest hand to hand fighters in the game! God of War cosigned! Fist to face sensei to Cap, Spidey and countless other infidels! Shang Chi came with the credentials and Gorgon was looking like LeBron dunking on bums in high school. To put the cherry on top, Gorgon threw him off a cliff like her tossing a penny in a wishing well!
5) "I'm a born sinner
But I'll die better than that, I swear"
Gorgon now does his fighting for mutantkind and shows every Jonathan Hickman fan that he is more than worthy of the captain title that was bestowed upon him. Do you see the damage that was dealt to these fools out in Switzerland in X-Men #4?! Try and murk out the wise Professor X and get cha limbs precisely removed from your body so you can survive the ordeal and live with the shame of being lesser than the mutants that now preside over homo sapiens. That's the energy he's on now and it gives me LIFE!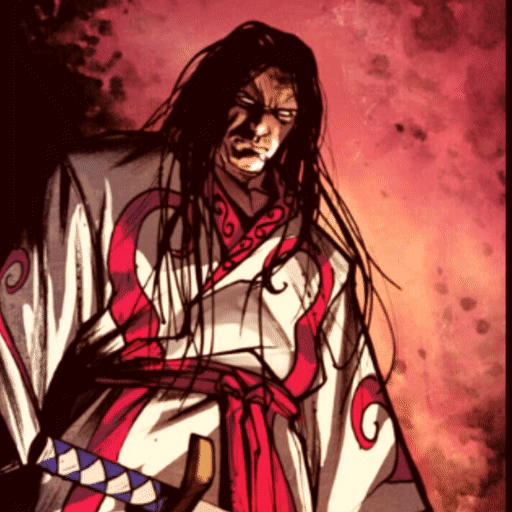 Want to check out more Top 5 Dead or Alive articles? Find BNP's other posts here.
Want to get Black Nerd Problems updates sent directly to you? Sign up here!
Follow us on Twitter, Facebook and Instagram!