Yo. My Hero Academia has been giving me life ever since I devoured the first two seasons late last year. It is currently letting me relieve the feeling of Saturday Morning Cartoons because I get to roll out of bed, turn on CrunchyRoll at 8AM, and watch the latest heroics of Class 1-A.
With the manga out for four years and the anime airing for two years with the current Season 3 being simulcast, I think it's high time we talk about some of the G.O.A.T.s of My Hero Academia and since you already read the title, you know I ain't talking about Deku. Midoriya's ascent to being the greatest hero is cool and all, but listen. We need to talk about the perennial second placer, the son of the World's Second Greatest Hero, the master of the Half-Hot/Half-Cold Quirk: Shoto Todoroki.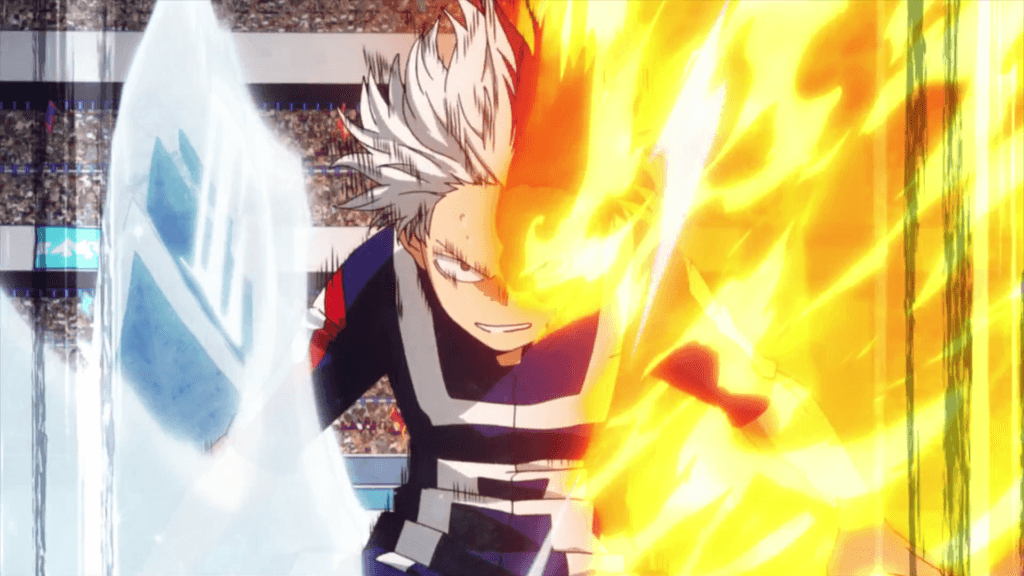 ---
"In the freezing cold, y'all keep chillin'.
We'll leave tracks you can follow in."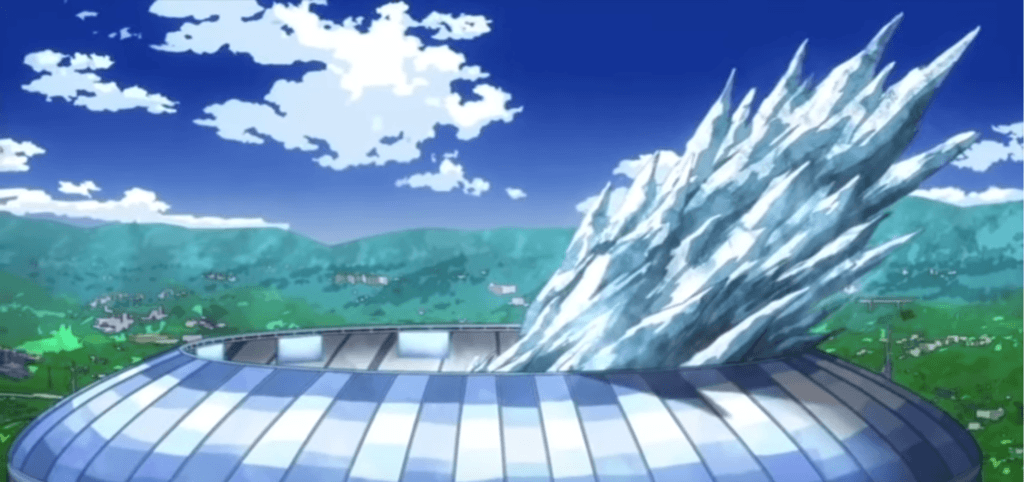 Shoto Todoroki has a pedigree, y'all. Son of Endeavor, ranked #2 right Behind All-Might, Todoroki isn't your average UA student. Nah. The hero course requires rigorous testing, but you know who got to skip that? Todoroki. He was one of the two recommended students who the Academy basically went up to and whispered "we don't want to embarrass the other applicants. Here's your orientation packet. Enjoy the summer."
His quirk, Half-Hot/Half-Cold makes him a bonafide cryomancer capable of creating walls of ice and massive flames. Even with how powerful that is, when Deku and the audience first meets him he is only really using his Ice Powers (not that he really needed to bring that heat at that point).
---
"Momma's youngest and strongest
survived summers like saunas"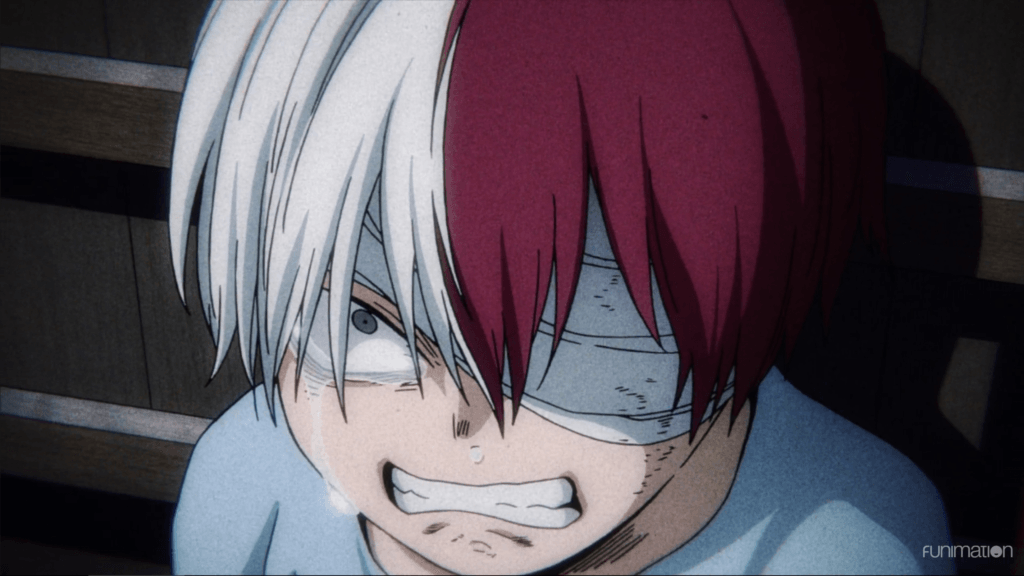 It's not like Todoroki was against using half of his moves. He just was very particular that he never used his firestarter set in combat. Could you blame him? Endeavor may be the #2 hero, but he definitely isn't going to be winning any Father of the Year awards. Nah, B. Dude married his wife only because she had ice powers, he had fire powers, and he was all about eugenics making sure his offspring could surpass All-Might.
It took a couple kids, but when Todoroki came around and finally exhibited the combination quirk, Endeavor's eyes (probably literally) lit up. Todoroki endured training through hellfire, never getting a chance to spend time with other kids his age. Endeavor wasn't just satisfied drilling his son, though. He took his hot-headed temper out on his wife. She was mortified that her youngest child was going down that same road. When she accidentally spilled scalding water, she was commissioned to a "hospital", and Todoroki was scarred in more ways than one.
---
"And I don't give a $&%# about my family name! Whaaat?
Don't be mad cause I'm doing me better than you doing you."
Todoroki had a rough childhood, but he wasn't about to let a few burnt bridges with his father stop him from becoming the hero he wanted to be. Todoroki had complete mastery over the Half-Cold, but it wasn't just his Quirk expertise that made him a threat. His tactics, his reaction time, and his spatial reasoning are top notch. He essentially forces his opponents to play according to his rules. When he was still set on only using his cold powers, my man was out here turning the battlefield into a frozen tundra. Todoroki would shrug his shoulders and suddenly everything was covered in ice, then he'd be like "cool right" and move on.
Young Midoriya knew this. During the Sports Festival, Deku is getting jostled around by icicles the size of his body. All he can do it play defense and wax poetic how Todoroki is operating on an entirely different level. To Deku's credit, he also saw that frostbite creeping out and called Todoroki out on fighting with half his strength.
---
"My left stroke just went viral
Right stroke put lil' baby in a spiral."
What follows speaks for itself. I will not try to add any more words to this perfect gif.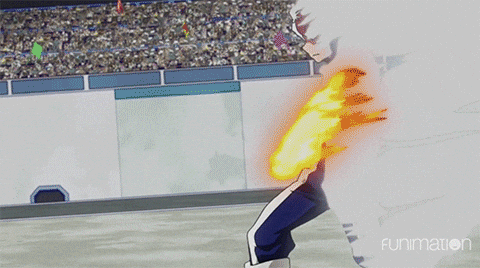 ---
"Sometimes I lose my cool. But I found my fire
I guess that I'm not fine. It's not all in my mind"
Todoroki ends up getting second place, but he's cool with that. He got his main character status going for him and after his incredible showing, he continues to be a badass. Taking second seat to Momo Yaoyorozu during Finals, he may be more powerful but he recognizes her as the greatest leader.
Saving Midoriya and Iida from Stain, the Hero Killer? Reconnecting with his mother? Warming up to the rest of his classmates and finding friends? Todoroki may have this whole duality theme and a knack for being associated with the number 2, but he's definitely in my Top 5 Dead or Alive.
Watching My Hero Academia? Find BNP's other reviews of the series here.
Are you following Black Nerd Problems on Twitter, Facebook, Tumblr or Google+?