[title type="h2″]Omar Holmon[/title]
So I was talking about the movie Creed on Flaming Hot Takes, a sports comedy podcast with CB Rucker and Jordan Calhoun, and we were getting into our likes and dislikes about the movie. CB pointed out a scene when Bianca – a supporting character and Philly native – explains to LA-native Adonis what "jawn" means. CB was livid about this:
[quote_simple]"I hate that they explained that. I hate it. We don't need an explanation for that. That just gives the mainstream media easy access to take it and ruin it like they do with so many things that Black culture comes out with." [/quote_simple]
I completely understand where CB was coming from, but believe it would happen anyway as we've seen time and time again. We started reminiscing about slang and phrases that came and went before we even had time to enjoy. I'm still furious about when "WHAT ARE THOSE?!" became a thing, because by the time I found out about it on Twitter at like 6PM it was already dead the same day. That was the fastest fucking turn around I ever saw. I ain't even get to join in – it felt like your family or roommates left some food in the fridge for you with your name on it at home, then you get there and see some stranger in your kitchen woofing it down while looking at you like, "This was good as hell. Got any more?" As we delved deeper into the issue Jordan chimed in with a ray of optimism, saying:
[quote_simple]"What the Black community and culture creates is going to get taken. We can't help that, but we know this, and also know we fly as fuck. We gotta use it to keep us on our toes and producing that heat, keep producing the next best thing, because it's what we do…"
[/quote_simple]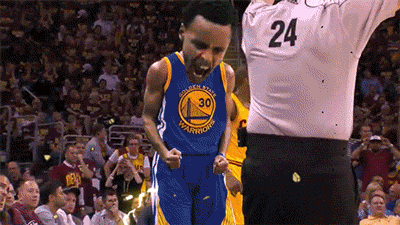 …We're like Goku stepping into the the hyperbolic time chamber just to step back out with slang that's bigger, black and better."
Still, it's fucking frustrating. And as much as Black Twitter has transformed into this mysterious online not-so-secret society, leaving those that aren't People of Color feeling on the outside looking in, Black Twitter is still a graveyard to hashtags that have come and gone in peace, or were fucking ruined before they even got to flourish. I'm not even talking about the massive cultural appropriation that comes with folk trying to partake in the culture, I'm talking about the root of it all: people trying to get in on the joke with a parody that isn't equal to or greater than the original product. Not even close.
Let me give you a few examples: first, take Why The Fuck You Lying, which was the perfect video flipping a song into a parody, and at the same time becoming a new phrase to call someone out. Why You Lying was watered down by the wackest parody of a woman dressed up as an actual lion to make a pun – "The simplest and most obvious pun at that. Which is why it isn't funny," as Will Evans stated when he and I were venting about this months earlier. And I don't want to even talk about how infuriating it was to see Silento's "Watch Me" turned into "Now watch me sip my Charda-nay-nay."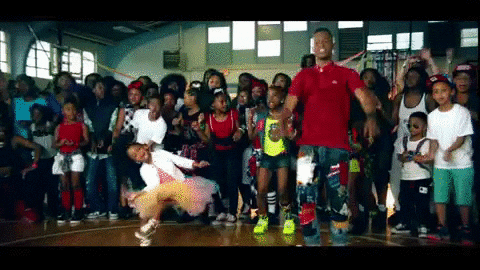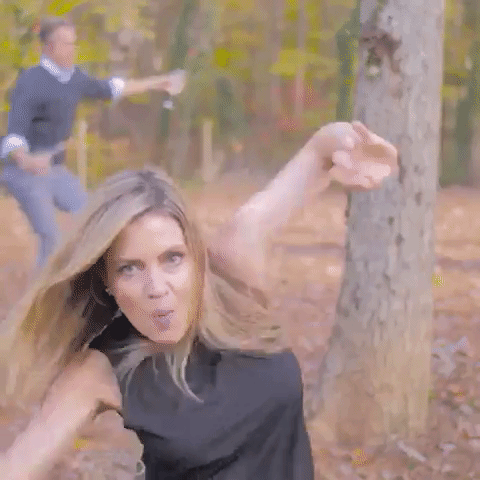 Just two examples of original products – 100% raw and uncut – that flooded the cyber streets and had us thriving with joy that quickly got watered down when someone else tried to cut that pure product with wack jokes laced with either bad puns or some uncoordinated dance. I feel like this is the online version of The Wire where we got an online community putting out jokes and slang from numerous routes, but the demand is too high so corner-cutting muhfuckas drop the quality and try to make it stretch.
[title type="h2″]Jordan Calhoun[/title]
This ain't even a stretch-job, fam – I refuse to acknowledge these acts of wanton fuckery as being in any way associated with the original comedy. It's a whole new product, and Black culture is sitting in the back corner of the club giving the Frank Lucas speech to mainstream America, like "Blue Magic, that's a brand name. Like Pepsi, it's a brand name. I stand by it, I guarantee it." Slim Charles need to give folks a talk.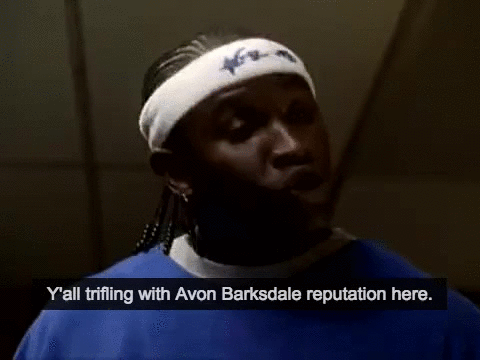 Couldn't even celebrate the death of Iggy Azalea's career – may it rest in pieces – before the personification of salmon-colored chinos came up and punched laughter in the face. If this is the dope game, 2015 was dealt a series of hot shots, b. Bubbles is at his bedside crying over the body of a friend whose life was taken by carelessness, and he relives that shit like Groundhog Day knelt over the dead body of the Dab.
[quote_right]The game's still the same… just got more fierce[/quote_right]And I know what you're thinking – "stealing Black culture is nothing new" – and you're absolutely right. Only thing is, the gift and curse of social media means finding, enjoying, taking, and ruining is a life cycle that happens faster than ever before. The game's still the same… just got more fierce. What took years only takes a matter of weeks with online sharing, so we really are in a brave new world of uncharted territory when it comes to such proficiency of cultural appropriation. These joints are getting stepped on like you ain't gettin' another shipment in 6-8 months. Internet got me this close to giving the opening speech from Malcolm X, talking about how I charge the white man for ruining everything. "Habeas corpus? Follow me to morgue! On your left lies bae, hidden for so long before found and exploited. To your right, on fleek. 2015 gave us Rachel Dolezal, and y'all tried to create trans-racial! So I charge the white man!"
As far as I'm concerned this is an election topic for 2016. I need to hear candidates' plan on breaking up major banks, implementing criminal justice reform, and regulating reckless abandon of Black culture.
But do we fold? Do we give up creating, knowing our culture will be bought and packaged wholesale to profit a million-dollar corporation? We don't, and we won't. We take those same tools of theft to spread our creativity. We use them to give a platform to our lesser-known creatives, giving us hundreds, thousands, millions of new things to love and to use and to laugh about. We tap into ourselves – we tap into each other – even more. Trends might die faster than ever, but yo, we'll always be ahead of the curve. That's the benefit of being creative. That's the benefit of being us.
So step into that time chamber, y'all. Get your weight up. Grab your pen, paintbrush, instrument, dance shoes — whatever your craft requires — and you put it out into the world. Put in that work. Don't hide it, don't hoard it, you got plenty more where it came from so go ahead and do your best to flood the streets. We see you.
Are you following Black Nerd Problems on Twitter, Facebook, Tumblr or Google+?