Writer: Jason Aaron / Artist: Ed McGuiness / Marvel Comics
Some of the heaviest hitters in the Marvel universe clash in a space battle to close out the Starbrand Reborn story in Avengers #30. The Starbrand's newest host is revealed at the end of the last issue as a pregnant woman from Earth. She's now the center of attention to a fuck ton of craziness. We have the heralds of Galactus; Silver Surfer, Terrax and Firelord and the sexiest mohawk in the galaxy, Gladiator, want to destroy her. On defense, our Avengers have a series of upgrades. Blade's new little buddy Boy-Thing has transformed into a suit of mystical plant armor. Captain Marvel has absorbed cosmic energy and went Binary. Black Widow has War Widow armor, evening the odds. Lastly, Thor is infected by the horrifying Brood but has it under control. Suzanne Selby is going into labor while blasting Starbrand energy indiscriminately.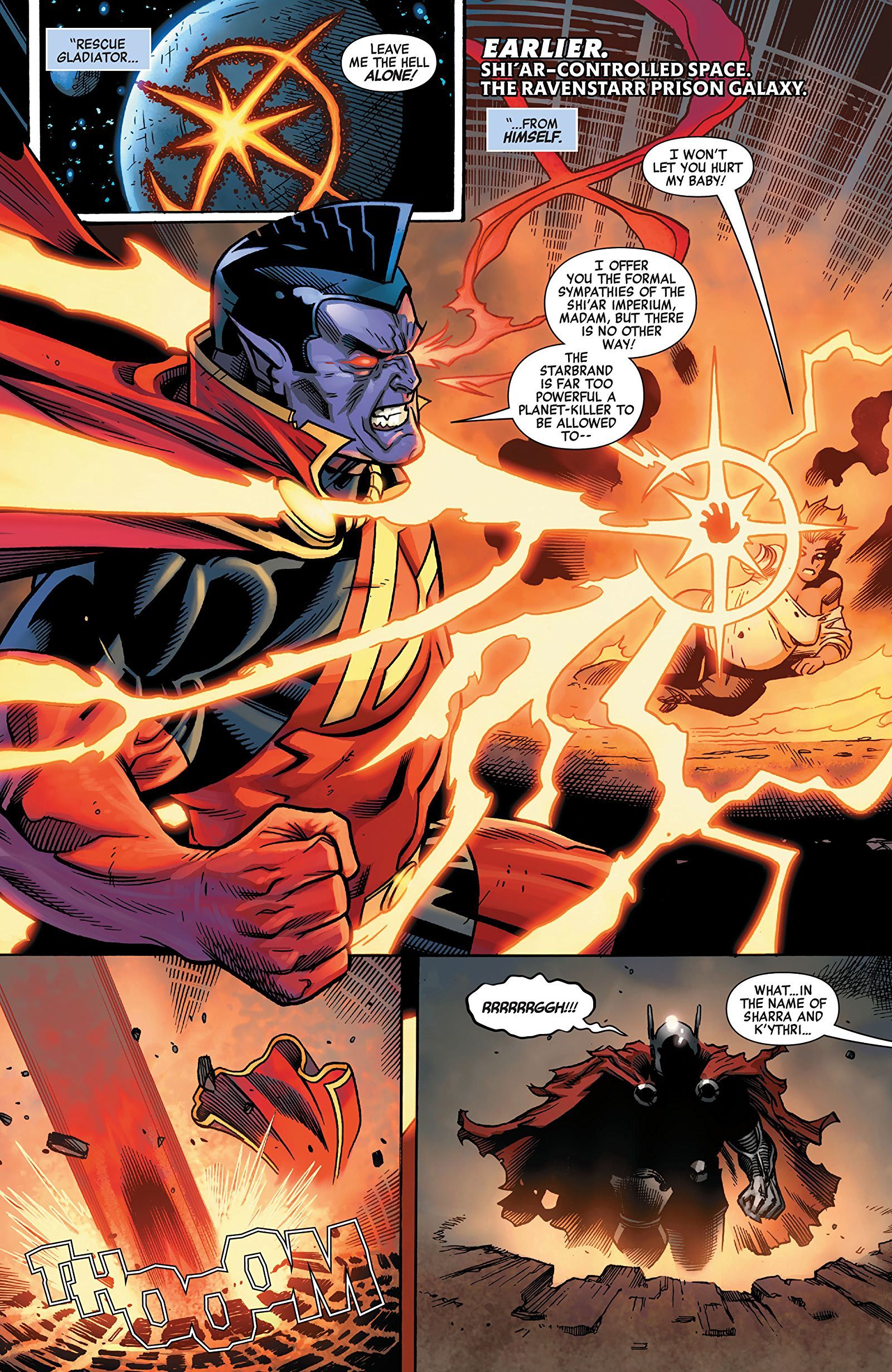 This comic got unexpectedly deep. What should have been a slugfest between heavyweights turned into that plus a tragic nod to the American immigration system. Suzanne is plagued by financial burden and finds herself, along with her husband, picking fruit for an intergalactic company. They are exploited, separated, detained, and unfairly convicted as she spends her days pregnant in a Shiar prison. This all too familiar story was a welcome change of pace. In the midst of the fight to protect Suzanne from elimination, the Avengers understand the situation and several of the characters switch from warriors to caretakers. Watching Captain America, She-Hulk, and Captain Marvel use their powers and personalities to deliver a space-god baby was a moment of true heroism. 
With this book, if there is to be an epic fight it's a safe bet that Ed McGuinness is going to pop his head in to dazzle. This issue was full of energy blasts, colorful costumes, and close ups that allow McGuinness' genius to shine. I can't wait to see Avengers Mountain turn into cosmic nursery. 
9 "Planet-Exploding Contractions" out of 10
Reading Avengers? Find BNP's other reviews of the series here.
Want to get Black Nerd Problems updates sent directly to you? Sign up here!
Follow us on Twitter, Facebook and Instagram!