Ugly Delicious comes for your heart first, taste buds second in the season 2 opener. James Beard Award-Winning Chef David Chang grabs his viewers by the heartstrings with a humble sojourn through anticipated fatherhood. Chef David surrounds himself with the stories and food of loved ones, which is something that Ugly Delicious does best. It is often said that a chef's restaurant is their baby, but what about when they have an real-life baby? How does one prioritize parenthood without sacrificing their career? Chang shows us the emotional highs and lows of learning to be a parent while attempting to restructure a very high profile, 14+ hour career. It doesn't take long to figure out that the first episode is less about food and more about the heart.
Of Curry and Steak
Just as in season 1, the second season of Ugly Delicious masterfully intertwines emotional and technical foodie accounts of other famous chefs like, Tom Colicchio and the incomparable Padma Lakshmi (who is rocking the HELL out of a "Big Uterus Energy" tee). This 4-episode series packs a helluva punch with it's second episode entitled "Don't Call It Curry." The second episode digs into how colonization and trade effected the culinary authenticity and face of Indian food, leading to Chicken Tikki Masala becoming one of Britain's national dishes. Each subsequent episode visits more diasporic identities of foods.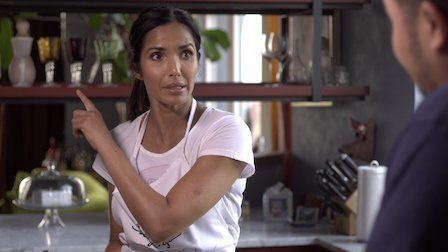 Chang's vulnerability in this season doesn't end with the opener. He owns every single "unknown" throughout the docuseries as he discovers black pepper in it's purest form and dives into his own "steak bias." Ugly Delicious season 2 continues to highlight it's food stories through other voices. We get to see artist David Choe get his entire life with a sweat and a steak at Schvitz Bathhouse in Detroit. The "Steak: episode may not hit all of the issues of marginalization and identity that episodes 2 and 4 hit, but David seemingly confronts his own issues with being set apart from folks who aren't looking at food with Michellin stars in their eyes. "Steak" deals with classism and Chang deals with unlearning judgement as he sits with friends in an Outback Steakhouse smashing a blooming onion.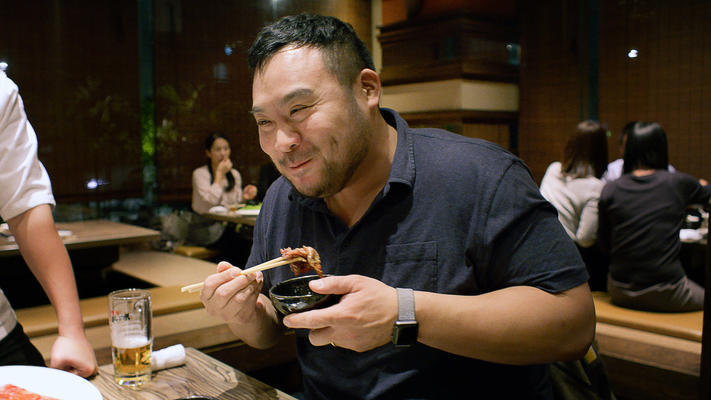 A Little Treat
Is season 2 of Ugly Delicious perfect? No, but it's a humanities class's amuse bouche. The first and third episode can make the series feel a little disjointed, however, the overall theme is relatively clear. Chef David doesn't have all of the answers. That's it. He doesn't know everything about food, economy and appropriation and neither do many of us. When was the last time you looked at a taco and considered the Lebanese influence on Mexican cuisine? Exactly. Ugly Delicious season 2 begs you to learn with Chang and to take in the flavors of culture and diversity with lessons of history and triumph. This season is a journey of the good, bad, and ugly influences on some of the most flavorful foods across the globe. My recommendation, grab some snacks (because you're gonna get hungry) and binge Ugly Delicious while simultaneously thinking of a way to corner your history teacher for not telling you that you could have known a life without black pepper or one with better bananas.
Want to get Black Nerd Problems updates sent directly to you? Sign up here.
Follow us on Twitter, Facebook and Instagram.