The criteria for what makes a good writer varies depending on genre. A few key things will always stand out. When it comes to comic books, nothing impresses me more than a writer that can make you care about a character everyone considers a joke. I'm not talking about underdogs, I mean heroes and villains considered second or third string folks. They aren't household names unless it's in terms of being the butt of a joke.
A good writer can make those characters interesting. A great writer makes you care and keeps you invested in them long after they're given over to another creator. The writer who taught me the difference was Geoff Johns of DC Comics. I constantly make the joke with friends that Geoff Johns is DC Comics' Cleaner. The guy that shows up and cleans up the crime scene, gets rid of the witnesses, and ties up all the loose ends. I'm beginning to believe Geoff Johns is the fucking John Wick of comics.
"I can assure you if nothing else, the stories you've heard about this man have been watered down"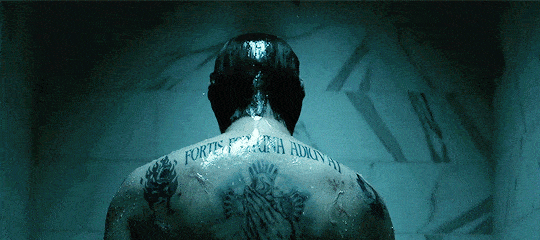 I've been following Johns' work like a detective working a homicide case ever since he teamed with Ivan Reis on Green Lantern: Rebirth back in 2004. The Green Lantern fandom had been fucked up for eleven years, since the Emerald Twilight storyline. In Emerald Twilight, Hal Jordan goes mad after Coast City is destroyed. He falls out of grace with the Guardians and shames the Green Lantern Corps. After that, we got a new Green Lantern in Kyle Rayner and a lot of people in the fandom were pissed.
This was bad, man. I'm talking spilled drink in your own lap bad. There was beef for eleven years until Johns cleaned up the crime scene. This is where I saw how surgical Johns is with his writing and retcons. Geoff Johns is a fucking hitman with retcons, going in depth to to justify the shift in the story or using the mythos already present to make things work.
Geoff Johns gave us the emotional spectrum, Sinestro's return, a fucking war, and then tied up loose ends using Alan Moore's Blackest Night. Nine years, Geoff Johns spent nine years not only cleaning up Green Lantern but expanding the mythos and foundation. That's a damn bid up north, my guy. Honestly, they could have retired the character because that ending was ugly cry incredible.
When Silver Age Flash, Barry Allen, came back to life after 22 years of being dead, it fell on Geoff Johns and Ethan Van Sciver to make that shit make sense in The Flash: Rebirth. Dude brought Barry back to the track running 400 relays by his damn self. Barry Allen money on them shelves boy. That's the second time Geoff Johns made lightning strike.
"He once killed three men in a bar with a pencil. With a fucking pencil! Who the fuck can do that?!"
Let's go back to what I said earlier. How a great writer can make you care about characters that are a joke to everyone else. In DC Comics, Geoff Johns is the guy who makes you care and become invested in those lower-level heroes. Most people may have never heard of Booster Gold. Those who have know the work Geoff Johns, Jeff Katz, and Dan Jurgens put in them first twelve issues. Booster was a selfish, pompous goofball. Once he lost his best friend, Ted Kord, he began to become the hero he was meant to be.
As a time master, Booster tries everything in his power to save his friend from being killed. After Kord's death, Booster's travels back in time to hang with'em, having to play the idiot to cover up the fact that he's the original protector of the timestream. His eventual acceptance of Kord's death did wonders for his character. …Ugly cry again!
Remember the scene in John Wick when they say, "I gave'em an impossible task. A job no one could have pulled off. The bodies he buried that day, lay the foundation of what we are now." Yeah, that scene is a dramatic reenactment of Geoff Johns and Ivan Reis teaming together on Aquaman. The work Johns put in tho? All them Aquaman jokes? Johns turned that all around and made Arthur a straight-up wild boy in his youth. After Aquaman's dad dies from a heart attack caused by Black Manta, he goes out to kill'em. He mistakenly kills Manta's father instead. Throw in some artifacts and treasures of Atlantis, a secret team of heroes Aquaman used to roll with, and a darker more threatening villain in Black Manta? Who the fuck does that?!
Johns' trail on Aquaman is the final thread to the conspiracy web of comic books panels, newspaper clippings, and message board YouTube comments I have on my wall proving that Geoff Johns is the John Wick of his field.
"Well, John wasn't exactly the Boogeyman. He was the one you sent to kill the fucking Boogeyman."
Johns became the Chief Creative Officer and President of DC Comics in 2010. Still writing comic books, but staying under the radar. Nothing crazy popping off. Then DC Comics erased 76+ years of history and started all comics over (except Johns' Green Lantern) in the New 52. That lasted like, what, 5-6 years? I imagine Johns staring out a window in a hotel when he suddenly got a call saying, "Geoff. We need to bring you back in. This New 52 is doin' what it do."
I like to imagine Johns said, "Yeah. I'll handle it." Threw on a black suit, loaded up a Glock, and put his tie in a Windsor knot before sitting down to write Rebirth. Geoff Johns' was tasked with fixing the fucking DC Comics Universe. My man had to clean up the spilled drink that the DC Universe became. He called up the artists he had worked with in the past, Ethan Van Sciver, Ivan Reis, Gary Frank, and Phil Jimenez and said, "we got another job fellas."
Then, once you follow the canon trail, you see that DC: Universe Rebirth #1 was the setup. DC Universe's Doomsday Clock was minutes to midnight. This guy Johns teamed with artist Gary Frank for a storyline that pits heroes from the DC Universe against characters from Alan Moore's Watchmen Universe. This is the ultimate job, folks. The beginning of yet another masterclass in cleaning up the crime scene. This is Doomsday Clock #1.
I hope to Bast Geoff Johns threw this on his boss' desk and was asked, "Does… does this mean you're back on your bullshit?" and he turned around in fucking disgust and said:
Listen, I'm just here to let you know this man does work. I'm only here slamming down all Geoff Johns files on your desk to back up the facts. Before I merely thought Geoff Johns is "The Cleaner" of DC Comics. The Kenny Omega if you will. But now? *looks at newspaper clippings, and thread on the wall* Now I see duke for who he really is. The John Wick of this comics shit.
Are you following Black Nerd Problems on Twitter, Facebook, Tumblr or Google+?