There's something about representing romances between Asian men and Black women that I've always been a huge proponent of. Maybe it's because I'm the product of a Blasian couple (who knew "interracial" wasn't synonymous with "white + non-white partner"?), but there's also the fact that research shows that Black women and Asian men tend to suffer dramatically when it comes to both inter- and intra-racial dating (you can check some of that research here and here if you're interested). In fact, with a whole litany of stereotypes between them about failing to live up to societal beauty standards and heteronormative gender roles as well as some downright disturbing fetish fuel, one can't help but ask, "Where is the love?" Look no further, friends. After a rigorous scouring of the Internet, I present to you a (practically) exhaustive list of fictional Blasian couples that will have you shipping the AMBW romance like no fleet known to fandom. With that said, let us sail forth!
Movies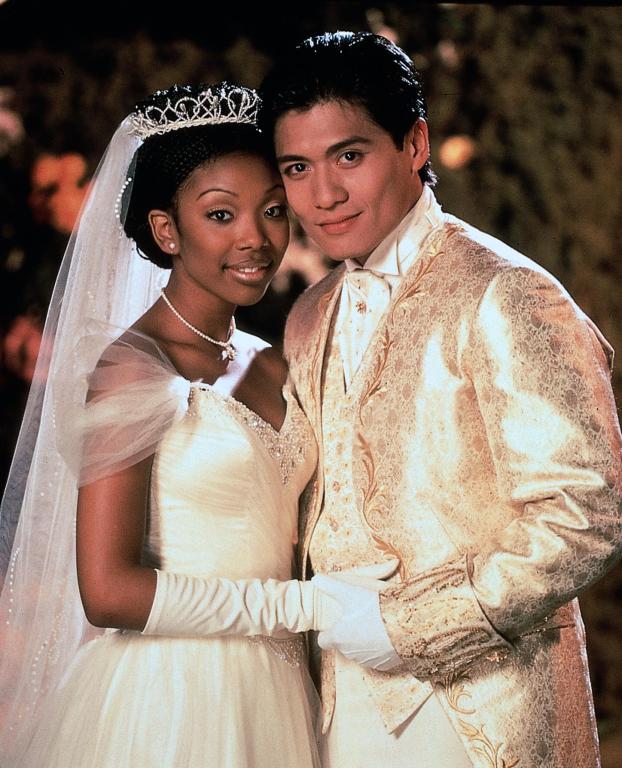 [divider type="space_thin"]
Since I previously
co-wrote an article
with Jordan extolling the virtues of the 1997 television movie adaptation of
Rodgers and Hammerstein's Cinderella
I won't rehash the film in its entirety. Just know that seeing Brandy as Cinderella and Paolo Montalban as Prince Christopher probably planted the seeds of my AMBW love in the first place.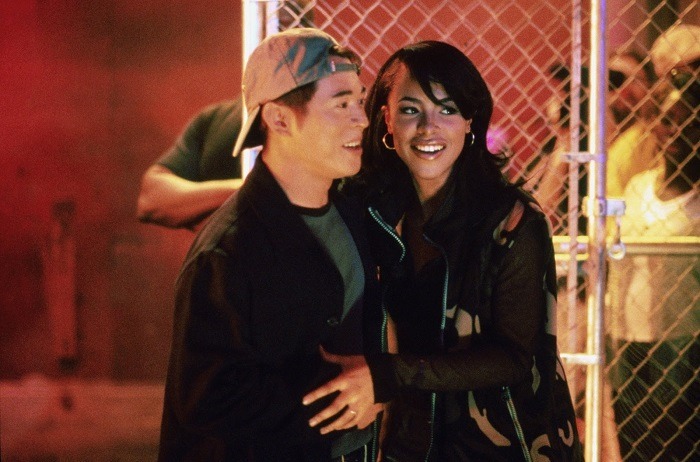 [divider type="space_thin"]
There are blog posts that go on for days about how disappointing it was that (spoilers!) Trish O'Day (Aaliyah) and Han Sing (Jet Li) don't kiss at the end of the 2000 movie Romeo Must Die, and while the general consensus for this movie seems to float between "meh" and "pretty awful," let's not forget how impressive the concept of a movie not centered on white actors still is. Granted, it's no West Side Story, but don't lie to yourself and say the classic Romeo and Juliet tale couldn't benefit from a little martial arts action now and then.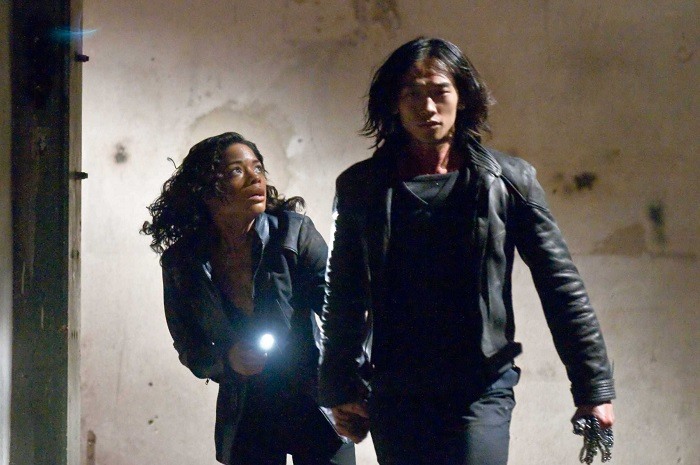 [divider type="space_thin"]
Okay, so maybe the AMBW romance has suffered a little bit after its Cinderella triumph, but if the 2009 Ninja Assassin is considered a cinematic flop you can't blame Naomie Harris as Mika or South Korean pop sensation Rain as Raizo (honestly, how do you mess up a film entirely about ninja?!). That being said,  if enough of the pop singer icons starring in Blasian movies trend continues, we'll have Beyonce and Dennis Oh headlining in… something any day now.
Television Shows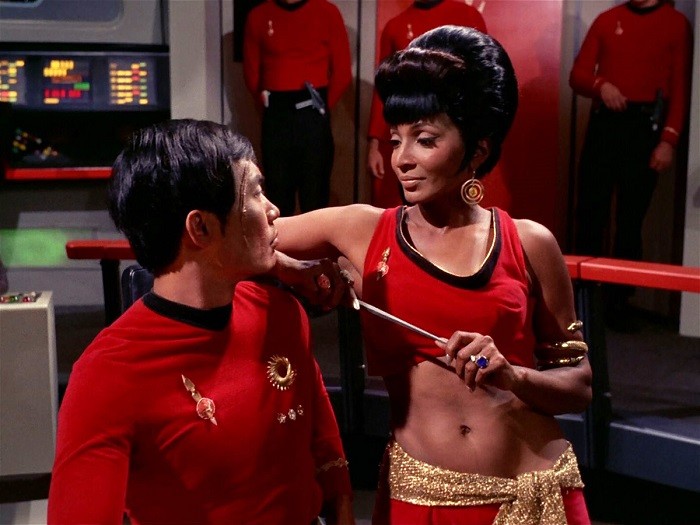 [divider type="space_thin"]
I know I'm going to get flak from someone for including this, but in "Mirror Mirror" (season 2, episode 10 of the original Star Trek series) Nyota Uhura (Nichelle Nichols) "distracts" the alternate dimension version Hikaru Sulu (George Takei) with some very physical flirtations. Though certainly not as groundbreaking as the kiss between Uhura and Kirk, you'd be hard-pressed to find another blatant instance of Blasian attraction back in the 1960's.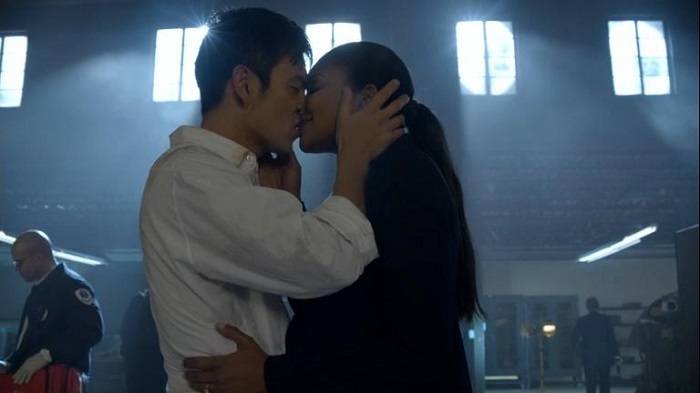 [divider type="space_thin"]
Remember that 2009 show on ABC about visions of the future that everybody thought was by JJ Abrams but wasn't? Well, for everyone else who's not those five people, the quickly cancelled Flash Forward centered on the stories of different characters affected by a global blackout that caused them to see 6 months ahead of time. Two of those characters were couple Demetri Noh (John Cho) and Zoey Andata (Gabrielle Union), and let me tell you, the chemistry is through the roof! It's worth checking out some clips, if not the whole 22 episode season.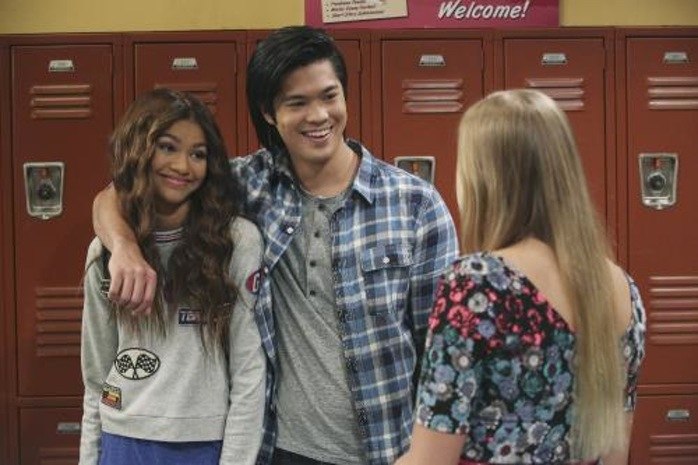 [divider type="space_thin"]
The Disney Channel's
KC Undercover
sports the most recent television appearance of an AMBW couple in a three-part series titled "Double Crossed" starring Zendaya Coleman as KC Cooper and Ross Butler as Brett Willis. The show's main premise is that KC belongs to a family of spies working for The Organization (yeah, I know, but it's a family of Black spies, so roll with it). In addition to an overall lack of cultural stereotypes,
especially
when casting an Asian villain, this particular show gets points for a bonus flashback Blasian romance between Zane (François Chau) and Kira Cooper (Tammy Townsend). As far as Disney shows go, this one is also super cute and fun for the whole family.
Online Videos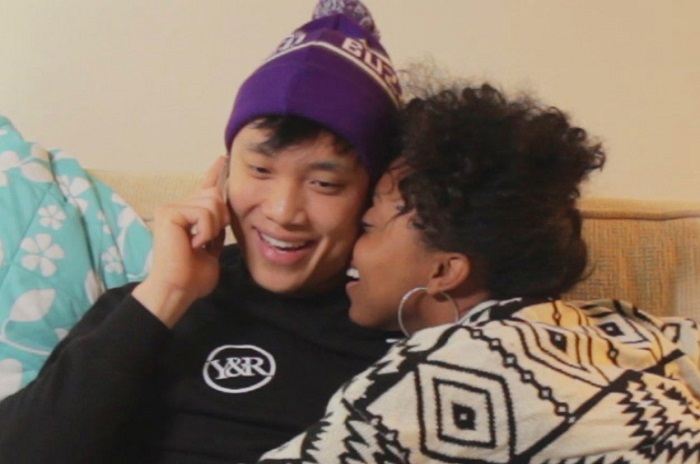 [divider type="space_thin"]
While the Internet doesn't seem to be 100% sure whether this is a couple beyond the camera, Buzzfeed's Quinta Brunson and Justin Tan have starred in a whole series of couple-related videos together. What really makes these two stand out on this list is watching their own brands of comedy play off one another. Come for the AMBW, stay for the humorous truths about love.
Video Games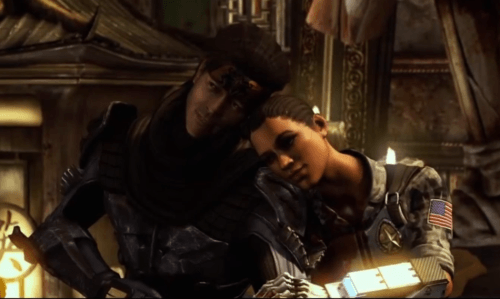 [divider type="space_thin"]
Though there are an impressive number of AMBW partnerships in video games, such as Maya Brooks and Kai Leng in
Mass Effect
and Khai Phong and Jada Hemsley in
Battle High
, there's really only one confirmed romantic relationship I could find, and that is
Mortal Kombat's
Jacqui Briggs and Takeda Takahashi. I don't know about you, but nothing quite says "
date night
" more than fierce hand-to-hand battles, you know?
Comics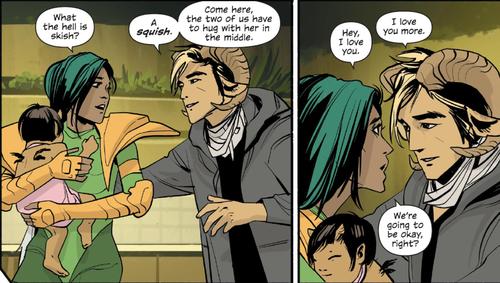 [divider type="space_thin"]
If you've been a fan of BNP for even a minute then you know that
we love us
some Alana and Marko in Brian K. Vaughan and Fiona Staples'
Saga.
Despite
some people wanting to act like race doesn't exist in space (yeah, and Mace Windu is just another white Jedi), we all
know the truth
that these two are probably most people's #1 AMBW OTP of all time.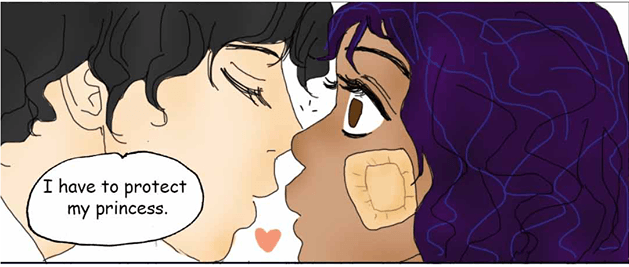 [divider type="space_thin"]
Serialized in the AMBW media magazine
Colorless World
(that's right, I said magazine. With photoshoots and everything),
Forever Wilde †
by Nuna is the story of ballerina Monet learning to cope with her feelings for brothers Yuan and Jun and uncovering a mysterious secret between them. Although the story is a little hard to follow at first, the delightful style reminiscent of Miwa Ueda's
Peach Girl
makes for fun reading.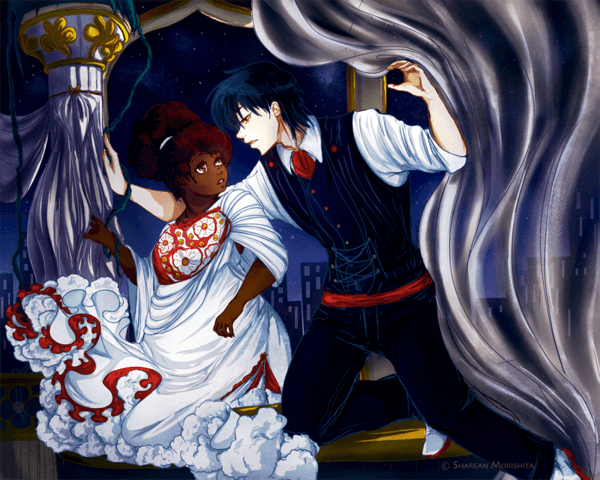 [divider type="space_thin"]
While I want to try to contain my excitement for an upcoming review, let me just say that S-Morishita's
Love! Love! Fighting!
may actually have stolen my heart more than Cinderella (gasp!). If you're a shoujo lover then there really is no better romance than Oriana and Jae-Hwa in this beautiful webcomic detailing international adventures and love knowing no obstacles.
Now that your fleets are properly equipped with a variety of choices, there's only one more thing to find out: who's your (possibly new) favorite AMBW couple?
Are you following Black Nerd Problems on Twitter, Facebook, Tumblr or Google+?