Season one/ Episode 10 / NBC
Here's the deal. Erica can't pimp out Tommy's powers so they travel to the future and she tries to drop some science in an attempt to get Tom to join Young Money. Side bar: I feel like Renatus is like YM (Young Money Entertainment) because they have this giant roster of Evos but Harris (Drake) and Phoebe (Nicki) are the only good ones. Erica hits Tommy with the Aladdin "I can show you the world" spiel and he falls for it. It's chaining day for Tommy and the end of the world is looking like Sinatra for Erica. (My Way reference!)
Katana Girl infiltrates the future Renatus HQ and runs into her "father" Otomo. Now here's the thing. Either Otomo is a butterfly Noah stepped on OR this future Otomo is the real one and the previous dead Otomo was just a digital replica sent back in time. There are a lot of ways this could have gone but that's a whole article by itself. We find the real Miko in the future too. Erica cut Otomo a deal. She'll (kind of) save his daughter if he joins Renatus. Otomo tells Katana Girl she has to find the Master of Time and Space to fulfill her destiny. She ends up finding Tommy who changes his mind about Erica's plan and they go back to the past to save the world.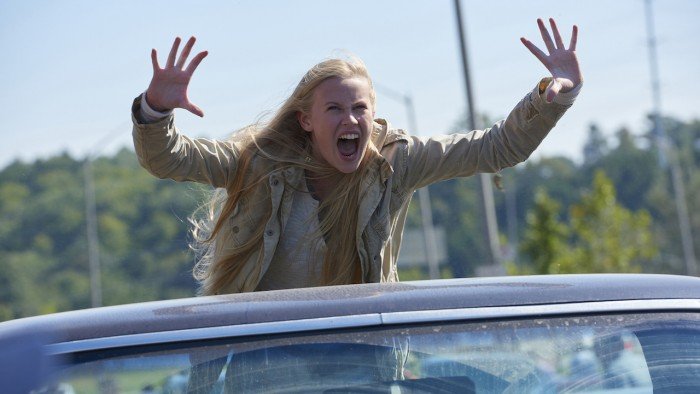 Digital copies of Otomo are leading Ren to the future via video game characters. Phoebe and Q have a slight hiccup in the sibling love category. Q: "You've changed." Phoebe: "You don't know my life!" Matt Parkman gets a hold of Carlos and Farah and goes with the usual methods of torture to get the information he needs but it doesn't work. Carlos breaks free, finds Farah, and frees her. They figure out they love each other again while they are escaping and bump into Taylor who's looking for Micah.
Earlier, Taylor tried to trick Matt into thinking her shape shifting teammate was Erica. Parkman was like "Nah!" Taylor escaped but Mystique got got by Harris. Parkman also realizes he's expendable according to Erica's plans for the future. He visits Micah who's rigged up to the Evo Power Stealer machine and finds he's still on the "I'm not gonna die" list. But something is fishy.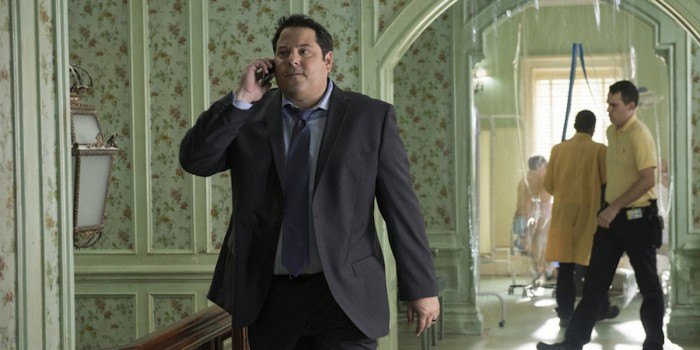 Carlos, Farah, Taylor, and all of the Hero Truther gang escape the building but are met by 100 Harris clones surrounding them. HRG and Malina are on their way to try to save the world. Luke is trying to be the 3rd wheel but Noah isn't having it. Malina is still pretty dry as a character but she gets some shine this episode. While on the highway a big storm has traffic backed up. It's a sign for the end of the world. Malina hops out the mofo Porsche (not really) and tells the storm with her powers to calm all the way down. Right before that happens a car flips and almost lands on HRG but someone teleports him to safety.
The civilians immediately turn on Malina even though she just saved them but Luke hops in with the firepower to back her up. They notice HRG is missing and all that's left are his glasses. But they dip without him because some 'Murica looking guy keeps busting a shotgun.
Heroes Reborn is returning in January to finish out the last 3 episodes. Will we care when it returns? The world may never know.
Keeping up on Heroes Reborn? Read our other recaps for the season here.
Are you following Black Nerd Problems on Twitter, Facebook, Tumblr or Google+?