I somehow lucked into the best possible way of stumbling onto the show Orphan Black. I had been watching some other show on BBC America and kept seeing previews for it, but never paid attention to what the show was actually about. When it did debut, I happened to be home on a Saturday night and turned it on because the name "Orphan Black" intrigued me. I had no idea that the show was about clones or that the lead actress would play multiple roles, but what was evident after one episode is that I instantly became a Tatiana Maslany fan. After two episodes, I was putting it as a priority in the DVR (even though I was planning on watching it live) and was telling my wife that she needed to add another TV show to her must watch list. The first season went through lots of twists and turns, mostly adding another character for Maslany to play. The first season sees the clone club (Sarah, Alison and Cosima) try to avoid another clone assassin (Helena) while being pursued by the corporation that's been secretly monitoring them, headed by a self aware clone (Rachel). Also, ever character I just named is played by Maslany. And while playing that many characters is daunting enough, giving them their own distinctive quirks and mannerisms is completely another.
Sure, there's distinctive writing between the characters and visual cues that have become trademarks of the characters (Sarah's slacker motif, Cosima with the glasses and dreadlocks, etc), but it's the personality that Maslany gives them that makes it outstanding to watch. If it isn't evident in watching how awesome Maslany from clone to clone, then the moments when Maslany is playing one clone, acting as another clone are often mind-bending. Those moments are often like Russian nesting dolls, finding the sensibilities of one character she is playing, slightly, but not completely suppressed by the overarching character. It really is something that needs to be seen, rather than described, but it really does show how talented she is.
While it is nowhere near her only TV or Film credit (such as Tom's brief love interest on Parks and Recreation), the Canadian born actress came to many fans consciousness because of the show she stars on (in about 4 different roles per show, at that). Fans often make conflate the character someone plays with the actor that plays them, but its possible that playing multiple characters in such distinctly different ways allows Maslany to be more of a blank slate as a personality. I mean, which clone would you project on to her anyway. Off the show (but often still in front of a camera) is where Maslany is beginning to grow her popularity. Celebrity and namely celebrity worship is a tricky prospect that one should probably veer away from. But the more people learn about Maslany and the more they hear her talk, the more in love with her they fall.
One video that has picked up quit a bit of steam is her video with GLAAD in which she answers why it's important for her to be an ally to the LGBTQ community. One of the clones on the show, Cosima, is a super smart and laidback character who also is attracted to and dates women.
Throughout the show's run, we have probably seen more of Cosima and how she navigates through relationships than any of the other clones, which speaks volumes about the showrunners' and the actresses'refusal to shy away from how that manifests itself on screen. Maslany isn't the first self-identified heterosexual performer to play a queer character on a show by a long shot, but her attentiveness to its significance and how it impacts her fans is a pretty cool sight.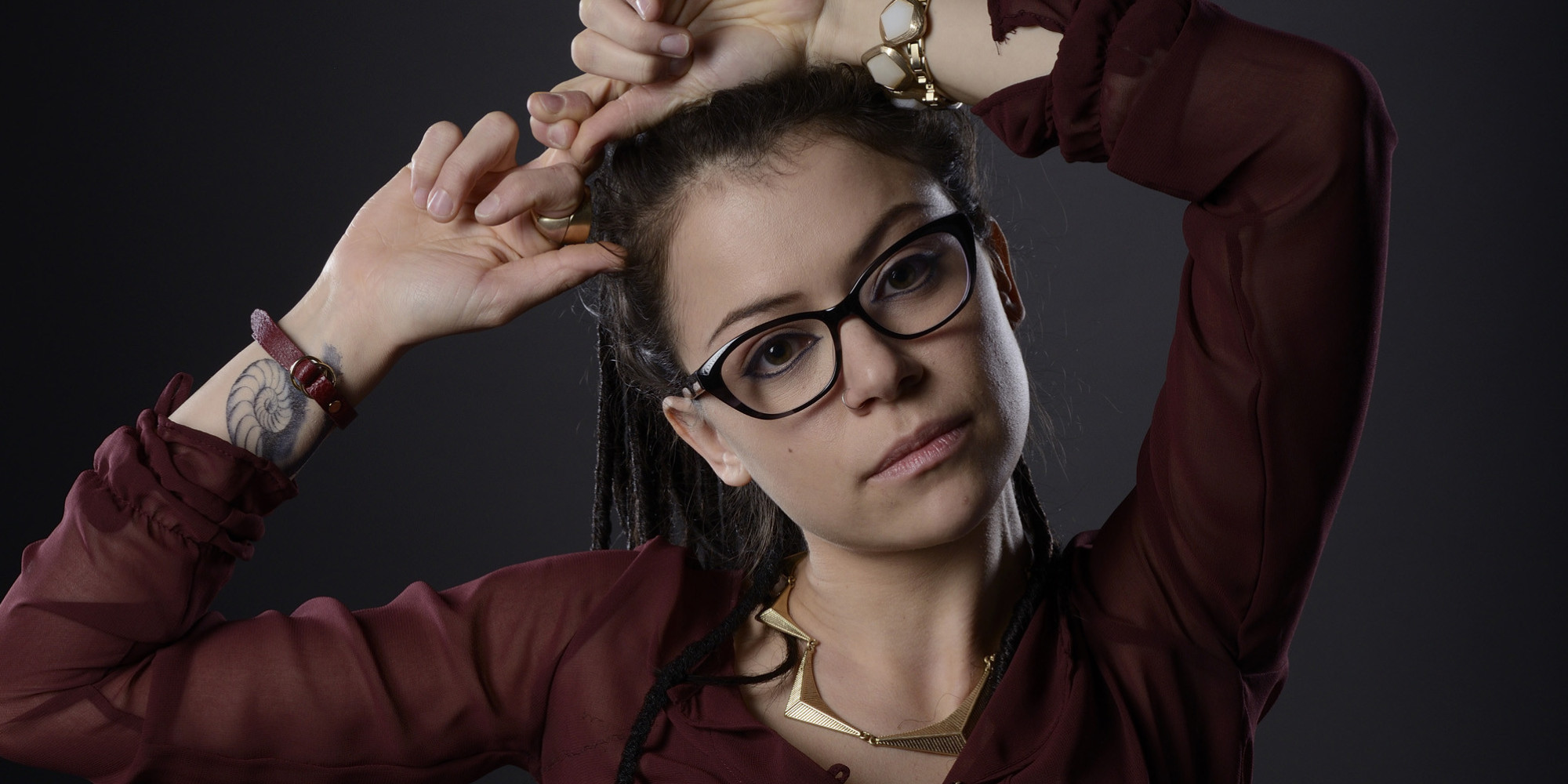 It is becoming tradition to say that Tatiana Maslany got snubbed for the Emmy's (hopefully we break tradition this year). And you are forgiven if you haven't seen the show yet (it does come on Saturday night's on BBC America). But you definitely should check it out as it's third season winds down. Tatiana Maslany will, undoubtedly, blow all the way up soon. You might as well see the origins of her stardom.
Are you following Black Nerd Problems on Twitter, Facebook, Tumblr or Google+?