[dropcap1]W[/dropcap1]e all know about the tales of Westeros. We're all caught up on Barry Allen's battles with Zoom. We been watching zombies eat peoples faces off for a few years now… BUT where is the love for the unsung heroes!?!? When does the spotlight get put on the shows that keep you interested on a lazy Tuesday night, smiling before bed on catch-up Sundays and laughing, even though you're the only person you know that watches that hidden gem? Lets finally give props to the cleverly written comedies that people just aren't up on. Lets chest bump the brand new shows that command attention for the rest of the fall and winter season. Lets jump into the top 10 shows you need to put on your radar.
10) Life in Pieces

Life in Pieces
is this new comedy that is psychotic and hilarious. Each episode is told from a different family member's perspective. It feels like
Modern Family
on steroids with a nice brazen touch. If you're not watching the Thursday night game and have 30 mins to laugh after
Big Bang
and before
Scandal
, give this one a shot.
9) Gotham

Gotham
is a show that has a pretty solid core fanbase, so it's not begging for viewership. But the one thing it has done is completely separate itself from the comic book canon Batman and the rules that apply to that world. It allows itself to have some crazy liberties with names that you know, and fan boys simply dismiss the changes and enjoy the show for it's entertaining purposes. It focuses on eventual Gotham commissioner, Jim Gordon and let me tell you maaaaannnnnn this dude is the fuckin' truth! I gave it my
Get Down or Naa
treatment and our
BNP team
has written up an article or two about
Gotham
and it's take on the rise of prominent villains in the Bat-o-sphere, as well as the show's very own interpretation of how Bruce Wayne and Alfred got to become the crime fighting brothers in arms we have come to know and expect. Monday nights at 8 is a tough time slot, but Fox gives you plenty of ways to catch up.
8) Jessica Jones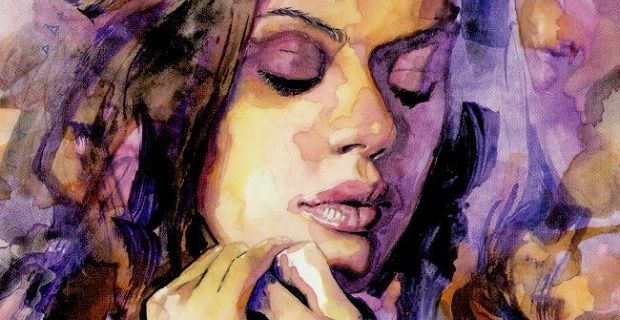 Jessica Jones is the newest show out of this top 10 bunch. It just dropped on Netflix a week ago and already has the Marvel world abuzz. It follows the tough, straight to the point, no-nonsense female Private Investigator with advanced abilities. If you've seen Daredevil, you know how Netflix does an amazingly convincing job of giving these characters powers without making you roll your eyes every episode or immediately think of super powered individuals like Thor or Wonder Woman. Instead, Jessica Jones dives into many real world issues including it's big focus on PTSD. If you have Luke Cage (April release date) on your guaranteed to be watched list, Jessica Jones is a no-brainer. Borrow your homie's Netflix account, break out the stashed Halloween candy and binge away.
7A & 7B) Hannibal

Hannibal
as well as
Halt and Catch Fire
are the two shows that I haven't personally watched, but hear too many good things about to leave off this list. I have them on my queue and am telling you to do the same, before you get left in the dust. Yeah, I cheated and included two shows for #7. DX suck it.
6) Mr. Robot

Mr. Robot
was the show that blew away expectations this summer, and for great reason. It is everything that all hacking movies and shows before 2015 aspired to be, but fell short at becoming. And it's on USA!! They struck surprise gold with this show. It doesn't only tackle, but bearhug body slams issues like schizophrenia, loneliness, bipolar disorder, and drug addiction in it's groundbreaking first season. It gives the greatest insight into the hacking culture of our technology obsessed society that I've ever seen. It has an amazing story arch, powerful character dynamics and demands attention if you are at all interested in what was just said. Season 1 ended at the end of the summer so you'll need to hit up that Hulu or USA on demand to get familiar.
5) Being Mary Jane

BET. The network that has become the bane of progressive black youth movement and biggest letdown since MTV stopped playing videos. BET, When will you enter a society where you make the African American community proud? I honestly don't know if they ever will. Maybe of they create a BET2. I will say one thing though, they are trying to do a good job with their lone actual program,
Being Mary Jane
. I don't know what it is with shows about news anchors, but they work. If you've ever seen
Newsroom
or love
Anchorman
, you know what I'm talkin' bout.
Mary Jane
is in the same wheelhouse.
It features the timeless wonder, Gabrielle Union, as a successful single black woman in a world that says she should be married with kids instead of navigating the trenches of Atlanta club life and friends with benefits. She has achieved so much as a news anchor at SNC and has always held her family down through good times and the bad, but has never felt the reciprocation with a baby making niece that parallels so many sad situations in black families, a drug addicted older brother with a good heart, an overprotective mother battling illness, plenty of love interests and friends with dark secrets and wild lives.
Now let me keep it 100. I haven't actually watched this show before this season. Have I seen episodes before? Yea, of course, I ain't no fronter. But most of my viewing began as background TV that was on while I was writing old articles for you guys or making music while my (white) girlfriend scarfed down episodes of this oh so black show. It soon became clear that this show that I had typecasted as using Gabrielle Union for her name and success to draw in viewers and dope them into another stereotypical BET show that reinforces these atrocious assumptions about black people today. I was wrong. Ohhhh, I was so wrong.
4) Shameless

Shameless
is the most impressively real ass comedy on the market. Not hearing it from anyone about any other show. There is no other show out there that is as consistently funny and real as fuck.
Shameless
got the title and if you disagree I'll slap the taste out ya mouth.
Shameless
was a British comedy adapted for our American viewing pleasure. British adaptations typically end up an atrocity that should've been left on the Liverpool think-tank floor, or wind up producing an Office like following and love.
Shameless
is all that goodness and bag-o-chips. The follows the life of a broke, broken, and openly unapologetic Detroit family.

Stellar acting performances by so many of the cast really help drive home the desperation felt when watching the horrible things this family goes through. William H. Macy plays Frank the father of the family… if that's the title you want to bless his deadbeat ass with. Emmy Rossum plays Fiona the brash, reckless and quite ratchet titular character that is the engine that keeps this family afloat.
About to enter it's 6th season of hilarious debauchery, you should check this one out. I haven't met one person who got put on and gave up on binging. A lot of that is largely in part because of the show's believe-ability factor and the connection so many people find with one of the outrageous Gallagher offspring. Unfortunately this show has suffered from the dreaded under watched Showtime curse. It's a shame too, because if this show was being pumped out by HBO I can guarantee it would be a favorite. No use debating what ifs and could'a beens. Do yourself a favor and check out the new season of Shameless dropping on Sunday, January 10th.
3) Homeland

Homeland
is a criminally neglected and grossly underappreciated political and military thriller that Showtime hoards as their award winning program tackling so many taboo social and political issues from PTSD, prisoners of war, terrorism, American perception oversees, American occupation and intervention in the middle east along with an incredible amount of other topics and debates most shows are too shook to address.
Homeland got Claire Danes and her beast mode actress prowess for this show, so you know the writing and story is top notch. Now in it's 5th season, Homeland is still going strong and giving fans plenty of psychotic interactions with Carrie Mathison as she navigates the criminal intelligence world. Another show that suffers from the Showtime curse, Homeland will not disappoint, as long as it gets a fair shot to entice viewers.
2) Into The Badlands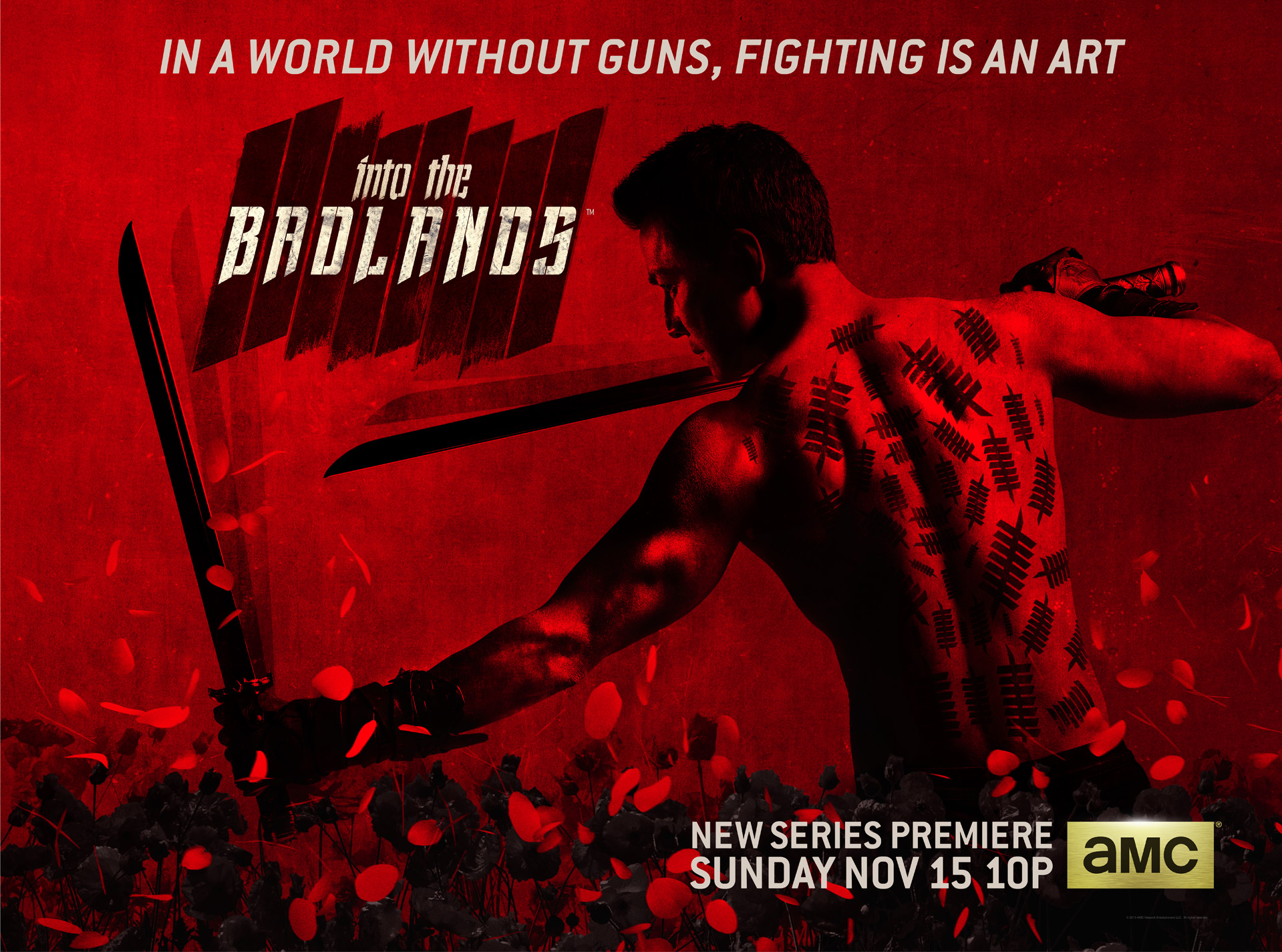 "The wars were so long ago nobody even remembers. Darkness and fear ruled until the time of the barons, seven men and women who forged order out of chaos. People flocked to them for protection. That protection became servitude. They banished guns and trained armies of lethal fighters they called Clippers. This world is built on blood. Nobody is innocent here. Welcome to the Badlands."
That fresh faced fire for your bitch ass! AMC just dropped this amazing new show two weeks ago and its got the fans screaming "DOOOOOPPPEEEEE" and the skeptics going "HMMMM" and for good reason. Yes, I'm throwing this joint on this list after just 2 food court free samples. Why you ask? Well, you know that feeling you get when you have your favorite mall food you always go to, but suddenly this new spot that opens up and they handing out free samples that just blow ya taste buds away. Now you find yourself doing laps in the mall contemplating how drastic your life just changed with this addition unlocking achievements and opening up more doors than you can handle. This is that new crack!!
Let me paint this picture for you. Take all the blood, swords, and thirst for power that makes Game of Thrones everything, mix in a little post apocalyptic Hunger Games type feel, with a proper head nod to the karate and kung fu movies that dominated many a childhood and you got this epic badassery known as Into The Badlands.The story is set countless years in the future. Wars wiped away most traces of the vast, technologically advanced and progressive society we all currently take for granted. 7 individuals, now called Barons came together to unite the shit show of a situation that the wars left and now everyone flocks to them for guidance and protection.
The icing on the cake are the Clippers that each Baron train to protect and serve. These dudes are the fuckin' truth. Fighters who live, breathe, and die to protect the interests of their Baron. Luckily our show follows Sunny, the dopest Clipper alive. And I must say that Daniel Wu is big face MONEY in this role. The fighting sequences are expertly choreographed. The swordplay is unimaginable. The story is rich with details and they do not hold back on the bloodshed. Get familiar with this show folks. You can thank me later.
1) The Leftovers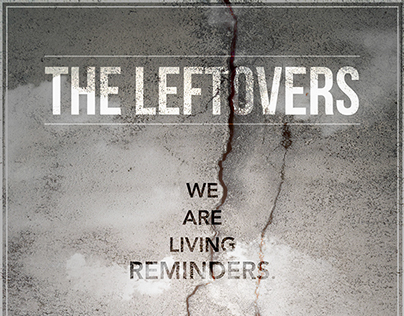 This show. Maaaaaannnnnn this show is just top notch HBO viewing dopamine. It's THAT good. It's THAT intriguing . It's THAT jaw dropping. Every. Single. Episode.
I've already drawn up a get down or nah post about The Leftovers, but even that doesn't sell the show enough. Season 1 was a great adaptation of the book it's premised on, but something happened after they reached the end of the story the author was telling. They had free reign to blow that shit up and make the show into whatever their hearts desired. And boyyyyyy did they deliver. I'm sitting in front of my television each and every Sunday night straight up salivating at the sheer magnitude that this show ramps up it's intensity to every week. I legit haven't felt like this since the second half of GOT season 5. I'll steal a quote from Leftovers creator and show-runner Damon Lindelof talking about said show,
'There's nothing better on television, right now, than this.'  You only need to demonstrate excellence once a season for me to view the entire season as excellent, or the entire show as excellent. And 'Game of Thrones' is able to do it at any one time."
THAT is how I feel about The Leftovers right now. A big reason that I'm so high on this show is because of the unexpected factor. I'm talkin' bout the details surrounding the show and intricately woven into the fabric of the storytelling. I'm talkin' the rich characterization of each member of The Leftovers family. I'm talkin' the premise about 2% of the world's population mysteriously disappearing and not settling for that being the show's big bang; they fill this world with so many Easter eggs, plot wrinkles and sprinkle every episode with something to keep the mind thinking and wondering. And what more could you want in a program that is premised on mystery and the unknown. I mean Lindelof kept fans theorizing and guessing about Lost so much, it's no wonder this show has transcended to the powerhouse it now has elevated to.
I know I know, "But I watch The Walking Dead Sunday night's at 9." Set the DVR people. Set the dam DVR!!
Are you following Black Nerd Problems on Twitter, Facebook, Tumblr or Google+?