The Romantic Comedy genre of anime can feel clustered and overwhelming for most viewers. That could be because most have the same kind of story with the same kind of characters. It's time to weed out the romcoms ladies and gents. Mark this day on your calendars as the first "Weeding out the RomComs" is coming at ya.
School Rumble is critically hailed as one of the best RomComs to ever grace T.V. and computer screens alike. It's a romantic comedy with a high school setting like many others but what sets it apart are the characters, how they interact with one another, and the storylines.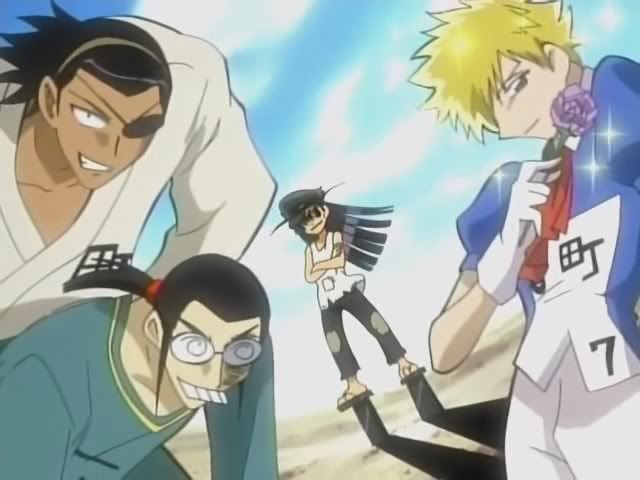 Moments like the one shown above are what really make the show special. There's references and parodies of shows from way back in the day. The more anime you know or if you know how the old anime used to be the more likely you are to get a real kick out of this series.
School Rumble was nothing like anything I had ever seen I was constantly laughing and feeling for the characters no matter what they were going through. Speaking of the characters, let's talk about our two main protagonists: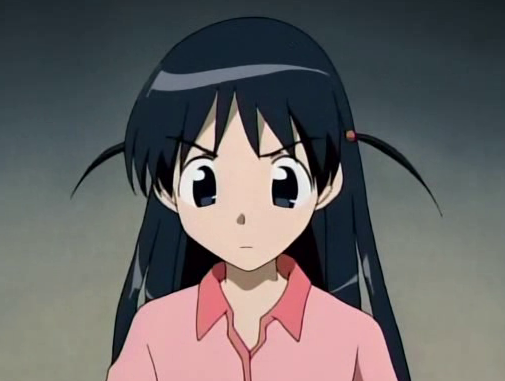 Tenma Tsukamoto

And Harima Kenji
The main storyline is that Harima is in love with Tenma but Tenma is in love with someone else. That's the basic storyline but as the first episode plays you realize already that there is much more to this show than the main plot will tell you. School Rumble introduces more and more characters and goes deeper into all of them without losing any steam or comedy and that's what makes it special.
Tenma is a kind, caring girl who sometimes is oblivious to obvious things and Harima is a delinquent who is actually one of the most kind and funny characters you'll ever see.
Harima is usually seen in his "Chibi" or small cute form which adds to his all around character. Harima goes from a dude who can beat up the biggest guy in town to a small chibi real quick.
School Rumble's comedy can be described as "just go with it." What that means is when you're watching the show just have fun with it because if you don't the show will ultimately get you to have fun either way.
The series can go from regular episodes in school, to cleaning a pool and making an extreme hockey game out of it all the way to an overly dramatic paintball episode that I still watch from time to time.
---
This is a show that will keep you entertained from start to finish and as the story goes on you'll start to feel for all of these character and wanting what's best for them. The show has drama but it never let's you forget that it's a comedy show first and a serious drama isn't what you'll get from School Rumble.
The jokes were never stale to me and each character brought a new flavor to the gumbo which, in turn, made for a great tasting show called "School Rumble."