Writer: Jason Aaron / Artist: Salvatore Larroca / Marvel Comics
So far, Star Wars has been the crown jewel of Marvel's extended universe since its inception. Jason Aaron's penchant for making old, time-honored things and working within their cracks and crevices to create something has definitely paid off in the long run. I've seen additions and concepts that I wouldn't be surprised to see again, expanded upon in novelizations and even television and probably movies down the road. Come on… don't act like you wouldn't want to see Darth Vader private hit squad of stormtroopers in a standoff against Rey and Finn.
Compared to the last issue's throwdown with the Empire, issue #26 moves a little slower, serving as a transition point into another phase of Team Skywalker's ongoing battle against the Scar Troopers. We get a brief insight into the status of team member while the majority of the book is dedicated to another trip into the lost journals of Obi Wan Kenobi. I will basically never pass up an opportunity to read secret Jedi stories so I might be a little biased in my judgment that this was a pretty fun look into Obi Wan's pre-New Hope days without all the bitter beer taste of the prequels.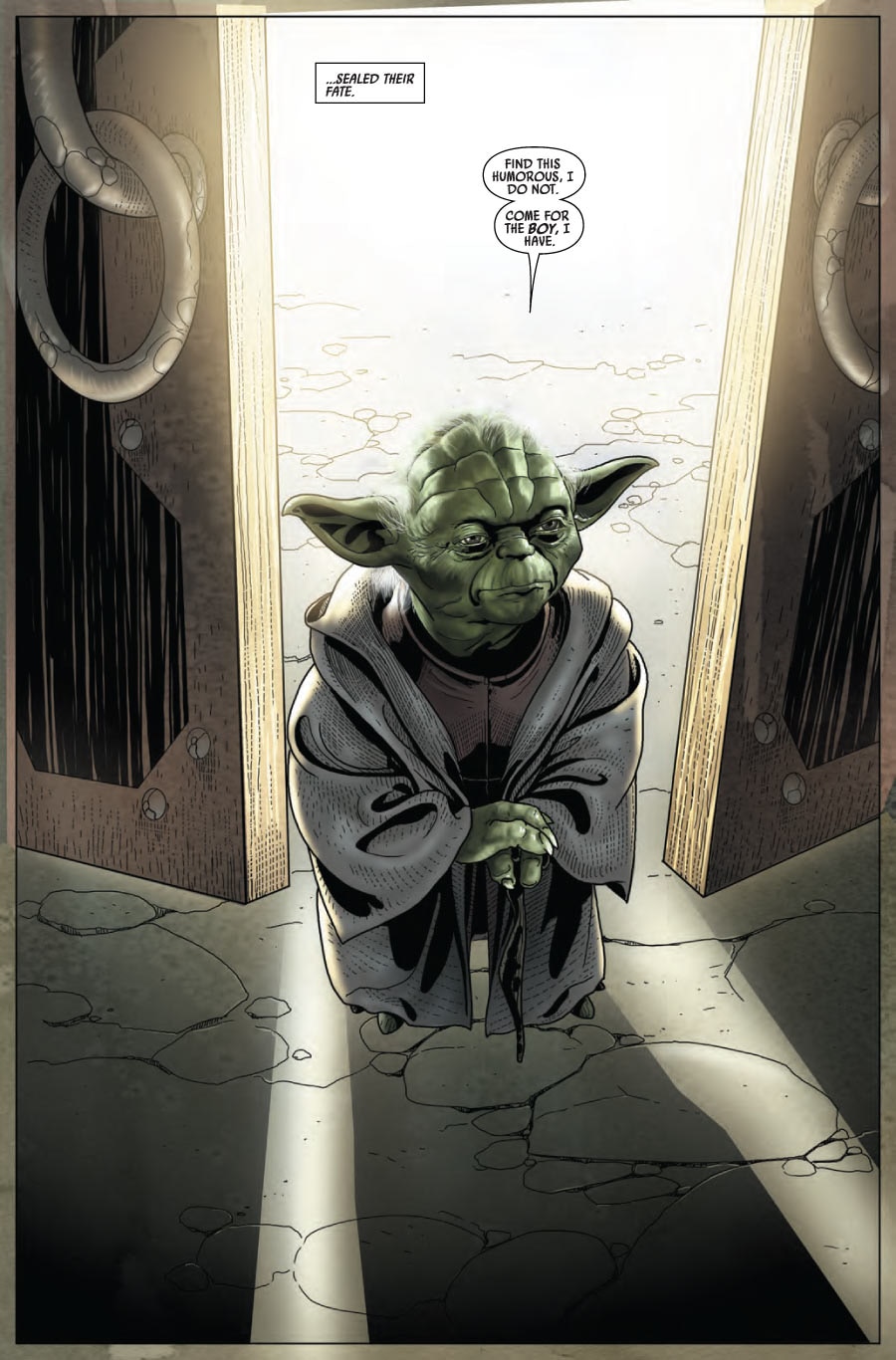 This story's particular special guest is always a welcome sight. This is only made that much more awesome by Salvatore Larocca's striking artwork. His usage of shadows and choice of POV creates all the tension Aaron needs to keep his script moving successfully.
Bottom Line: Aaron's obligatory flashback between story arcs still holds up as well as it does when he does it in The Mighty Thor. I mean, what's the point of a rich, well known sci-fi/fantasy world if you don't play with it?
8 There Is No Tries out of 10
Reading Star Wars? You can find BNP's other reviews of the series here.
Are you following Black Nerd Problems on Twitter, Facebook, Tumblr or Google+?