It should be a well-known fact just how hard we ride for Craig of the Creek on this site. Need I remind you that they've been giving us hit after hit of quality episodes, representation, and straight up fun. That's it. I don't care what squad you got on the Cartoon Network block, I'm standing with them creek kids. You can't deny the impact of this show, I've said it once and I have no problem saying it again, Craig of the Creek knows the audience it's targeting. It doubles as a kid's show and a show for adults at the same damn time. There's not a lot of creative teams that can pull that off, yet this show does it with ease.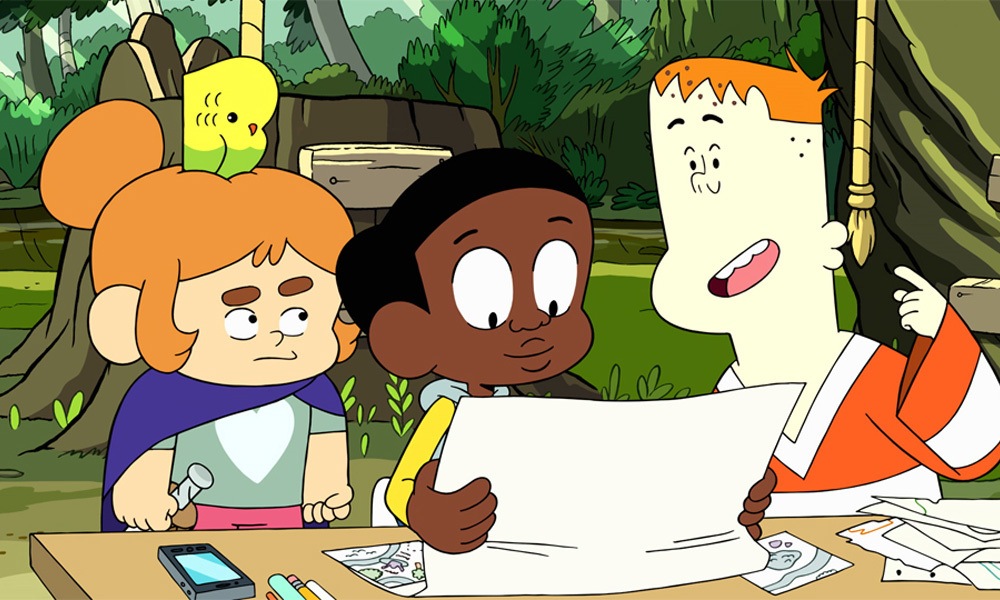 If you haven't heard of this show, then we've got some beef, however, you're in luck because they've released the DVD with the first 13 episodes from the show's debut. Look. You can do what you want in life, but I'm just saying if you don't pick this up, you're living life wrong. You're living life wrong as fuck. All you need to know is Craig Williams is a young boy out here trying to live his best kid life and map out the creek where he and all the other kids frequent. His besties are the noble warrior Kelsey and the uniquely talented and loveable J.P. Over the course of the show, you discover Craig and his friends' family dynamic, along with all the other kids that frequent the creek. There's a group of kids or individual kids anyone watching the show can relate with.
The best part of watching this show is seeing how the world building takes place for all the kids at the creek and the discovery of the larger story at play. Listen, when has a show ever been able to take a simple game like tag and explore issues of loneliness and isolation from a simple childhood game (You're It)? A girl riding a giant dog while she rocks a teddy bear as a mask (Wildernessa)? Trying not to ruin your Sunday clothes? They talking that life we've all lived as children man. It's a show that's able to infuse nostalgia while creating something new for kids from a kid's perspective. *Claps hands repeatedly* That's that content we're here to see. That's that content we've been looking for.
Craig of the Creek is available now and I'm just spreading the word to let y'all know that that real raw recess content is on the streets. I'm just here to give you the good news that your DVD collection can grow in the right direction with this addition to the shelf.
Check out the before and after animation from #CraigoftheCreek, AND own it on DVD for the first time ever! ?✍️???

Get it here! ? https://t.co/uW0syBUnfQ pic.twitter.com/2dXo31XeBD

— Cartoon Network (@cartoonnetwork) March 19, 2019
Want to get Black Nerd Problems updates sent directly to you? Sign up here!
Follow us on Twitter, Facebook and Instagram!