This New Year's holiday get inspired to make all the party goodies with Zumbo's Just Desserts, an addictive baking competition show straight from Down Under. This Australian, Seven Network original is based off of the unthinkable creations of baker Adriano Zumbo. If you don't know that name it makes sense, but he is super famous in the dessert world of Australia. It's like that in theme-based reality TV—there's always some super famous person in that field you have never heard of. Like when guest photographers are brought on America's Next Top Model—the models start gasping and getting hype and you're like… who?
That said, I say addictive because it's not just binge-worthy, you literally crash once the TV is turned off. I know what you are thinking—baking shows are pretty corny, and usually try too hard to seem interesting. Not this time. The best part of this show is how they structure the weekly "tasks" as they call it. The premise of the show is master baker and dessert creator Adriano Zumbo has invited 12 amateur bakers to compete for $100,000, the chance for one of their desserts featured in Zumbo's stores, and to be named champion of Zumbo's Just Desserts.
Now, this is no ordinary competition. Contestants are given a "Sweet Sensations" challenge that entails the hosts Adriano Zumbo and co-star, Rachel Khoo (British cook and broadcaster) challenging the bakers to a specific baking task. For example, create a dessert that represents romance. The judges (being the hosts themselves) then score each creation on taste, creativity, and presentation. Because Zumbo is known for making outrageous, almost Willy Wonka-style desserts, imagination is the most important part. If you pass the Sweet Sensation Task, you are safe for the next week, and the winner of the task gets to sit in a cushy pink chair for the elimination round.
Now here's the sweet stuff… The elimination round is structured so that the two bottom bakers must go head to head in the "Zumbo Test" where they have to recreate one of Zumbo's original desserts. When you're watching you think to yourself, 'Oh, that's simple enough. Whoever does best moves on'. BUT once they lift that tray cover and the dry ice clears you find yourself saying 'what am I even looking at?'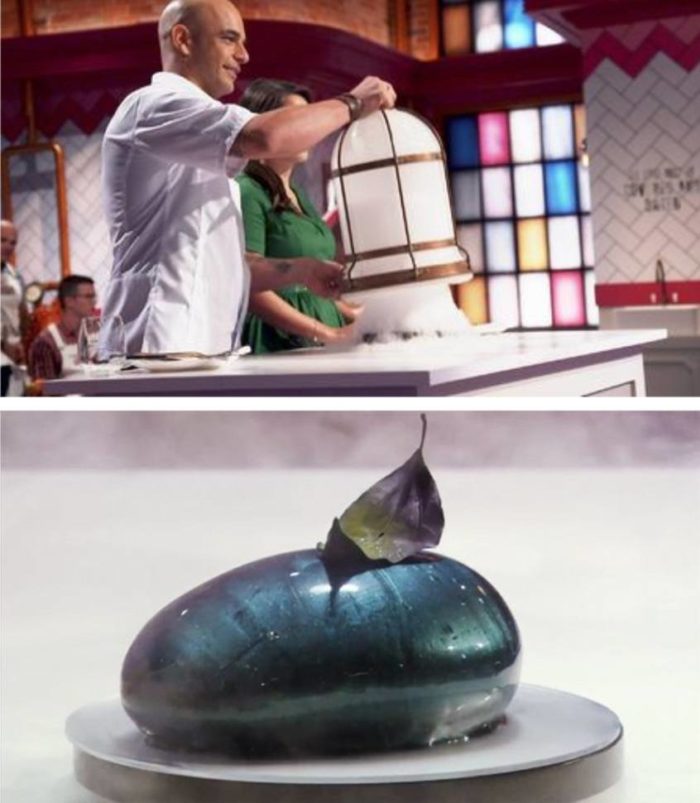 You are speechless cuz you do not understand how the dish is constructed. AND THEN—Zumbo cuts into it, and it has like 13 layers of 13 different desserts all wrapped into one. Then you laugh straight up out loud cuz you remember these are amateur bakers. I mean under their names as occupations are, 'No Nonsense Mum', 'Car Salesman, or 'Insurance Broker'. Not saying they can't bake their asses off—they can! But they do it after making that final sale on the lot or putting the kids to bed. Zumbo sits in his Wonka Factory just thinking of different snozzberry desserts and making magic.
We then get the pleasure of watching the bottom two contestants sweat it out, hyperventilate, and execute expert techniques to the best of their abilities. In the end, 85% of the time, what they make looks like a 5-year-old's Play-Doh dessert next to the real thing. Again, I am not knocking these cooks. They really turn it out and put their all into these challenges sometimes even shocking and impressing Zumbo himself with their flavors and presentations. To watch them work through a Zumbo Test though is the real entertainment.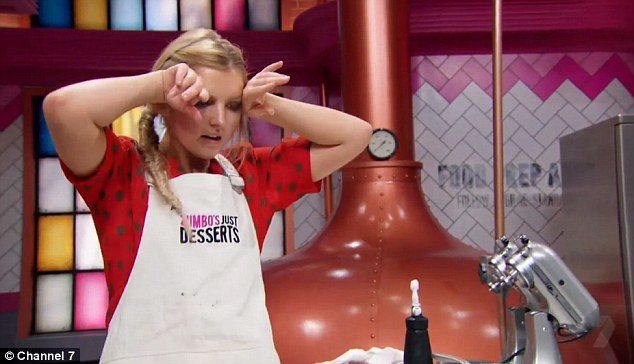 The best part is that the show is not American, so they don't throw in unnecessary wrenches to mess with the contestants' heads, and bakers aren't seen at each other's throats in competitive nonsense drama. Of course contestants recognize the top competitors and which bakers are the ones to beat, but ill will is never acted out against each other and the manipulation of emotions is never present.
You begin to build a relationship with the food, the bakers, and their success. You want your favorites to make it through, and you also want to watch them struggle through the Zumbo Tests at the end. It's exciting to see the crazy concoctions that come from the mastermind of Zumbo and you develop the illest sweet tooth during each episode. I'm also told, if you like The Great British Baking Show, you'll like Zumbo's Just Desserts.
All episodes are available on Netflix. I highly suggest binging this to finish out the year, and godspeed if you take on a Zumbo Test dessert to make those New Year's party goodies!
Are you following Black Nerd Problems on Twitter, Facebook, Tumblr or Google+?