Wild. That's all I can say about the announcement that Attack on Titan Season 3 will be gracing the United States and Canada by way of 100+ theaters over two days in July. An OG Japanese anime has never garnered attention of this magnitude, mainly because a theatrical release carries hella monetary implications. The anime powers that be believe mu'fuckas is bout to flock to the movies to sit their nerdy asses in those cool, plush seats ready to devour hours of Titans, jet packs, blade work, Scout Regiments, and absolute carnage! I'm not even sure DBZ could pull this off, and that's saying something.
July 10 is for the real ones. That Wednesday will feature the premiere and the film recap of season 2, Attack on Titan: The Roar of Awakening, in Japanese with English subtitles. Thursday, July 11 is the same deal, but with the oft-maligned English dub. AoT S3 will premiere in Japan on July 22. I don't even know what to make of us receiving the world premiere before the country that created it. That's like spitting in the face of the host country and having the opening ceremony of the Olympics in a different country halfway across the world. That's like putting raisins in the potato salad and bringing it to a cookout in Brooklyn. That's like cooking bananas in brown sugar and calling them plataños. That's like having the final game of the World Cup in New York and not Moscow.
Regardless of how it looks, this is news to be excited about. If you don't know what all the hype is about, Attack on Titan is about a (99% Caucasian) world that has been overrun with man-eating-Titans. Humanity's last ditch effort to stave off extinction, and protect what little is left of society, is to create a military branch of Titan-killing sociopaths and build walls around the biggest city. AoT begins with the response and fallout from the Titans finally breaking through the wall and the insanity that follows. The show features 3 main characters (and a crazy amount of nearly main and lesser characters), all with wild backstories, different reasons to live, and jaw dropping revelations. Don't hesitate to peep the articles we've gone in on to show how real the fandom is. If you about that Captain Levi and Mikasa electric saw jutsu with the steel blade tag-team life, check your local theaters — AMCs, Regals, and Magic Johnson Theaters ASAP, as tickets are selling out fast. July 10th and 11th; it's goin down like Wall Maria.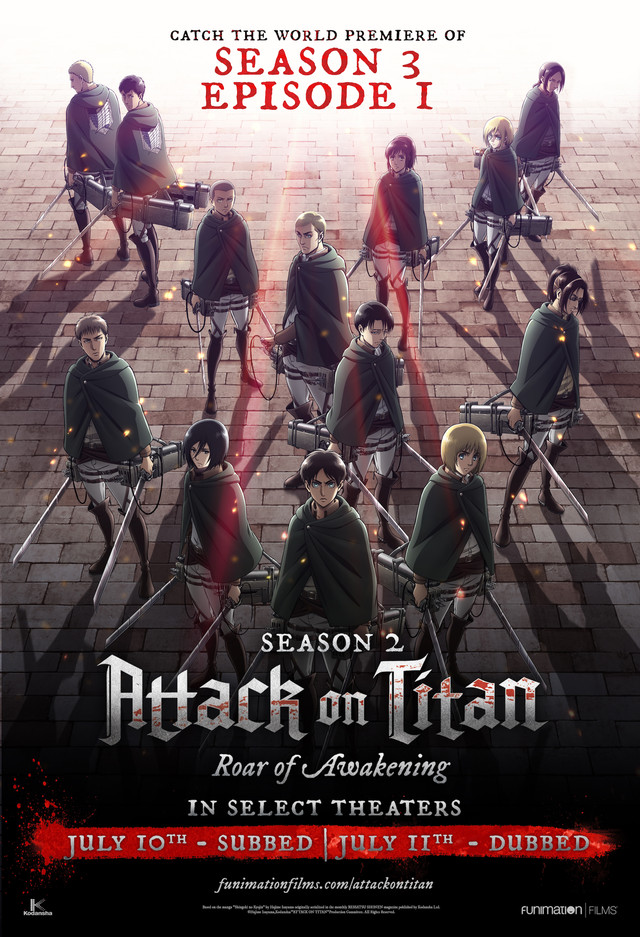 Want to get Black Nerd Problems updates sent directly to you? Sign up here!
---
Follow us on Twitter, Facebook,Instagram, Tumblr, YouTube and Google+?