I had to think long and hard about the newest entry into the CW's shared DC universe. After recapping The Flash for years, I've grown quite attached to the character dynamics, the cities that personify the good and bad guys alike, and obviously, the heroes that spring from the pages and onto our television screens each Fall. While Superman was hinted at and teased for far too long, Tyler Hoechlin's version of the Man of Steel finally came to fruition. On the flip side, we haven't received a real taste of the Caped Crusader, no matter how badly Arrow fans stan for their boy. Luckily the creators and producers of the Arrowverse (which, let's be real, is the Flashverse) have never shied away from pushing the envelope and ensuring every young DC fan out there gets a chance to see themselves as a crime fighter one day. Sure we've had gay and lesbian heroes on Supergirl, Legends and The Flash, but we haven't seen a hero from the LGBTQ community receive the keys to the brand new car. Insert Ruby Rose' Batwoman and we have ourselves an eyebrow raising Gotham representative for the CW!
Light Spoilers for the Pilot Episode
A Bat-Less Gotham
Batman has been gone for 3 years. Coincidentally, so has Bruce, but we're not here to talk about that. The Crows are the new protectors of Gotham. Sure, they're just hired black-ops level mercenaries, but they've made it work in The Dark Knight's absence. Welp, it was working until this season's (or maybe just a few episodes, who knows at this point) villain comes through tossin' switchblade knives at Crow agents like Dagger. This Alice in Wonderland looking villainess gets on the camera and starts talkin' that "Crows is trash" smack talk. We're introduced to one of the head Crows, Agent Moore, who just so happens to be a woman of color, and also just so happens to be the truth. Shorty hand to hand game is straight flames. She out here servin' up crusty ass masked minions like Valkyrie in Endgame until she gets got. The masked lackeys snatch her up, setting some secret plan in motion.
Kate Kane has Entered the Game
Outside of the cold open that sets the tone for the young lady's primal abilities, Kate is suspiciously absent from all of the Gotham action. But as soon as Kate's stepsister calls, the soon-to-be hero rushes home after spending years traveling the world training in various combat tactics. She obviously flexes this fact and tells her father she's ready to join the squad. You can guess how that turned out.
Pissed and determined (sound like anybody you're familiar with?) homegirl goes to the only place she suspects she might get answers: Wayne Enterprises. I won't spoil the surprise, but a certain someone is in the building, who Kate clowns, then uses her inherent detective skills to locate the bad guys and pull up to their hideout. A cast iron pan beatdown happens, and I LIVE! This Gotham level violence is casual and nonstop as the stage is set for the maniacal, Alice, to embark on her road to revenge, and Kate does the whole find the secret Batcave thing and makes plans to get her cape and cowl on.
By the end, Kate comes to terms with the woman she is. She has to be comfortable with the life she's been seeking but also accept the life she needs right now. With a familiar friend by her side, Kate Kane is Batwoman, and there is no other hero in sight to block her shine.
Family: Link to the Past, Bridge to the Future
Much of Kate's motivations and reservations go back to the moment that changed everything when she was a kid. Kate places a specific blame for the loss of her family. Little does she know, the responsible party has never forgotten about this incident, which is something she will reluctantly find out by the close of the credits.
Kate and her father's relationship becomes more and more strained as the pilot progresses and eventually begins to tie into larger, more devious issues. "When you see me, you see Beth and when you see Beth, you see Mom," is the moment when I realized how deep these daughter-daddy issues lie. Luckily, the writers do a good job of helping you understand both sides of this Two-Face coin. Her father wants to protect her, after that tragic loss so long ago. While she is fully capable, he rationalizes things by saying she's like her cousin Bruce, but actually has a shot at making something of herself. Hell of a bar, when you consider how legendary the man is, despite the playboy ways. By the end of the episode, a huge mystery is revealed, and comic book fans will be excited to find out how the CW handles this family dynamic by season's end.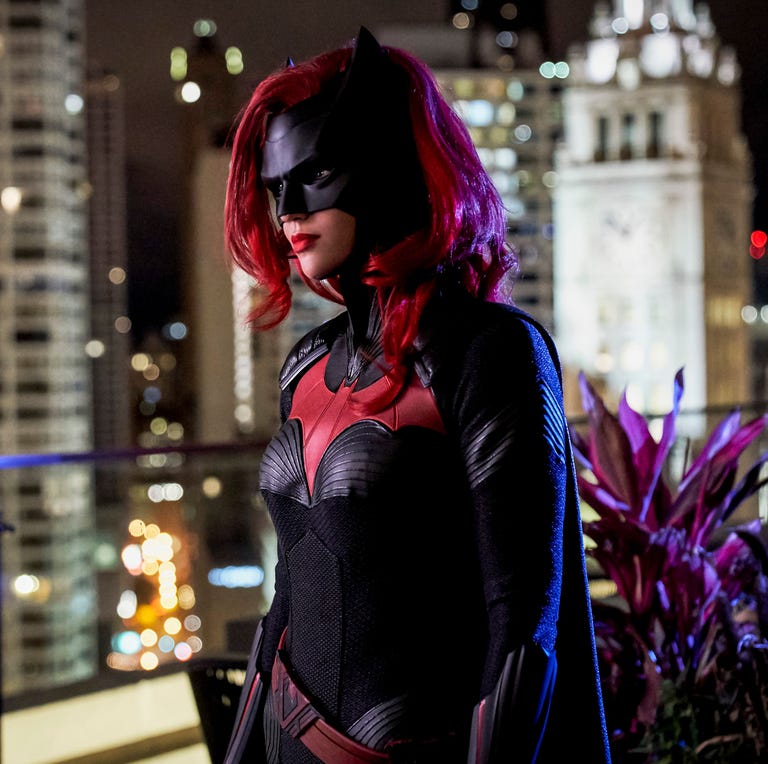 Unapologetic Inclusion
Keeping it 100, Batwoman is a lesbian. Point blank. The showrunners aren't shying away from being open and honest about how proud Kate is about being gay. The inclusion is real. Women preside all over this show. People of color are prominent. Nothing feels forced, and everyone looks amazing.
Pride is not only innate, but a huge focal point of Kate's OG comic book cadet backstory. We are reminded of the Army Cadet Honor Code: A cadet will not lie, cheat, steal, or tolerate those who do. Kate and her cadet bae are forced to make a choice, and public statement about their sexual preference. Despite the mutual love for each other, Kate could afford to be offended (aka get kicked out), and her love interest couldn't. Kate was discharged, as she is in the comic, and they go their separate ways. This is, arguably, the most important aspect of Batwoman that needed to be included for this adaptation to work.
There's plenty that needs work if this show is going to make it as long as The Flash and Arrow have. Vegan jokes won't help. I know he's the "Tough commander" of The Crows and all that but come on! It's 2019, fam. Forced social media agendas at swanky parties? Really? In the age of Kim K and company, we don't need to see more materialistic angles in our superhero shows. Our lead actress has been criticized for allowing her good looks to carry her performances, so I'll be paying attention to how much emotion she puts into her scenes. Luckily, the good outweighs the bad. Gotham looks pretty great. The action sequences work well, and this is just the tip of the iceberg. I welcome the Gotham violence, but I have a feeling some fans will be less inclined to be hype for the anticipated season of intense beatdowns. Ruby Rose seems like she's really invested in making sure this is a quality investment of her time, evident by her missing out on Comic Con because of the "ambitious" episode they were filming and needed to finish. I respect the game.
Batwoman premieres Oct. 6, 2019 on the CW.
Want to get Black Nerd Problems updates sent directly to you? Sign up here!
Follow us on Twitter, Facebook and Instagram!