[divider type="space_thin"]
Whew, bish. Whoa, bish. First off let me say that Girls Trip is good AF and everybody needs to go see it at least twice!
Okay, I'm good. But seriously, though. It's been a while since I've had this much fun watching a movie (Spider-Man: Homecoming was fun but mad stressful, son). Like, I didn't leave thinking about how much my ticket cost and how seeing movies in New York is a scam. As I walked out into the Brooklyn night, I wondered when I was gonna come see it again and who I was bringing with me (I have to see it with my cousin Ashley because this is us).
Girls Trip follows estranged college besties Ryan (Regina Hall), Sasha (Queen Latifah), Lisa (Jada Pinkett Smith), and Dina (Tiffany Haddish) as they reunite for a weekend of New Orleans fun during Essence Fest. Things get wild, of course, but in the best and most fun ways. Like, no one gets murdered. I never thought that would be a standard for my raunchy comedies, but Hollywood really loves disrupting a lituation with some good old homicide. Or kidnapping. Not here though! Ayyyyy!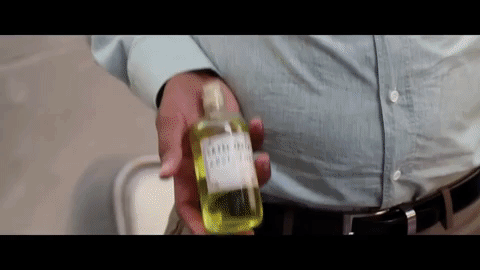 This shit ain't no joke though…
One of the most beautiful things about this movie is that it loves Black people and Black women. New Orleans' street musicians are rendered in loving detail as is the cultural cocoon that is the annual Essence Fest. It never feels like the jokes are punching down and Hall, Latifah, Smith, and Haddish are given the space to flex their comedic muscles like a dude doing reps at a co-ed CrossFit gym. That said, this movie definitely earns its R-rating (although only nudity) so be wary of taking any teens to see it. It'll boost your Cool Auntie cred, but this movie is about grown ass Black women having grown ass Black woman fun in America's Let Loose capital.
Director Malcolm D. Lee (The Best Man, Roll Bounce) handles this cast of powerhouses well and even slips in some fantastically utilized cameos. The only issue I noticed was technical when the dialogue in some shots didn't match up with the movement of the actors' lips. Not sure how that slipped through editing but the movie was still great. Well, that and some truly tragic attempted twerking…but I'll let that slide too. Everybody ain't able…
All four women handle comedy with a deft hand. Latifah did it regularly on Living Single, Pinkett-Smith on A Different World and in Low Down Dirty Shame, Hall in the Scary Movie franchise (because however shitty those movies were, Brenda was hilarious), and Haddish on The Carmichael Show. It's Haddish, however, who handles this script like Arya Stark crossing names off her list. She drives the comedy with a glee and gusto that draws the best performances out of anyone she shares a scene with and has the audience in the palm of her hand from jump. Haddish hits all the comedy targets and imbues Dina with a beautiful humanity that loud, sexually adventurous Black women aren't usually granted. And Dina is, without a shadow of a doubt, a real one.
When I tell you she had me rollin', baaaaabaaaaay.
Y'all, this movie is one wild ride that must be taken. Everybody needs to see it. Unless you can only enjoy a movie in a completely silent theater… then you may want to try to catch an empty screening. Or just deal because experiencing Girls Trip with a crew makes it that much better.
9 Grapefruits with a Hole Cut in the Middle out of 10
Are you following Black Nerd Problems on Twitter, Facebook, Tumblr or Google+?