Writer: Nick Spencer/ Artist: Daniel Acuña / Marvel Comics
I've got to be honest with you here. If I'm not, you'll think I like pretty much anything comic book related and that's definitely not the case. After what I'd consider two great issues, Captain America: Sam Wilson #3 was kind of a letdown.
Maybe Spencer put more energy into Ant-Man this time around, but everything I loved about the series appeared to have taken a break for this issue.
The reason this series resonated with me so strongly is because I saw that Captain America: Sam Wilson was going to do more than just beat up a bad guy of the month. I got to the point of expecting a little social commentary in every issue. Instead, this time around we got Dr. Malus, who even made having the power of a symbiote seem less threatening.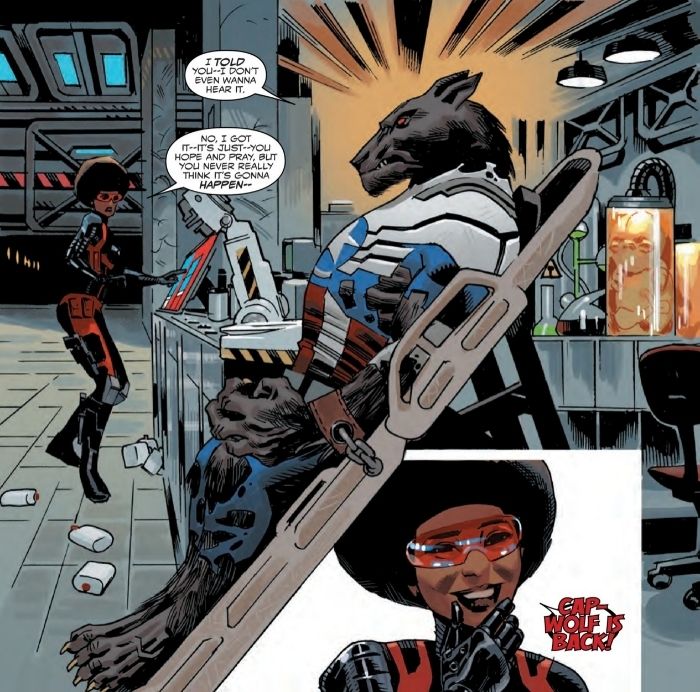 In other series that already set the tone for being lighthearted and super random (Harley Quinn, Howard the Duck, The Amazing Spider-Man) this would've fit in perfectly. It would've even worked if a campier hero came along to help. That would explain the unexpected change in tone.
Sure, I chuckled when Malus told the story about how he got his powers from being pooped out of Carnage – which I didn't even know was a thing. And seeing Misty Knight is always a good thing, especially when she's making fun of Sam. But I think Captain America: Sam Wilson is still trying to find its footing.
To be perfectly fair, a boatload of people took the "I don't want politics in my comics!" stance. I wasn't one of them. But I suppose this was an attempt to appease the masses.
7 out of 10
Are you following Black Nerd Problems on Twitter, Facebook, Tumblr or Google+?