Back in 2019, in my somewhat odd mission to watch a variety of sports anime despite having absolutely zero interest in athletics myself, I end up becoming enthralled with Stars Align, which focused on the complicated lives of an all-boys high school soft tennis team. Now, I am completely unable to tell you anything about soft tennis other than it looks mostly like tennis, but I can tell that Stars Align was one of the most brutally effective examples of vignette character studies. The 12-episode single core season managed to give deep dives into the lives of the eight players, student coach, and friend of the team while managing to tackle gender identity, trans issues, the stigma of adoption in Japan, parental neglect, parental abuse, and more which all ultimately corresponding to the one of the most heart wrenching cliffhangers I had seen in the last five years that to this day and that was it.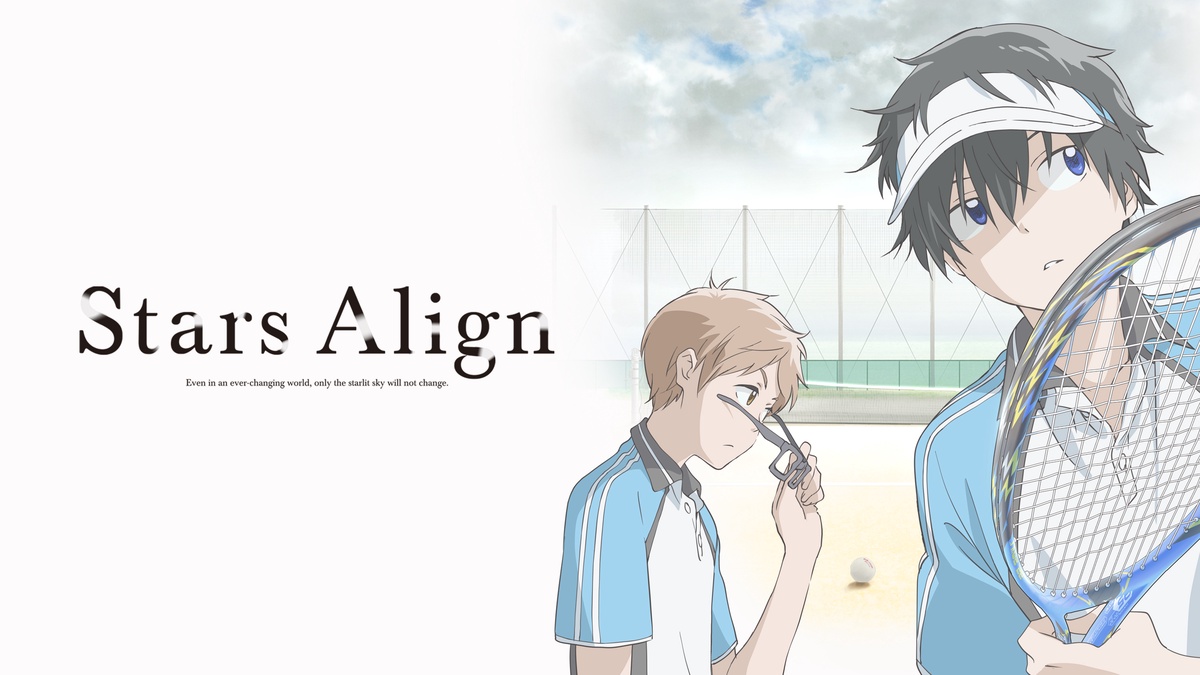 As it turns out, Kazuki Azane, the director of the series, originally planned for the story to be a single 24-episode season before the production decided to cut it in half at the last minute. Rather than upend the entire story, they gambled and kept the original version hoping it would get enough traction to wrap up, but that never happened and the closest thing we got was a three-and-a-half minute movie that vaguely showed where the characters were two years after the fact, and I remain sad about it.
Stories have to end. At some point, whether for narrative completion or the practical situation of the world, a story has its last entry and most of the time we as consumers of media hope that is satisfying in some way, shape, and form. However, the last few years have been an alarmingly uptick of stories not getting a chance to conclude on their own terms. Whether it's Netflix's G.L.O.W. getting canceled due to actor commitments and stalled production during the start of the pandemic, any other of the Netflix projects getting canceled due to the mysterious and vague algorithm that apparently "decisions", HBOMax actively burying movies and series due to the merger with Discovery, AMC+'s following suit with their originals even though production had already finished, or Disney's long running history of stymieing beloved cartoon series thus resulted in a slightly modified endings.
I'm not going to sit here and name all of these examples (even though I very reasonably could go on for hours about Dead End: Paranormal Park, Infinity Train, Young Justice, Batgirl, Westworld, Love Life, Pantheon, Amphibia, The Owl House), but what I am going to do is lament about the fact that the reason these stories got canceled/altered is because the capitalist framework does not place value on art if it stops generating monetary value (or threatens the generation of it): Budgets, tax-write offs, union fees. I'm also not going to pretend that I understand what happens in the higher echelons of media production companies.
And in lieu of production companies failing to supply the monetary resources required to make anything, crowdsourcing has managed to help provide some coverage by providing a means for fans to directly support creators whether it's out of the wish to see more content being made or receiving some sort of incentive and/or access to media. But I don't think crowdsourcing is enough anymore. I think the accelerated rate that we saw several beloved series unceremoniously discarded and unable to find second lives anywhere else is a symptom of the fact that creators are valued equally. Of course, the problem is that the solution hasn't been viable in about 700 years.
And that solution is Renaissance-styled patronage. I'm talking about patronage that gives artists blank checks to cover costs of living and cost of production. I'm talking patronage that's no strings attached, no editorializing. I'm talking "I have enjoyed the vision you have offered of your world before, and I would like to see another" patronage. I want to give artists the biggest canvas/platform possible, and let them go wild. I would probably err on taking a slightly more agnostic approach: the model of giving artists money unconditionally sounds really good to me as someone who has been broken up about so many stories either not getting an end or getting a butchered ending.
Alas, patronage is not sustainable. It's likely anyone with the actual means to create such a program would be altruistic enough to do so. But it would be really nice for the people who labor over the stories that instill values of inclusion and bravery get proper recompense for the work that they do and a chance to tell the story how they always pictured it – whether that be the back 12-episodes of an anime ostensibly about soft tennis but really about making connections with the people around you, or a full season order instead of three abbreviated "movies." Sometimes, we do luck out, and a story gets to end on its terms, but wouldn't it be fantastic if that were true of all tales.
In lieu of all of that, we should keep crowdsourcing projects that we believe, like/comment/sharing the content from the source. We should donate to grants and charities that give artists a chance to create without the unbearable structural weight of capitalism. We should look for when our favorite artists on social media have commissions opened and also maybe just donate to them directly.
In a day and age where art is treated solely as a commodity, it's up to the people consuming art to support in as many ways possible, because art reveals things about ourselves. Art reflects life and allows us to learn from it and perpetuate itself. The act of creation is singularly one of the hardest things to do, and I'm foolishly hoping for the day where artists get properly compensated for the life-changing pieces they share with the world.
Want to get Black Nerd Problems updates sent directly to you? Sign up here! Follow us on Twitter, Facebook, Youtube, and Instagram!