Denzel Washington. Nuff said. Viola Davis too though? Oh man, this sounds like greatness in the making. Wait…Denzel directed it too?! Take all my moneys… right now. Yeah, that was my thought process a few weeks ago, when I first saw the trailer…and I couldn't have been more right.
Fences is based on the 1983 play by American playwright August Wilson. The movie is set in the 1950s, and tells the emotionally gripping tale of a father and his family living in Pittsburgh, PA while racial tensions are abuzz, but slowly rounding 3rd base to the 60s Civil Rights era we hear so much about. Denzel Washington knocks a 400ft grand slam out the park with this effort and I would be thoroughly disgusted and disappointed if he were to walk away from the Oscars without winning an acting or directing Academy Award. I'm not overselling this. It's that damn good.
It's not often that a movie can revolve around one scene, but Fences does its play origins justice by focused about 80% of the movie exactly where the play took place, the Maxson backyard. Yes, a fence does in fact play a central role in the plot of the film but there's so much more than this tale, oh so much more.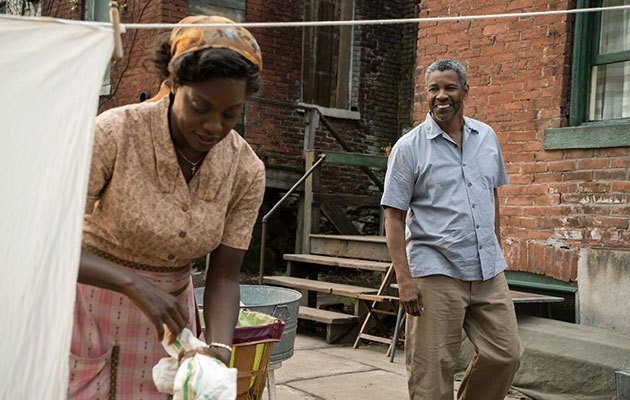 The majority of the film follows Troy Maxson's journey as a father who means well, but has an incredibly hard time coming to terms with the direction America is moving in. As the 50s wind down and his son moves ahead with the progressive ideals of an evolving society, Denzel's Troy must juggle the struggles of an aging man from an era so distant it seems otherworldly compared to that of his youngest children. From bringing home the bacon (or in this case, potatoes and Crisco) each and every Friday, to raising a strong young Black boy, to accepting his older starving musician of a son, to maintaining happiness within himself and keeping a beautiful wife content and fulfilled as they navigate a world moving towards acceptance and inclusion, as opposed to the world of separation and seclusion they grew up in, it is a lot to handle.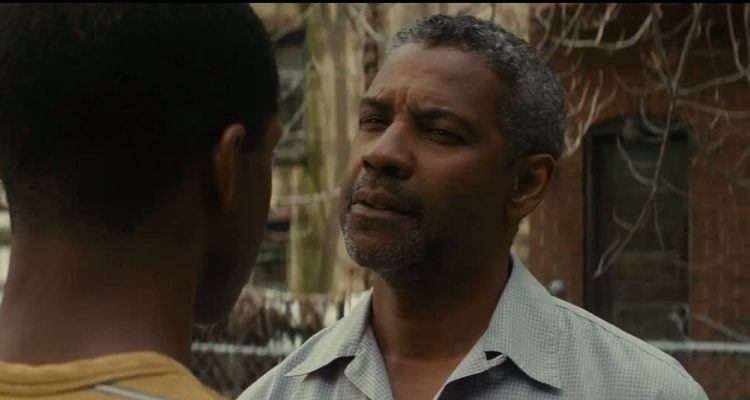 Washington is an absolute giant on the screen as his Troy Maxson not only deals with the family's troubles head on, but grapples with personal issues such as harboring bitter feelings for missed opportunities with the MLB, his brother's mental impairment after returning from war, and his personal stance on exactly how much opportunity a Black man should expect from a society run by and catered to white men. Don't sleep on Viola Davis in this one either. She completely eviscerates many of the scenes that she is featured in. There were two times in particular that made me think, "Well, got-damn that woman can act her ass off!"
It's scary how good Viola Davis can be.
Low key, this movie looks many social issues square in the eye and takes a Louisville Slugger to the early days of being woke like Hank Aaron at the plate. We got the imprisonment of the mentally ill versus the need to hospitalize them. We got Baseball and Jackie Robinson breaking the color barrier. We got Negro league talent versus MLB skills. We got life in a war-torn country and unfavorable opinions of Asians at this time. Also, the invention of television and the beginning phases of the rise of technology are key. By the end, we see exactly how much can change, in such a short amount of time, with my favorite cinematic shot of the entire movie: The camera pans across a collection of the most iconic men at the time, all pictured on the kitchen wall: MLK, JFK, and Jesus. It don't get much stronger than that folks!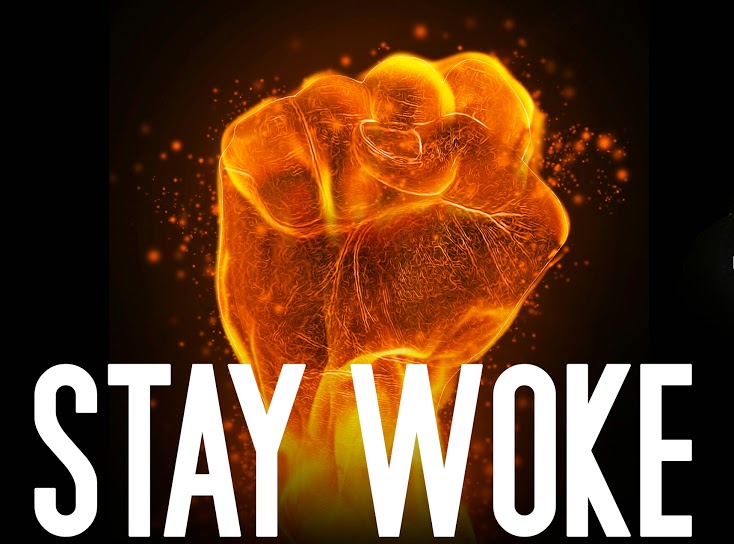 If you are ready to strap yourself into that metaphorical emotional rollercoaster and hit all sorts of highs and lows, then get out there and see Fences, ASAP. Just be ready to cry. Be ready to laugh. Be ready to lend your heart to the characters on screen because at various points in its 2-hour run time, you will be ready to come to the aid of any or all of the 7 characters…and you'll only see 7 characters the entire movie. Fences has easily navigated it's way into my Top 10 list of all-Black cast movie greatness and seems to be one that will stand the test of time. Best believe I'll be coppin the DVD and will always be ready to hit the play button for anyone interested in a tale outlining what life was like for many Black men and women before the Civil Rights decade found its footing and changed the course of the greatest country of the 20th century.
Are you following Black Nerd Problems on Twitter, Facebook, Tumblr or Google+?