The James Wan-directed Furious 7 is all that you can ask for in an action flick that's hyped up on heavy doses of loud engines, stunning scenery and  explosions – and then some. The seventh installment of what's become the most popular (non-superhero) action series this century is easily the best one yet.
When Vin Diesel made an early prediction that Furious 7 would win "Best Picture" at the 2016 Academy Awards, anyone with half an understanding of how the movie industry works knows he couldn't have been serious. Right? [insert: side-eye]
After seeing Furious 7, I kind of wish it wasn't such an outlandish idea. I don't actually want it to win "Best Picture," but I do feel it's deserving of some kind of recognition (besides a historic run at the box office).
Before going into what makes this film so enjoyable, let's take a step back and acknowledge something first. This is an action movie that comes with a relative set of expectations. If you're looking for some kind of mind-bending twist or an exposé on the human psyche, you should go back and watch Birdman again. It's great, trust me.
Furious 7 takes all of the best attributes from the past films and magnifies them. For those that love the cars and seeing what new things they can do, there's plenty. For those that appreciate the most recent direction of the series, focusing on a loyal group of daredevils that can defy the basic laws of physics, you'll also be more than satisfied. It all gets better.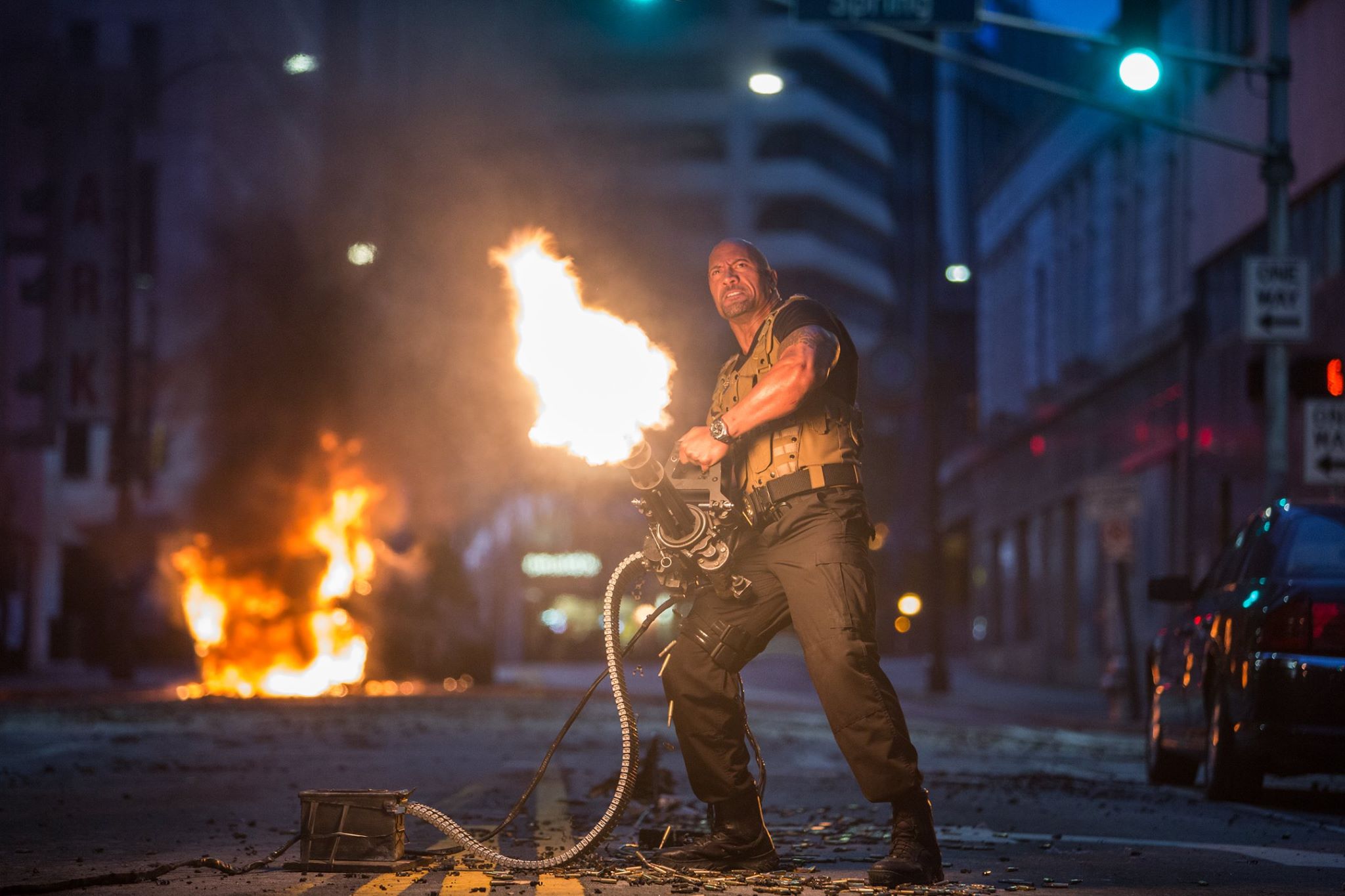 The motivation of the plot was well-established in the post-credits scene of Furious 6, when it was revealed Deckard Shaw (Jason Statham), a highly trained assassin, is responsible for the death of Han Seoul-oh in The Fast and Furious: Tokyo Drift and is on a revenge mission for the hospitalization of his younger brother, Owen. After making things very personal, Dominic Toretto and crew decide that they need to take care of Deckard before he gets to them first.
[Note: Whoever thought it was a good idea to put "The Transporter" in the best movie series about cars ever made needs a pay raise and a promotion for thinking up what should've been a no-brainer.]
As a fan of team-up flicks, I enjoyed seeing everyone get their moments to shine and show how they've grown since we first met them years ago. At this point, the cast can play these roles in their sleep. And it shows. You genuinely believe that they're all friends as a result of their chemistry. But there was one thought constantly ticking in the back of my mind while I watched Furious 7.
The death of Paul Walker, who portrays Brian O'Conner, was something many were concerned about in regards to how it would affect the film. Given that he passed before the movie was finished filming, I was specifically looking to see how they'd manage to make it work around his partial absence. I have to say, I imagine that anyone who was unaware of Walker's premature passing wouldn't even know it happened. As for his heartwarming tribute, they'll probably just view it as a part of the plot. But for myself, there was no room left to be satisfied.
[Note: Coincidentally, whenever I think about this, I find a bowl of freshly cut onions in my lap.]
The only problems that I came across was the inclusion of Kurt Russel's "Mr. Nobody" character, which we were probably supposed to care about, but couldn't. And Iggy Azalea. For why?
The film did well by bringing the plot to a point of conclusion while also leaving room for plenty of sequels. The cast did well and the production crew deserves a standing ovation for their ability to keep things rolling after the unexpected, tragic loss of one of their leading actors.
Grade: A
[Final Note: There's an appearance of a hospital named Sacred Heart. I need someone to realize this and place the theme songs to *Scrubs*, my favorite television show *ever* into a Furious 7 clip somehow.]