You might have seen the trailer for Game Night and expected a Hollywood throwaway, the type of comedy cashing in on its big-name cast without much effort given to its script (you can usually recognize them by their significant second-week drop at the box office). You would be wrong though as Game Night has both star power and laughs, and is a damn entertaining that deserves the credit it earned. While Game Night is, in many ways, typical — the type where you can predict each and every scene as soon as it starts — it still slaps you upside the head with how comical it turns out. And let's be real, not every comedy needs to be innovative comedy genius or have a flawless script. It just needs to make you laugh, and that's where Game Night is most aware.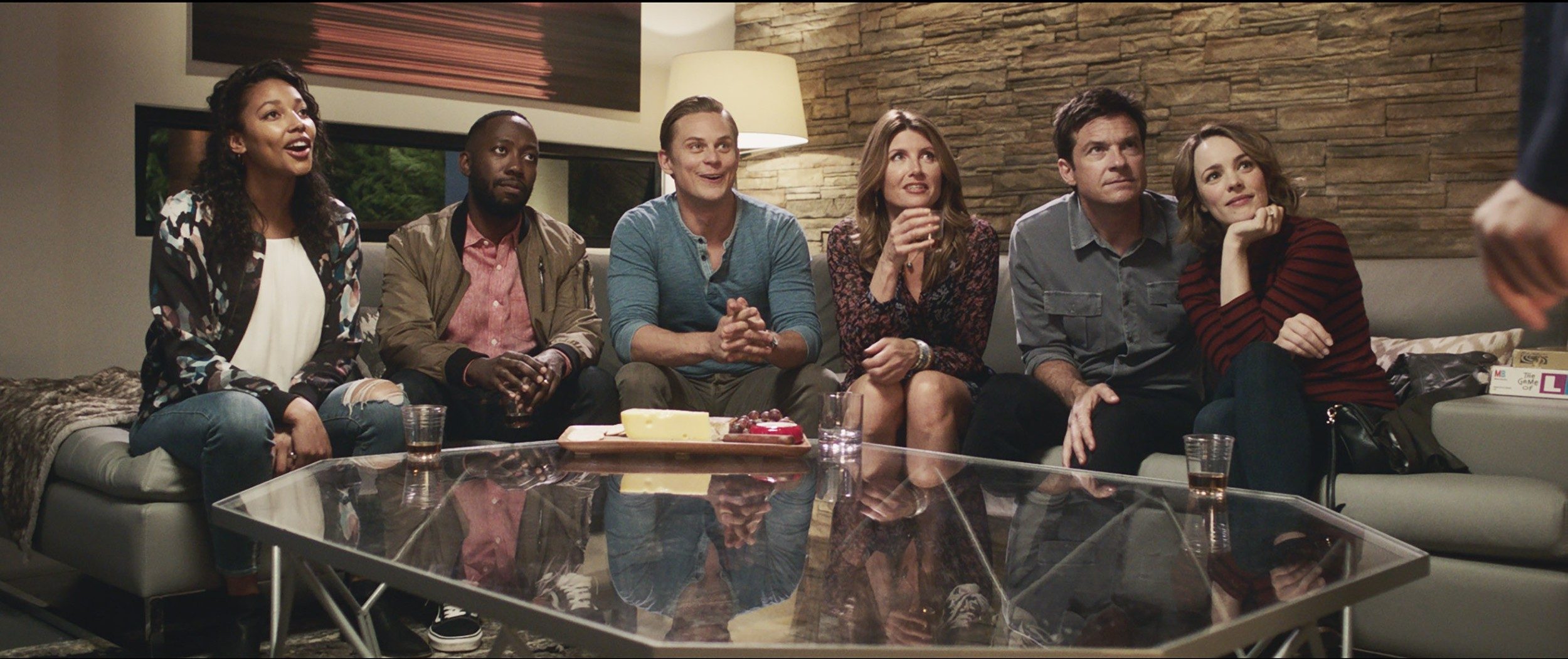 The first act of Game Night is the movie at its funniest, its laughs coming from an Office Christmas Party meets Workaholics meets Horrible Bosses kind of place. (Yeah, I know, Jason Bateman is in like all of them.) The group of friends, led by Max and Annie, plans to participate in the new, advanced, hyper-realistic who-done-it murder mystery. Things go sideways quickly and the crew is forced to clap at real ass gangstas. They have to rob murderers, hack law enforcement officials, and crush all opponents in Charades and Taboo.
Max and Annie — played by everyone's favorite shook white boy in corporate roles, Jason Bateman, and the always charming Rachel McAdams — are your average overly competitive couple who host a weekly game night for their homies. Here's where we find out what each friend is about.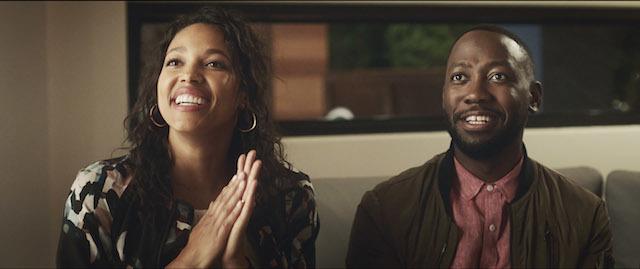 You have your Black friends, Kevin, played by Lamorne Morris aka True Value Jay Pharoah aka New Girl's diversity quota, and Michelle, the relatively unknown Kylie Bunbury — unknown unless you're familiar with her work on FOX's Pitch. These two are your middle school sweethearts who really are about that unconditional love life. They're pretty cool the entire movie, but really find their funny groove when Kevin finds out Michelle slept with a celebrity while on a Ross n' Rachel break.
Then you have the lovable idiot, Ryan, played by Billy Magnussen. He can't seem to stop bringing a new "woo girl", Instagram model, basic brunch woman to game night each week. Ryan, being the clever minx that he is, decides to hit the crew with a surprise move and invite an intelligent woman who may not be English, but definitely has an accent. Okay, no more sugarcoating — Ryan is a dumbass jock who gets excited by the idea that millionaire fight clubs might be a real thing and couldn't tell the difference between a rock and a chocolate chip. He's also perfect for this movie.
Our final main character is Brooks, Max's older brother. He turns this happy-go-lucky movie about a skim milk, cul d' sac-home-hosted game night into a blood splattering, swashbuckle comedy that features a wild ride of accidental gunshot wounds, car chases, and impromptu stitching sessions. It is full of knee slappingly funny moments of white women impersonating gangsters and glass tables acting really fucking weird. Lowkey scene stealer sidebar: my boy Jesse Plemons crushes every second of his limited screen time. Be on the lookout for his performance.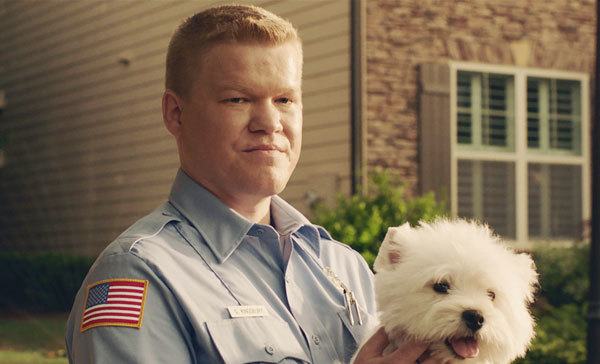 As cookie cutter as the trailers for Game Night seemed, the movie did a good job of bringing some enjoyable twists and unexpected turns. Much of the acting was bland, but the comedic moments throughout this kidnap filled caper helped to keep the audience engaged and entertained. Laugh out loud moments make you forget that the script leaves a lot to be desired, but I don't come to movies like this for an excellent script, I come to have a good time and Game Night will help you with that.
Are you following Black Nerd Problems on Twitter, Facebook,Instagram, Tumblr, YouTube or Google+?