The Last Word – yours, not mine.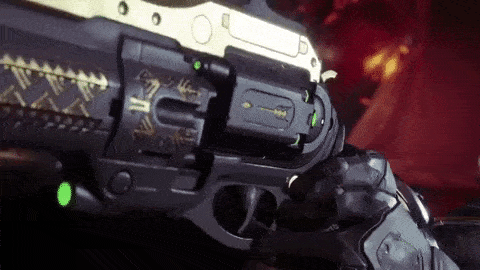 Sheeeeeiiiiiittttt. Yes guardians, we been known the Last Word was coming back with The Draw exotic quest. But you know what they say about pictures and the 1K words doe, right? Where my Destiny 1 faithful at, either getting aroused or fucking traumatized seeing that original whip reload in action? Starting on January 29th, LAST WORD BAAAAAAACK. The prettiest, most storied gun in the muthafuckin' game is coming back. I remember back in D1, my boy's first exotic was the Last Word and I was jealous AF. He got that shit at the end of a low-level strike, yo. Like, bruh didn't even sweat and he got the fuckin' heirloom to end all heirlooms. My first exotic was Icebreaker and because we played more Player vs Environment (PVE) I was actually the winner in that particular lucky bastard sweepstakes. But I digress.
I've been saying this whole run that I'm most excited about the lore being expanded in connection to the Last Word. Namely, Shin Malphur, The renegade guardian, aka The man with the Golden Gun aka THE GREATEST HUNTER TO EVER FUCKING HUNTER. We know your boy don't really fuck with The City anymore. We know he out there hunting down The Shadows Of Yor, trying to make sure their Darkness doesn't spread any further. I need more about why this muthafucka is the most feared lightbearer in a fight across the galaxy. But…
…gotdamn, this gameplay look inspiring as fuck though, right? Your boy out here shooting gotdamn grenade launcher shots out of the fuckin' air? I GOT YOUR PROXIMITY DETONATION RIGHT HERE GUARDIAN. Dude out here fanning the flames like the Eastwood from The Man With No Name Trilogy, that's if your boy ain't doing the Hunter dodge which seems to work perfectly with this hand cannon (everybody wanna be Hunter, but don't nobody wanna be a Hunter, nahmean).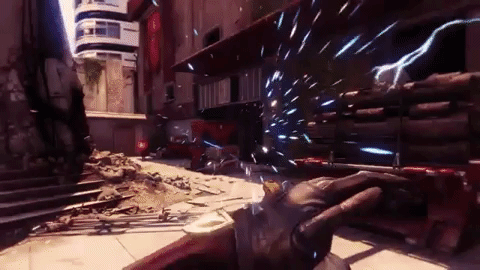 We shootin' from the hip cuz that's the only shootin' the Last Word knows. Yes, the skill ceiling for the Unbroken title bastards in Destiny's crucible is super fucking high, but bruh, how can you not love this invitation to the gunslinger life? Shit is marvelous. That don't make you want to like six shots at a shotgunner in the crucible. I'll be there, waiting with my enhanced hand cannon gauntlets ready. Lord Shaxx got my marker.
And I thought we was done, I really thought we was done. That tease at the end my guardian?!?! Every Hero needs a villain? So confirmation that Thorn coming back too? Shoot you three times, then duck around the corner and wait for the darkness to take you, Thorn? Weapons of Woe, the Sword Logic doesn't discriminate about your archetype of weapon, Thorn? Fuck, man. As a Hunter-main, I legit got anxiety watching that guardian get shot in head in the middle of the Marksman's Dodge (the irony of that is not lost on me).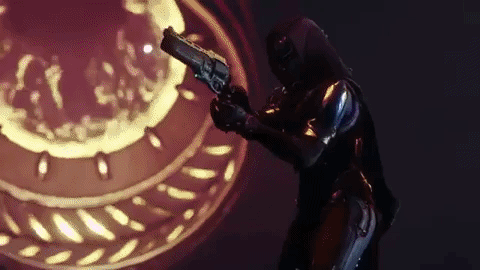 Here's what I know, if you a hand cannon lightbearer like myself, then its about to be really good time in
Destiny 2
, now and in the Joker's Wild DLC. It's like Friday, yo: The Traveler, he put these weapons here, for all of us. They from the Earth (Cosmodrome).
Want to get Black Nerd Problems updates sent directly to you? Sign up here!
Follow us on Twitter, Facebook,Instagram, Tumblr, YouTube and Google+.