Kevin Smith — Bast bless his nerdy soul — has been tapped to write the Golden Rage of Hollywood, a soon-to-be savage tale of bloodshed in Tinseltown. Initial details are scarce; so we don't know if this is going to be a straight up '#MeToo' inspired book of revenge, or a Luke Cage-meets-Boba Fett Hero-for-Hire / Bounty Hunter type deal. Either way, watching Hit-Girl demolish the lives of the sleazy Los Angeles elite is bound to be a satisfying read.
I just finished my final #HitGirl comic book script for the 4 issue mini-series I'm doing for @mrmarkmillar! Had a blast writing it! After the @JeffLemire story set in Canada, I get to take Hit-Girl to Tinsel Town in a story I'm calling HIT-GIRL: THE GOLDEN RAGE OF HOLLYWOOD! pic.twitter.com/NuGntMJxSU

— KevinSmith (@ThatKevinSmith) May 26, 2018
Anyone with half a brain, a sliver of morality, or scant knowledge of the current landscape of Hollywood understands that this type of story is hot right now. Sexual predators are outed everyday, B, and I can't wait to see if Kevin Smith plans on taking the 'ripped-from-the-headlines' approach to this work. Sure, it'd be cool to see Mindy McCready massacre some fictional assholes. It would also be gloriously satisfying to open that first page and see Hit-Girl with the most satisfying smirk possible, having planted a katana through the eye and out the back of Harvey Weinstein's head. Now, I'm not trying to insinuate real-world physical violence against these grade-A scumbags, but watching a tween Britney Spears with Arya Stark training beat Kevin Spacey to death with a box DVD set of House of Cards would be amazing. Hit-Girl strapping in Louis C.K. like fuckin Blanka in the Street Fighter movie to force him to watch weeks worth of uninterrupted stand-up by female comedians until his eyes start to bleed and he starves to death, would be something I'm interested in. We'll have to wait to see.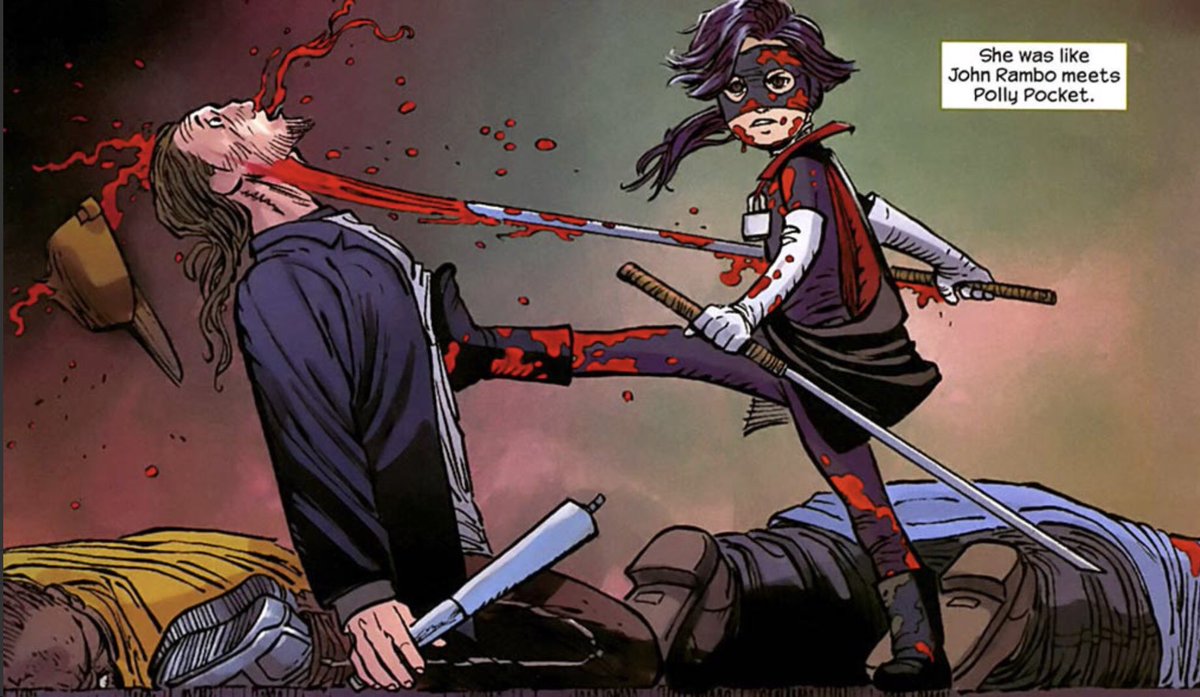 *Update*
According to Kevin Smith, "First off, despite what Mark Millar said, my Hit-Girl arc is not about Hollywood predators — it's about the making of a Hit-Girl movie," Smith wrote. "There are no jokes about the #MeToo movement (obviously) or even references to real-world horror stories."
So I guess we won't get the 'ripped-from-the-headlines' approach that I've been salivating at. Luckily, Mark Millar is a pretty honest guy. If he says Hit-Girl is going to fade some shameful Hollywood assailants, I have full faith that she will be on a gore-filled tear as this story about her movie being made unfolds. Writer Kevin Smith and artist Pernille Ørum four-part Hit-Girl run kicks off with issue #13 in January 2019.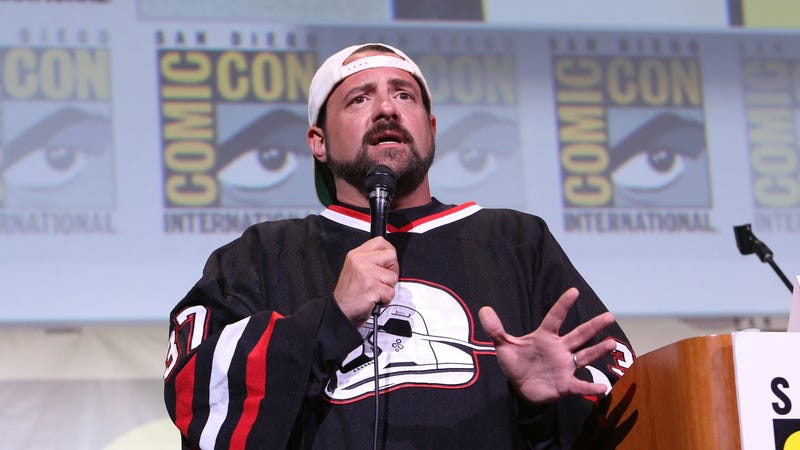 Want to get Black Nerd Problems updates sent directly to you? Sign up here!
---
Follow us on Twitter, Facebook,Instagram, Tumblr, YouTube and Google+?