Season 2/Episode 7/HBO
*We got more spoilers than you got "woot, woots."*
This episode went fast, so I gotta break this shit up… here we go.
Clutch:
Molly. Stay. Ready. She gotta be the trillest bestie in the world. Fuck a license to practice. Fuck a bar association. Molly will risk it all with a dozen eggs in a water gun –BLLLLLLLAAAAAAAAAAAAAAAAAAATTTTTT! She's a real friend. She a beat ass, ask questions later type of friend. Issa tho? Her judgement card stay in her right hand at all times. Malibu. Molly tryna tell Issa what's going down with Dro and all Issa can do is brand her with a scarlet letter. You ain't perfect, Issa.
Speaking of imperfections…. Why in the hell did it take this long for Issa to realize what Principal Oil Slick been putting down? She could see that shit, she just didn't care. Now little home boy is on the bus and you spittin' the We Got Ya'll offerings to him and he's been told your sessions are full. Yeah. Principal Oil Slick building walls in that school and you gotta get hit with a brick before your notice. Wake all the way the Black fuck up, Issa. You knew. Swear I want someone to forreal ass call you out on ignoring and denying his prejudice bull Game of Thrones style.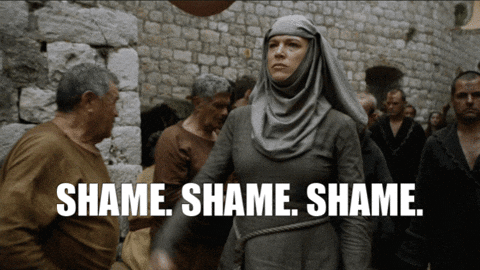 Defining Relationships:
Lawrence at work finding himself in a place of defining his ship with his colleague that called "woot, woot" out on it's app ass. Mama doing real well getting in where she fit in. Woot, woot!. Molly and Lil' Rel's character are driving through Chicago discussing Molly working up to that raise and him sliding into her life. She ain't block him right away. Looks like she's tucking that away for safe keeps. We know when Molly's blocking. That ain't a block. Issa trying to get back into good graces with Frieda and finally admitting that she wasn't focused on those kiddos like she needed to be.
Pre-Party Shenanigans:
When Molly gets back in town, she's sharing her new Garrett's recipe from Lil' Rel while she and Dro gab it up about Derek's upcoming birthday part. Then he hits her that his wife Candace will be there. Shit gets mad awkward ad quick, as it should. Dro tries to hit her with the "ain't nothing changed" shit and I swear dude is a snake. This ship ain't shit. I'm so uneasy, I keep yelling at Molly through the screen, rocking back and forth like Miss Sophia, "Don't do it, Molly. Don't do it."
Texts start coming in from Tiffany. Good for her to give Issa some kind of a heads up that Lawrence is coming to the party. He and Derek are boys, so you had to know that was a possibility, Issa. She stay with tunnel vision, tho. Issa swear everything is about her. Issa mad AF when she find out Lawrence blocked that ass. I mean, again Issa… you ain't see this coming? You cheated on him. Who wants to relive all that shit or see you in your heauxtation everyday? Blocked.
Next Day Drama:
Molly is sitting in the whitest, most Milk of Magnesia looking ass meeting in the world. She running that shit, too. Every time them good ole boys start looking for a way out of discussing this raise, she coming with receipt after receipt after receipt.
They still ain't tryna hear it, tho.
Issa at the school trying to make it right about the Latinx kiddos at the school. Principal Oil Slick pretty much throwing her own words that she used with Frieda in her face. POS got every nasty ass come back. Swear, dude is that one uncle at the table with his eyes on everything but the mac and cheese when his nieces come in town. He gives not a single fuck. Not one.
Lawrence and his colleague chatting in the stairwell when he mentions the dinner party and homegirl invites herself. They were supposed to chill and she's about to make sure those plans ain't thwarted. Mama invited herself KNOWING the ex was gonna be there. I see you. Be a woman about yo shit. She ain't playing and Lawrence ain't really ready for that.
Daniel calls Issa to apologize for that facial and Issa is still very much in her feelings. This conversation goes back and forth and sideways. It's a mad roller coaster of bull shit, yo.
Daniel: I'm so sorry.
Issa: You insane. I'm embarrassed. You know I don't know wtf I'm doing.
Daniel: Come on, boo.
Issa: We be a mess.
Daniel: Yeah, we even. You threw me under the bus after we first fucked so now…. you know, we good.
Issa: Good? Good?
Issa big mad, but she could probably tone that shit down a few notches. Let's just call it all fucked up.
Party Time:
Tiffany got this shit laid the fuck out. Cuban cigars and all. Kelli fine as hell and got her boo thang rockin' the hell out of a Forever XXI jacket cause she just that dope. [Get you a Kelli].
Candace comes through with Dro and tries to give Molly a hug. Shit was as awkward as Issa tryna instigate her heauxtation.
Issa get there and stay judging Molly. Her brother clean picked up on that shit, too, When Lawrence pops up with coworker boo dressed in matching denim, I knew this shit show was on and poppin'. Drinks are pouring, conversation should be flowing but Molly keep gettin' blocked by Dro. The end of the table conversation is awkward af when folks start getting in Lawrence's business. Issa mad messy during Tiffany's toast and shit and cute, boo.
Oh. Shit.
Issa outside and Lawrence follows. This the argument we all been waiting on. Lawrence big mad and asking her who she been with while they were together. She calls him out about Tasha. Lawrence basically calls her Daniel's jump off. Then she pulls the left hook…
Issa: Oh yeah? What about Woot, Woot? I ain't got no woot, woots on my phone?
Lawrence:

Flag on the play. Both of these cats is mad out of pocket, mad disrespectful, straight up nasty.
Back inside it's cake before cake. Damn, Molly girl. Dro lying girl. Why would he keep interrupting you then tear you up in the bathroom. I'm here to tell you he ain't shit. He lying. Either he is cheating and this open marriage shit is bull or there's a "no fuckin' ya bffs" clause. Dude had you wait. Asked you to be three steps behind him and shit. Best thing about this? Issa. Issa finally didn't jump on Molly's case and judge her. She did what a real one is supposed to do. Fix ya girl's hair, straighten her up, let her know you love her. Regardless. Bigups to Issa holding her tongue…
S/O to Molly for snatching Issa's tag and not letting her return a pit stained dress.
After The Party…:
Molly has that conversation with mama that was looong overdue. Mama breaks that cheating shit down to her. She stayed because the good outweighed the bad. He loved her way more than he hurt her. That shit ain't as simple as it sounds, but it's real.
Lawrence grabs those drinks with ColleagueBae and them lips lock. Body language been there, so we knew it was coming.
Molly let's Dro know she's done. Forreal this time.
Issa gets home and straight up loses her shit. Rent is going up. That damn ceiling still look a mess from the fire. She's had it. Issa goes straight up Angela Bassett circa Waiting to Exhale on her own shit. She tossing Ikea bookcases, flipping tables… alladat.
I guess we'll see who helps her clean up in the finale, cause that shit gone be the realest in the morning.
FYI: Insecure's season finale airs Sunday September 10 on HBO, but at 11PM. It's a 45 minute episode and we'll be rocking with you with the livetweet. So, don't worry, we'll all be sippin' on double shot Mochas on Monday together. Solidarity.
Are you following Black Nerd Problems on Twitter, Facebook, Tumblr or Google+?