There's something satisfying about listening to a hip-hop track and hearing the artist reference a pillar of nerd culture. Be it a video game, comic book, novel, or anime, if you happen to be a nerd and catch that reference, you feel seen as fuck. These unexpected easter eggs may not happen often depending on the artist as not all hip-hop artists are immersed in the nerd spectrum, however there are artists (musicians, if you nasty) that are nerds and gamers first, who just happen to rap and sing as well. These are artists who were born in the geek culture, molded by the cosplay. It may sound like fan fiction, but I assure you, Columbia Records snapped it into reality as an imprint named Lost Rings.
Lost Rings is a collective of gamers (as well as cosplayers) who create music and original content for and about gaming culture. See *puts Nicky Fury patch and voice on* There was an idea, to bring together a group of remarkable geeky women of color, to see if they could become something more. So when we needed them, they could deliver the nerd shit, that the mainstream never could. Yall don't hear me, I said its a collective of WOC gamers giving you that work on the controllers (for consoles) and on the controller (for DJs). What a time to be alive, yall. Much in the fashion of Marvel and DC comics having their Big Three, it's only fitting that we meet the Big Three of Lost Rings.
---
BunnyMightGameU
"That's right, got that trap life and that hack life"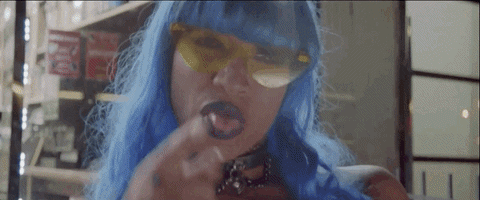 BunnyMightGameU
(Gotta 'A Tribe Called Quest' it and say the whole thing) is as aggressive with her music as she is in gaming in
Overwatch
or
Street Fighter
, which means only one thing: she on that that
NBA Jam
breakaway with the bars. BunnyMightGameU is gang-gang'd in with this geek shit, having reviewed toys for Midtown Comics and conducting gaming interviews at New York City Comic Con. The first track from BunnmightGameU is titled '
Game U
', and I'm listening to the track and watching the snipper from her video like, "Yeah she talking about expensive wifi, here for tha– IS THAT PRINCE ROBOT FROM F'N SAGA IN HER VIDEO?!" Yes, indeed it was and is Prince Robot Cosplay. I'm sold. I'm fucking sold. I'm not even a heavy gamer and I'm able to enjoy the song, and when you got Prince Robot up in the video for the cherry on top?! Yusssss!
---
BlackKrystel
"Singing, 'I can't be beat' but you're no Master Chief"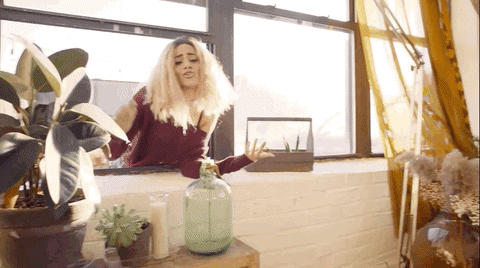 BlackKrystel
is in that hard geek life as well, that needle-and-thread-at-2am cosplay work, that Lois Lane/Ben Urich reporting for the gaming community grind. When not repping the gaming and cosplaying gang, BlackKrystel is out here doing e-sports commentary for ESPN. Oh, she can also sing your fucking face off. No big deal… but it actually is. On '
Party Up
,' BlackKrystel is out here swiping right trying to ready a player 2 who understands just how deep she's in this geek life. Beyoncé is out here trying to upgrade you, BlackKrystel is just trying to find someone to (Mario) Party Up with.
---
Sunzi
"I'm the Hokage, call me Tsunade"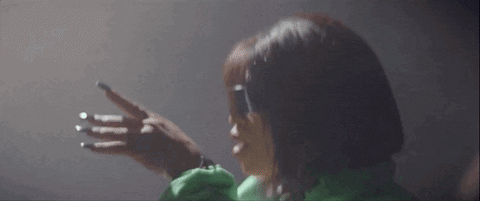 Sunzi
is out here gaming since she was in diapers, reading manga and comic books instead of Dr. Seuss. Recognize real, Sunzi stepped into the world ready for all aspects of the nerd spectrum. Navigating it as a Black woman too? Sheeeit,
*Pusha T voice*
if you know, you know
. When not out here riding through
World of Warcraft,
you can find Sunzi hosting Quirktastic's
Geek and Chill
podcast. Now, let's get to her song
Joystick
'cause
*fist over mouth*
this that shit you want in the background when you got 5 stars on you. This right here feels
Grand Theft Auto
gritty. You understand me? This "I'm in Gotham City up to no good and hoping The Bat don't get me" music. Sunzi got her head out the car on the West Side Highway in the video on some Joker shit, plus people gaming in the back, too? Nuff said. Nuff said right then and there. You gotta love it.
---
That's the Lost Rings big three. The trifecta out here giving you for-us-by-us lyrics built only for Cuban Linx gamers, geeks, and nerds. Checking out BunnyMightGameU, BlackKrystel, and Sunzi through their music and Instagrams, and support these women out here doing it for the culture that we all rep till the Game Over drops.
Want to get Black Nerd Problems updates sent directly to you? Sign up here!
Follow us on Twitter, Facebook and Instagram