Writer: Emma Beeby / Artist: Ariela Kristantina / Dark Horse Comics
Branded as "the untold story of the original femme fatale," Dark Horse's new series Mata Hari features a cover befitting its tagline, a woman luring you in seductively, a dagger peeking from her left hand. The series sets out on an ambitious task, telling the 100-year old true story of the cunning spy who was claimed to be born a princess, only to be killed by a French firing squad in 1917. The five-part miniseries is made as Mata Hari's memoir before her death, a personal tale that mixes seduction, loss, spy craft, and ultimately mystery. It's also the type of title you might only trust to a woman, as writer Emma Beeby and artist Ariela Kristantina lead a tale deserving nuance in its sexuality and emotion.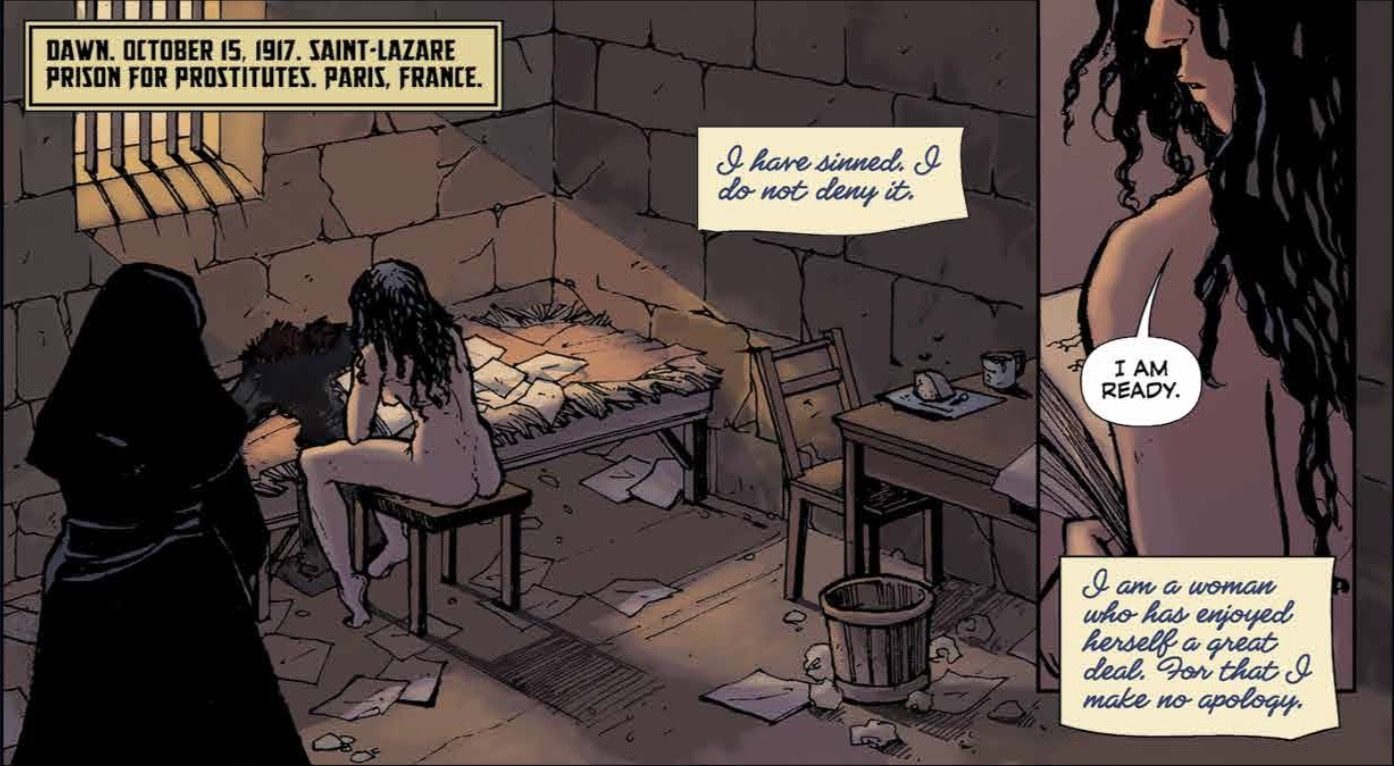 Beeby researched the life of Mata Hari which takes places in multiple forms over the years, and the story evolves over time, as they tend to do. The multiple and conflicting depictions of her life leave the ultimate question that Beeby summarizes: "Did she deserve her fate? Did she have it coming for daring to live as she did? Was she innocent or guilty? Was she the survivor or was she the predator?" This depiction hopefully paints a beautiful picture that lets us decide for ourselves, a retelling of a known persona in the vain I, Tonya that fills in some gaps, leaves others open, and takes creative license to make the story one that resonates with readers.
The pacing is made smoother by the overlay of narration from Mata Hari writing her prison memoir juxtaposed with the prosecuting attorney warning the jury — and us readers — of her cunning. If he is to be believed she is not to be trusted, and much of what we're seeing from her is the performance of a master manipulator who maintained her lies until her death. If she is honest, however — even only in parts — her death is a tragedy that will tug our hearts. The most likely case scenario is that we're left puzzling between the two, separating the cynical reader from the optimistic.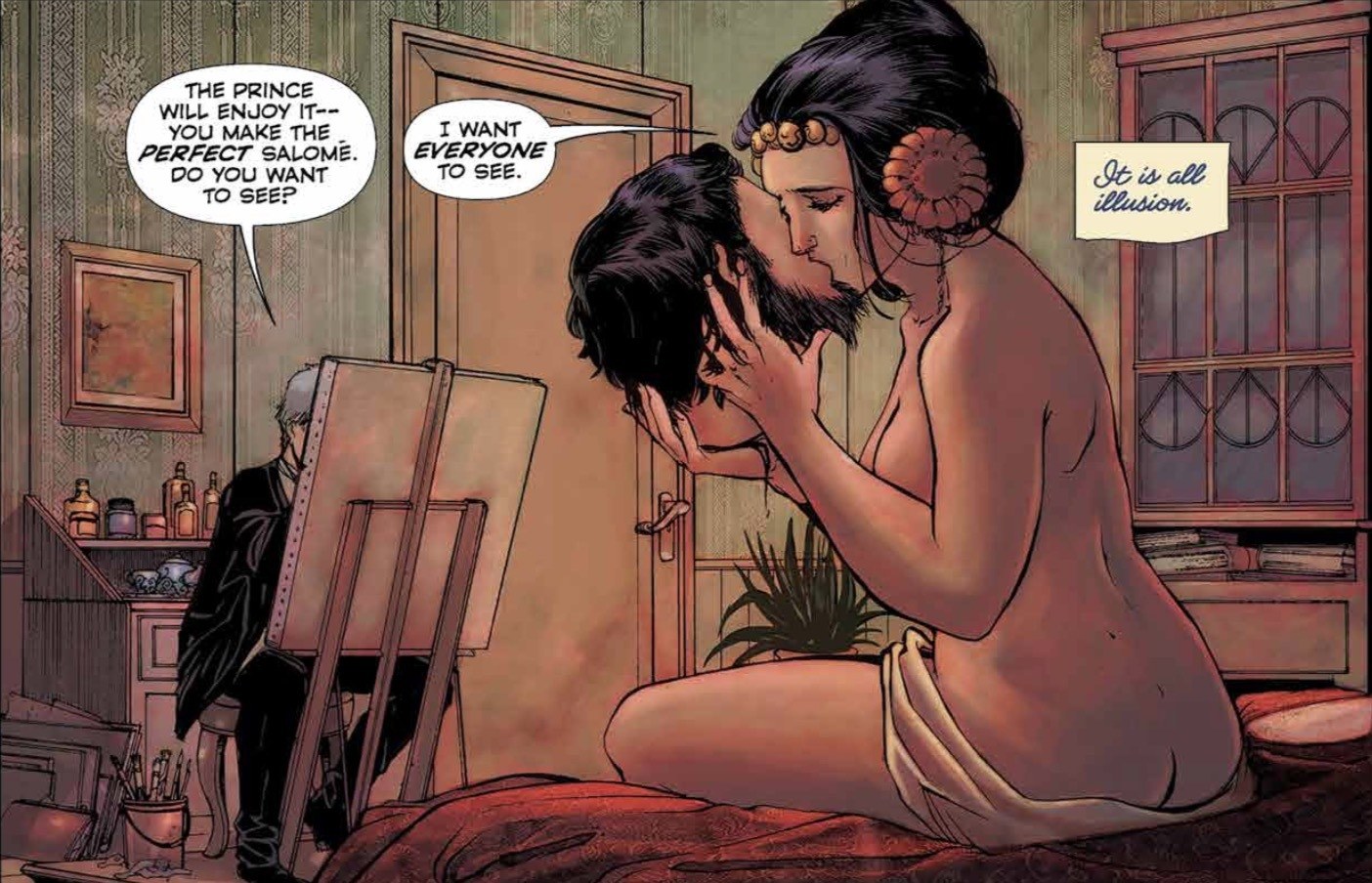 Artistically, Mata Hari does well in keeping the story readable despite its constant travels through time. We flashback often and sporadically, going further and further back until you begin to loose grounding of which timeline the story lives most. Still, you're able to keep track well enough, and the consistent theme of her prison cell confession keeps us grounded in our search for signs of her guilt as a spy deserving of death, or whether she is an innocent woman condemned only for her pride and sexuality.
Overall, Mata Hari is set to be an emotional history a controversial figure, compelling to both history nerds, comic readers, and the overlap in the Venn diagram. Issue #1 is a strong start and has us hooked on what's to come next.
8.5 out of 10
Are you following Black Nerd Problems on Twitter, Facebook,Instagram, Tumblr, YouTube and Google+?