So, last week I spontaneously hopped on a bus to MAGfest (the Music and Gaming Festival) 2018 in National Harbor, Maryland. Before I go into detail, let me say this: WOW. This event is truly special, yet it went right under my nose for my entire convention career. Boy, am I glad I opened my eyes to Magfest.
*Disclaimer to those who have never attended the Music and Gaming Festival: you will be exhausted, you might not have time to eat, you definitely won't have time to sleep, but it's okay, because you're going to love every second of it. No regrets.
If you call it a "con", you'll be corrected immediately. Magfest has all the essentials of your basic convention; a dealer's room/artist alley, panels, cosplay, etc. The difference is most definitely the vibe. That might sound spacey, but I'm serious… it's the vibe. All festival attendees are in party mode. One of my favorite things about this event, is that you don't necessarily need a schedule to enjoy the features of the weekend.
Every night I found myself wandering the convention halls, following the sound of music to a random pop-up party at the end of an empty hall that no one would seem to check otherwise. Don't like the music the DJ is spinning? Conveniently, there's another pop-up party 500 feet to the left underneath the stairs. Music and dancing everywhere, just how I like it.
Magfest is literally a 24-hour event, so nothing ever stops, which is the reason why I'm on double espresso shot #2 as I write this. Aside from clubbing with fellow geeks, I found myself taking full advantage of Magfest's 24-hour arcade… O.M.G. Sound Voltex, Dance Dance Revolution (and variants), a plethora of pinball machines (I spent most of my time behind the Guardians of the Galaxy machine), Pac-man, Marvel vs. Capcom (and others), yadda yadda yadda. Over 200 standalone arcade games and an entire hall dedicated to crazy inventive indie games and another hall dedicated to every single game console in existence. All unlimited freeplay with an admission pass. So, yeah, you could stay here for a while.
*Tip: You'll have more room for back-to-back gaming when attendance is light after 2-3am. Trust me, you won't be sleeping anyway.
I only saw one panel this past weekend, "Black Women & Gaming" by some of my favorite cosplayers Vega, Gwen, and CJ. This panel was the right choice to start my day with some truth and realness from people who stand in the same community as a lot of us. Super relatable, big thanks to everyone who attended for being the backbone of what it feels like to be a black nerd facing our representation in our own fandoms. Definitely a great addition to the festival lineup. Just wish we had more than that hour time slot.
Magfest hosts a film festival within the festival- Magfest's Games on Film. A collection of video game movies of different genres and from different backgrounds. At this event, viewer's lives were changed as they were guided to gaze upon the cheese ball, cringe encrusted excuse for a "Super Mario Bros." movie, released in 1993. I'm so scarred, now I can't stop watching clips. It's disappointing how entertained I am by this movie on the real. Thank you, Magfest.
On a different note, Magfest's Games on Film featured an hour-long documentary called "The Lost Arcade". It tells the honorable story of New York City's legendary Chinatown Fair. As a regular around Chinatown and a regular to Chinatown Fair, I was too excited to see this being screened at one of the biggest gaming events, somewhat far from home. If you haven't been to Chinatown Fair, it's definitely worth the trip, if not to game, then just to pay respects to the old hub. Watch "The Lost Arcade" before your next trip to Chinatown in New York City.

To say the least, I really enjoyed Magfest. The features, events, and guests of the weekend covered so many niches under the same umbrella of loving video game culture. I would like to personally thank the Magfest coordinator who booked The Game Brass- a five-piece group of band geeks and The Triforce Quartet- a three-piece group of geek-oriented string players to play mini-concerts in and around the convention. I stayed to watch the string quartet perform their set in the (legendary) gazebo; the acoustics of the Gaylord atrium were the icing on top to this group's beautiful musicianship and great taste in game composition. I stumbled upon the Game Brass when wandering the convention halls looking for the next move. Now, I've heard the Final Fantasy VI compositions many times before, but never as sweet as when performed by actual brass musicians. Both groups are phenomenal and gained one new fan at this year's Magfest.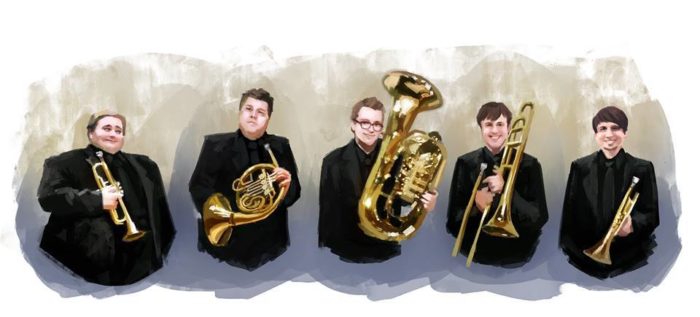 Magfest was straight up awesome. I repeat: you will be exhausted, you might not have time to eat, you definitely won't have time to sleep, but it's okay because you're going to love every second of it. No regrets.
Are you following Black Nerd Problems on Twitter, Facebook,Instagram, Tumblr, YouTube or Google+?