Season: 4 / Episode: 19
I gotta say, after the intense-ass, no holds-barred fight with Overhaul and dem, I felt like I was ready to dive rack back into the next big conflict with some other students taking the stage. Thank the quirks MHA knows what's best for me and kept me in this well-balanced diet. Because I'm really digging this Festival arc with the stakes being completely different and the students having some fun with it too. Which doesn't mean there isn't a ton of shit happening. The episode starts with Gentle, our newest villain who ain't really new. My dude been putting in work this whole time, reprimanding folks that tear the tags off of mattresses and shit. But he ain't been getting any shine because Stain and League of Villains out here doing big bombastic shit for the gram. La Brava, his obsessed assistant, videographer, sidekick? Whatever the hell is mad he ain't getting his due even though they keep uploading his videos. But that shit bout to change cuz he planning on doing some mustache twirling dastardly shit at the Festival.
Speaking of which, Class 1-A decided a concert would be the best idea for them to put on for the Festival. Everyone deferring to Jiro since she got the best musical ear in the land. They doling out roles and they need a drummer. Why oh why oh why had it not occurred to me that Bakugo would be a drummer?!?! CAN WE GIVE THE DRUMMER SOME?!?! Between this and the movie (my review dropping this week as well), Bakugo starting to creep back into my Best Boy rankings. I love this explosive pissed off once in a generation talent man. But the raw shit? When they ask dude to be the drummer, he start talkin' about how this is just a farce to appease the other classes. Campus streets been talkin' about how Class 1-A is responsible for all the wild shit going down and Bakugo don't appreciate it. So, he's like, nah, fuck trying to make them happy, I'm going to be the drummer cuz we gonna bludgeon these folks with the beats and bars. Bakugo, ladies, gentlemen and non-binary peoples. South Carolina primary coming up and if I lived in Clemson, I'd be writing him in on my ballot.
I gotta say, the Festival and Gentle story lines about to converge is pretty damn dope. Because we watching the students have so much fun and we don't even know what Gentle is even capable of, we don't know what this shit gonna look like. But your boy Gentle out here doing the countdown on his tea, talkin' about when this next cup finished we changing the world, starting at the hero academy.
We still in the planning phases on campus and they finding the best ways to use folks quirks for the music, dancing and quirks. They even got Aoyama becoming the disco ball, which is like in Secret Wars when Hickman had Johnny Storm be the sun in Doom's new world. The meta commentary on this too damn strong. Also, it's the realest shit of all these students thinking they can sing, but nah man, you gotta roll with Jiro on this. I love that they getting her out her comfort zone and letting her shine. Jiro out here like Adele with the long lobes.
Honestly, I'm just ready to see this dance troupe get it in. I know Ashido gonna have these folks right and starring in Missy videos in a month.
Last subplot going on is Midoriya trying to figure out how to use his power still. One for All is like an atomic bomb, and it's gonna take forever for him to master it. All Might takes your boy to the forest to start working on his styles and progression. Midoriya still only hitting 20% of his power and still putting himself in the fetal position afterward. He gotta develop some long-range tactics without that infinite health regen on his back.
And on cue, here comes Eri's first day at school. Right ahead of it getting attack. Maaaaaan, this festival gonna be spicy as hell.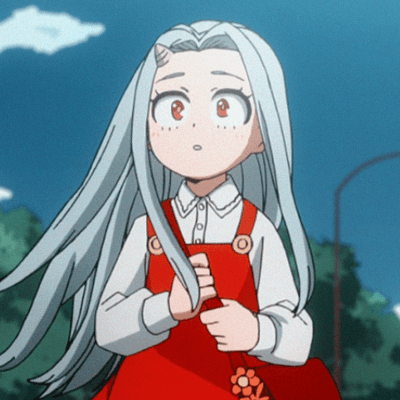 Watching My Hero Academia? Check out BNP's other reviews of the series here.
Want to get Black Nerd Problems updates sent directly to you? Sign up here!
Follow us on Twitter, Facebook and Instagram!