We need more things that Donald Trump can't ruin. It's just a simple fact of the life we have to lead right now. Fortunately, we have awesome stuff like Nutella, Android phones, every single thing about Serena Williams and now…Pacific Rim Uprising.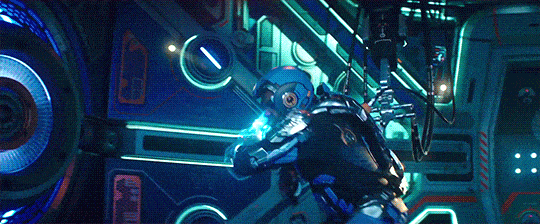 Without giving too much "plot" away while still featuring no less than ten explosions and employing a particularly awesome Tupac sample in the theme, the trailer manages to tell us just about everything we need to know.
– Kaiju monsters have returned from another dimension to kill us all.
– Jake Pentecost (John Boyega), son of late apocalypse canceling jaeger pilot Stacker Pentecost (Idris Elba), is unilaterally not here for that shit.
– Whoever came up with the weaponry for the new jaegers clearly binge watched G Gundam.
– Charlie Huunam's hip-hop abs have been replaced by Scott Eastwood's perfect face.
– John Boyega is in yet another sci-fi film wearing yet another signature jacket that I absolutely must own.
Pacific Rim Uprising makes landfall March 23, 2018. Until then, if anyone needs me, I'll on the floor, unconscious from sensory overload.
Are you following Black Nerd Problems on Twitter, Facebook, Tumblr or Google+?