WARNING: Moderate to MAJOR spoilers ahead.
If there's one thing Black folks are good at, it's making a way out of none. Give us some furniture, and we'll make a drum set. Tell us we're not allowed to read, we'll learn the bible word-for-word in secret. Tell Black and Latinx LGBTQ+ folks they can't live, and they'll find a way to thrive. Daring to thrive in a world hell bent on handing out heartbreak is a central theme of the hit FX Network show Pose, especially in its second season now airing on Netflix.
Created by writer Steven Canals and helmed by Ryan Murphy, Pose follows Blanca (Mj Rodriguez), a Dominican-American trans woman and in New York City and her friends in New as they navigate life, love, and damn near every "ism" and "phobia" under the sun. While season one introduced us to New York's ballroom circuit via Blanca and the formation of her House of Evangelista, season two reinforces how far Blanca's commitment to her House, her community, and most importantly, to herself.
Category is… Success!
Despite a devastating HIV diagnosis in season one and rampant transphobia – even within the gay community – Blanca never stops reaching for her dreams. After winning "Mother of the Year" in the season one finale, Blanca continues her winning streak in season two by opening her own nail salon. She even manages to outwit villainous businesswoman Frederica Norman (Patti LuPone) in her quest to crush Blanca's business. Blanca reinforces that same fire in her House of Evangelista children.
Blanca encourages Angel (Indya Moore) to pursue a modeling career. Seen as the most "passable" as biologically female, Angel has a unique opportunity to enter mainstream modeling, even as haters and drugs threaten her rise to the top. But a fresh relationship with budding entrepreneur and fellow Evangelista Lil' Papi (Angel Bismark Curiel) holds even more surprises in store for Angel.
Dancers Damon (Ryan Jamaal Swain) and Ricky (Dyllon Burnside) leave the ballroom scene gagging when they score auditions for Madonna's "Blonde Ambition" tour when her of her now-classic single, Vogue, reaches the top of the charts. But only time will tell if the feuding exes can take ballroom culture mainstream with the Material Girl herself.
Other characters display similar grit, but none more so than Candy (Angelica Ross). She's regularly shown as one of the show's most decisive and persistent characters. She's routinely ostracized by the popular ballroom crowd, including competition MC Pray Tell (Billy Porter), but forever undaunted. Like when the all-male ballroom council rebuffs her idea for a lip-syncing category. Candy just takes her trusty hammer and wrecks their brunch table. It's clear in season two that what Candy lacks in stature, she more than makes up for drive.
After she and BFF Lulu (Hailie Sahar) leave Elektra's (Dominique Jackson) House of Abundance (later House of Wintour) to start their own House of Ferocity, Candy discovers just how expensive it is being a House mother. Low on options, Candy returns to prostitution to pay the bills and support those that depend on her. This fateful decision leads to the show's most pivotal and heartbreaking moment so far: Candy's murder.
We Need to Talk About Candy
Stepping out of reviewer mode, this episode knocked the wind right out of me. As a fan of Pose, I watched the show faithfully each week last season. But after "Never Knew Love Like This Before," I couldn't bring myself to watch another episode for months. It wasn't out of protest or anything. Far from it. I was in mourning for a character who had felt so real.
Candy was young, vibrant, and full of life. In my opinion the show didn't give her nearly enough time to shine, much in the way Insecure gives short shrift to everyone's favorite bestie, Kelli (Natasha Rothwell). Killing Candy was beyond unnecessary and having her murdered by some John even worse. Candy deserved better. She had so much more life to live, more love to give, and dreams that were only starting to bear fruit.
And that's the point.
Whenever a Black trans person is murdered, their potential is snuffed out like flame on a candle. Riah Milton in Liberty Township, Ohio, Dominique "Rem'Mie" Fells of Philadelphia, Chynal Lindsey and Muhlaysia Booker in Dallas, and countless other Black trans women have been robbed of their lights in recent years. The intersectional nature of their identities – Black trans women – makes it easy for mainstream America to ignore their existence.
Racism and transphobia make it almost impossible to find steady work and too many are forced into prostitution as a last resort. According to the Human Rights Campaign, more than 25 trans and non-binary people, mostly Black, were murdered in 2019. But their names and faces rarely make the evening news.
I bawled my eyes out during a fantasy sequence as Candy makes her grand exit from the ballroom in a scene that can only be described as masterful. Truly. For a show that can be a little too campy, Pose really brought home the heartbreak of Candy's death. It's a pain felt by the friends and families of too many of our fallen trans sisters and brothers. With more light being shown on the issue, let's hope more of us are willing to take action to protect and honor the Candies on this side of the screen.
The HIV/AIDS Epidemic
Another focal point of Pose is the unrelenting HIV/AIDS epidemic that defined much of the 80s and 90s, with Blanca and Pray Tell each struggling against the disease in season two. But Pose does more than just highlight the physical toll of HIV/AIDS, choosing to also emphasize the emotional toll it takes on our leads. Blanca in particular has all but given up on the idea of finding true romantic love because of her diagnosis, despite secretly craving it.
Meanwhile, Pray Tell enters a new stage in his fight against the disease. Hopelessness. All the while, the virus spreads through the ballroom community like wildfire, infecting more our beloved faves. Those of us born during or after the initial crisis may have heard anecdotes of how the disease decimated a generation of LGBTQ+ people. Pose dares to show us what that decimation looked like in real time, how the American government failed in its response, and the lives of those who lived and died as a result.
A Few Things…
While Pose shines in it's individual storylines, it struggles in certain other areas. Despite only having 10 episodes a season, the show runs the risk of overusing time jumps. The first episode of season two kicks off about a year after the first season's events, and there are more time jumps throughout the season. While this gets up to major moments much faster, it robs the audience of necessary character and story development.
One pleasant surprise this season is the improved acting among the cast. Billy Porter is an indisputable acting powerhouse, so it's a tad unfair to compare him to some of his less seasoned castmates. Still, stars Mj Rodriguez, Dominique Jackson, and others really upped the ante for season two. It's truly exciting to watch as we anticipate season three of the series.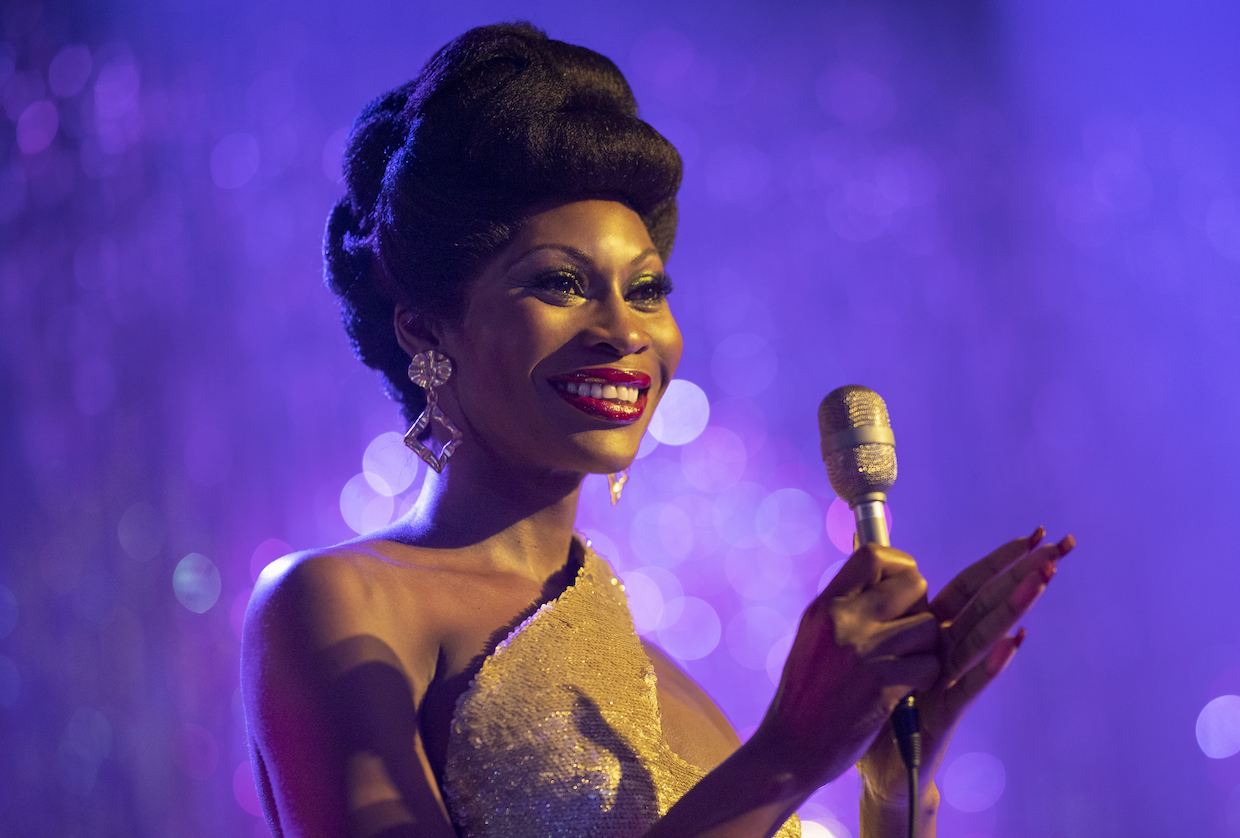 What About Season Three?
Speaking of season three, Pose was actually supposed to hit the airwaves this summer. However, after a mere eight days into shooting the third season, production was halted indefinitely due to the ongoing Coronavirus pandemic. But don't fret. For now, you can rewatch seasons one and two of Pose on FX and Netflix .
Want to get Black Nerd Problems updates sent directly to you? Sign up here!
Follow us on Twitter, Facebook and Instagram!