***Spoilers be traveling pretty damn far on one leg***
Season: 1 / Episode: 4 / HBO
After Joni left ol peg leg in the river, dude up in the bathroom removing leaches from his body. ALL the leaches, fam. You would've thought that was some beauty regiment or some shit the way he was covered.
Yo, your boy Mac is fed the fuck up. Dude is in the phone booth, straight up in a glass case of emotion.
He's mad cuz it's been two days and they haven't found the only 3 limbed asshole in Memphis. Also, your boy dressed straight up like Jules and Vincent from Pulp Fiction after Vince blew his head off in the car.
Mac at the Sunnyside Motel with Jonie and everybody look like someone that could be collecting on a bounty or some shit. Joni paranoid af, ready to cap anybody walking through an open door. Shit is as bad as it ever was fam.
Joni wants to know what the fuck going on cuz being kidnapped by a dude for ransom from your supposedly broke husband, then being supplied with a car and some guns while having to leave town don't sound like some normal marital bliss type shit. Mac don't want to tell her shit, but still acting like they safe at the Sunnyside while they eating potato skins and some cold as survival beans out of a can.
Meanwhile, nah fam, YOU CAN'T go home, cuz ole one leg is at your crib making himself comfortable and shit. Suggs going through the family photos and shit when he Memphis PD rolls up on the house looking for Joni. He get bailed out when they get another call on the radio.
So…I think it's fair to say that the state of matrimony between Joni and Mac might be on the decline. Mac trying to wax nostalgia about a goldfish but Joni basically doing backstrokes in the void. She barely hearing this dude. Mac doesn't like her working at the newspaper and says that it would have been difficult for them to have kids and she's like, oh, cuz being on the lamb would've been a good environment to raise a child?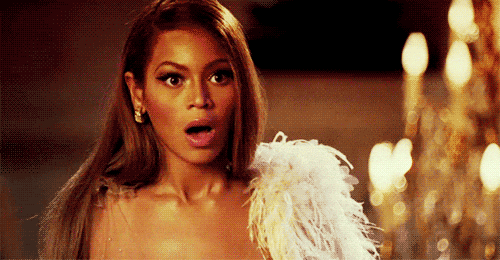 Mac: I'm sure you would've made a good fuckin' mother.
Joni: [silently plotting Mac's murder]
Mac trying to chop it up with the motel owner about the pool, but Joni on her Joe Budden shit when she enters stage left unannounced like CAN I TALK MY SHIT AGAIN. She start hitting Mac and calling him an asshole for that mother comment and then storms away. That shit was a drive by arm slapping.
But for real, Harlow, the motel owner couldn't give no fuckin' warning man? Help your boy out, fam.
Mac trying help Harlow with the pool when somebody about 3x the price range of this shitty motel roll up looking for vacancies. Nah, Mac don't like that shit fam and he try to go the room but Joni ain't letting him in. Then she finally opens the door and jumps in the whip. Yo, considering that the Olympics are going on at the time, Joni could win gold in "enter the car and immediately lock both doors as fast as possible" event. She must have entered the speed force to lock those doors so that Mac couldn't follow.
Man, this Suggs bastard walk up in Joni's job looking for her, posing as a cop. I guess if you a White dude wearing flannel in Memphis in the 70s, you can pass for anything. He gets the number that Joni called off to, to retrace that shit.
Joni finally comes back, 30 minutes later. Joni start spittin' the bars about how Mac voluntarily went back to Nam and left her for another year when he did his second tour. Man listen, Mac giving us all the male fragility when he's talking about Joni was leveling up at the newspaper and didn't need him, but he needed to go back for his men in Nam cuz he wanted to feel needed. Joni just lookin' at this dude like…I could snap your manhood like a chorizo right now.
Yo, so what the fuck IS Sunnyside Motel, fam? Joni getting ice, but then fancy Cadillac dude roll up on her asking mad invasive questions. Then she walk past the sista smoking in her bra in the doorway. Joni buys a joint off her, but she also serving another customer…like, you can get whatever you want at this spot fam.
Joni high as shit when Mac gets back to the room, but she bleeding through her bandage again. Fam, why her back look like Suggs scratched her with the tiger paw, man? Her shit look like a tear in reality.
Suggs gotta connect for the phone number, but dude got a conscious about it now and wants to go up on the rate. HAS THIS SHOW TAUGHT US NOTHING EXCEPT FOR THE FACT THAT WHEN YOU CHANGE THE RATES, YOU GET SHOT IN THE FACE?!?! Dude probably wish he just kept his price at $100 cuz he would've been able to keep the top half of his dome too. Suggs peels off after putting dudes smarts on the pavement.
Mac trying to get some info from the government agent lookin' muthafucka in the black Caddy from Harlow, but Harlow just learned that Mac got his own pool back home and he's like "the fuck you staying at this shit-hole for?" Of course, Harlow takes a call later from Suggs and confirms he's on the right trail.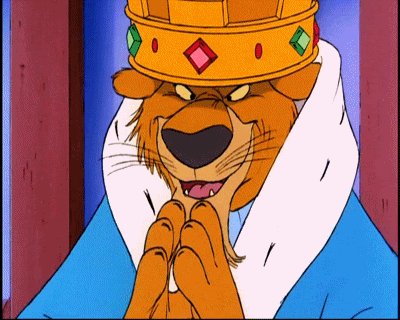 Maaaaaaan, listen, this conversation that Joni and Mac been avoiding has run its course and these muthafuckas bout to bare knuckle brawl about the unspoken. Mac fixing the pool pump, but Joni is fed up with this place and wants to know why they ain't going home. Sheeeeeeit. Joni hit him with the bars talkin' about he can't be a swim coach but he can fix the pump when they get home. Basically Mac is like, oh, but fuck me though right? Then he accuses Joni of sleeping with 300K men in Memphis. Fam. FAM. How Mac get to 300K?!?! Sparta times a g, yo! He accused her of sleeping with the dudes that took down Thermopylae? Yo, Mac got to chillllll. And that was before he called her a whore. Mac is WYLIN, YO. Then Joni is like, you probably didn't have time for any whore houses because you were over there killing women and children.
So, this about the point where I feel like Joni was safer in the fuckin' river boat with Suggs than she is in the motel with Mac right now. Mac knocks over every gotdamn thing in the room before leaving. So…Mac might be unhinged cuz dude runs up on the professional looking dude he thinks is stalking them and turns out that he's just a cat selling encyclopedias. Joni apologizes for them and Mac is back in the room, fixing the pump like none of this shit even happened.
News is all bad cuz they just got word the hostages in Munich got merked. OF course Mac called that shit. Joni and Mac talking during the midnight hours, but Suggs just pulled up to the motel so I imagine shit won't be quiet and serene for much longer.
Harlow come to the door late at night to get the tools back from Mac, but when Mac answers, he talkin' about "I'm sorry." Then Suggs puts about 6 shots in his back after he throws him at Mac. No, Harlow, WE'RE SORRY. Shit man, Harlow was just trying to be nice and save $70, he didn't deserve to go out like that, dying in his own shit-hole motel. Suggs beating the shit out of Mac, asking who put the hit out on him when Joni shoots this muthafucka in the eye. Gotdamn Joni, you got that Hawkeye marksmanship don't you?
That gun must be a fuckin' cap gun though cuz dude got shot in the eye, but he still got time to turn around to shoot at Joni. Well, till this random woman kicks in the door waving the four four and puts about 4 hot ones in Suggs. Then finishes dude off. She tells them to get the fuck out and when someone just came in and saved your life by going Call of Duty on someone, you listen to what she says.
Mac and Joni are back at home and Joni in the bathroom, staring at the mirror with her blood still on the wall. Joni still coping and smoking a joint in the bathtub. Mac come in and start dropping all the bars about what happened when he came home and how Arthur died. Oh…and how he killed her lover. WITH NO REGRETS. Mac is a cold peace of work, yo. Afterwards he says he understands if she wants him to leave, but she reach out that hand as the credits begin to roll, so you know Joni is on her ride or die shit for the remainder of the season, fam.
Are you following Black Nerd Problems on Twitter, Facebook, Tumblr or Google+?