Writer: Marv Wolfman / Artists: Alisson Borges, Diogenes Neves / DC Comics
Where we left off in Raven #3, this underrated gem of a series had the potential to turn away from the major plot – the psychic orb engrossing the city and torturing the souls of everyone it pulled in – in favor of focusing on cheap superhero profiteers who want to extort the local government for money for them to save the city. However, instead of falling deeply into an unnecessary side story, it's clear Raven writer Marv Wolfman knows exactly where to spend his time. In a miniseries with only 6 issues and 2 left to spare, the main conflict is more than enough; the side conflict though proves to be an efficient means of developing Raven's character and highlighting her inner struggle between the good and evil born inside her.

And honestly, I didn't expect the series to feign a plot-focused turn only to leverage that side plot towards character development. We've seen Raven discuss her evil father in issue #1, and sporadically enough since then for newer fans to understand how powerful a force he is in Raven's life, but in Raven #4 we see her direct struggle, her doubt, and her inclination towards turning evil, even if only momentarily. In an issue that moves the plot forward the least of the series thus far, that bit of character development keeps this issue from filler status and maintains the emotional pace of the book, making Raven #4 somewhat different from previous issues but similar where it most matters. Raven has heart.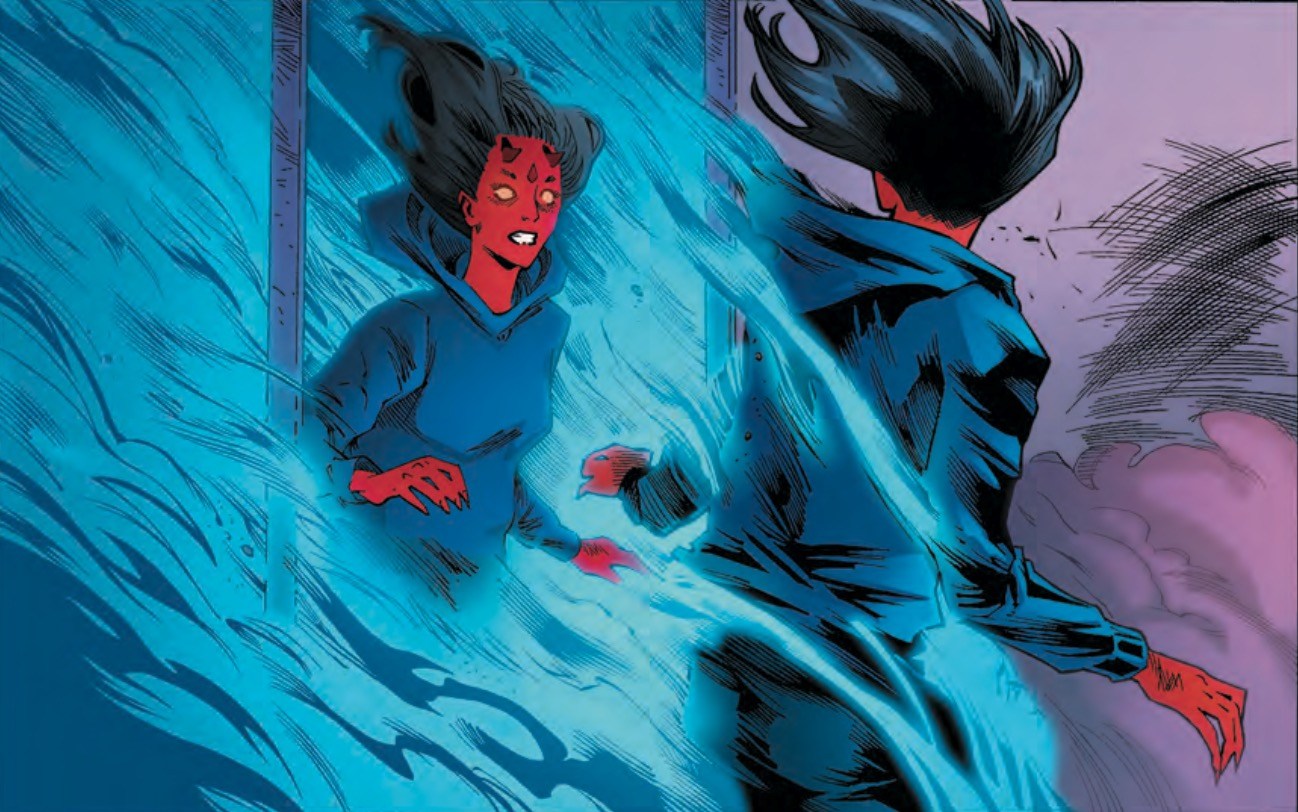 There's an artist change early in the issue, with our regular Alisson Borges on the first 2 pages, and Diogenes Neves on the rest. Artist changes can obviously kill the flow of a series, and mid-issue changes make it worse, but Neves does as well as possible capturing the emotional tone, the spirit of Raven's soul-self, and the great panel layouts we had become accustomed to in this series.
Overall, Raven #4 moves the main conflict to the periphery for a beat while the series delves more into its heroine to familiarize readers with a character as great, complex, and lesser-known as Raven. The Raven Factoids keep coming, this time including how she can absorb the sadness of others to take their psychic burden herself, and how she willingly makes that sacrifice like a reverse-Dementor. Raven is an amazing character and this series shows exactly why. When it comes to underrated books on comic book shelves, Raven can't be overlooked.
8.9 out of 10
Reading Raven? Catch up on other reviews of the series here.
Are you following Black Nerd Problems on Twitter, Facebook, Tumblr or Google+?