So the staff has been making some valid arguments regarding which year was able to bring it on all life-elevating levels. Dead serious though, we underestimate how much of an impact a particular year has on a person, and it isn't until we take a look back to remember the game-changing greatness that went down. I'm talking the complete entertainment package: Movies that still hold weight 19 years later, video games that captivated us, and TV shows that became staples in the nightly routine of millions of families. Well, with all due respect to that weak ass Magikarp-like year of 1993, which was an extremely poor choice of year selection I must say Sir Omar, and the somewhat better 1994 choice, I gotta say that 1996 was hands down the dopest of dope years to bless the millennial generation with straight flames coming at our attention deficit disordered faces. OH YOU WANT ANSWERS? WE TALKIN NUMBERS?? Maaannnnn '96 was putting in that work and overtime like a baby was on the way and it had bills to pay. Let's jump into the reasons 1996 stole your favorite year's lunch money and Halloween candy.
Movies
Yooo 1996 had HITS. From the animated realm to classic 90's action flicks to cult favorites, 1996 was doin it Notorious B.I.G.
Space Jam: Come on? This is just unfair. Space Jam was that shit! A little while after Jordan took his break from basketball and made his horrid attempt at pulling a Bo Jackson with the White Socks minor league team, he filmed this gem. With help from friends like Patrick Ewing, Charles Barkley, Bill Murray, and Larry Bird there's no denying star studded OOOWWWWWs and AHHHHHs brought by the Toon Squad and Monstars. This movie was ahead of its time too, CGI wise and multiculturally. The interaction between the Looney Tunes, MJ, and the basketball players is flawless and we get so many layers of culture it's honestly a surprise to me that they've taken this long to hammer out the details for the alleged LeBron-centric sequel.
101 Dalmatians: Hatred for the name Cruella de Vil was engrained into our young minds. PETA must love this movie.
James and the Giant Peach: This is one of the first movies I remember watching after reading the book. Funny how you don't get a book adaptation until it smacks you in the face.
Independence Day: The highest grossing movie of 1996 took Will Smith from television favorite to box office superstar.
Mission Impossible: That's right. The MI movie series began here and Tom Cruise won't rest until he's the best spy in Hollywood.
The Nutty Professor: Remember when Eddie Murphy was still funny? Remember when you enjoyed seeing him on-screen?
Happy Gilmore: Remember when Adam Sandler was still funny? Remember when you enjoyed seeing him on screen? Sorry for the Deja Vu. Just keepin it 100.
The Cable Guy: Remember when Jim Car.. ahhhh you get the point!
Scream: The horror trilogy began with this dope flick. Drew Barrymore, Neve Campbell, Courtney Cox, David Arquette, and Matthew Lillard lit up the screen and had people playing this VHS tape on a daily basis!
The Rock: I didn't discover this action Goliath until college. To sum up the epic tale of military vigilantes on the island of Alcatraz, just think about how explosive and action packed Michael Bay movies are. Think about how great a filmmaker Jerry Bruckheimer has been all his career. Add all that in with high caliber actors like Sean Connery, Nicolas Cage, and Ed Harris, and you got yourself a classic.
Jerry McGuire: SHOW ME THE MONEY!!!
Then there were some movies that were just cult classics. Matilda utilized magic and wonder to keep us rooting for the rebellious Matilda. Joe's Apt showcased the first movie that kept it real when it came to the roach infestation that plagues so many big city apartment buildings. From Dusk til Dawn helped establish Quentin Tarentino and Robert Rodriguez as premiere filmmakers, with very unique badass storytelling capabilities. Black Sheep was arguably the last great /funny performance put on by Chris Farley. Broken Arrow was classic 90s John Travolta and Christian Slater good guy vs bad guy action. Romeo & Juliet featured Leo Dicap and Claire Danes in an interesting dramatic adaptation of Shakespeare. Sunset Park starred Fredro Starr and Rhea Perlman in the movie that is arguably the blueprint for High School fix-em-up sports movies like Coach Carter and Remember the Titans. It's a phenomenal tale that demands watching. Not only is it a dope movie but it gives you great insight into the properly represented hard 1990's NYC lifestyle. Peep the trailer here.
TV Shows
SON, 1996 television brought the chocolate-covered bacon home! Look at allllll the Black faces we had gracing the tube.
Kenan and Kel: DO I even need to say anything? Kids that looked like me with their own TV show? Yooo Kenan and Kel became an institution and obsession for so many kids who needed some guys to look up to.
The Steve Harvey Show: Steve always found a way to keep that crispy ass shape up (R.I.P.) and gleaming white smile on the TV. He had a great show and hilarious cast, led by Cedric the Entertainer.
Moesha: The warm, loving, coming of age story taught us so much, and did it from the female perspective. Side note: Brandy was killin the game in the 90s.
The Jamie Foxx Show: Before he took his talents to the studio and A-List movies, Jamie Foxx did his best job to fill that void Martin Lawrence would leave after his show ended in '97. It was outlandish, over the top, and outright hilarious!
Plenty of dope new shows including Clueless, Sabrina the Teenage Witch and Everybody Loves Raymond gave us hilarious insight into the bougie California girls lifestyle, a great take on witchcraft, and a comedy that passes the test of time.
Animated bangers in Doug and Hey Arnold gave us some cartoons with a great sense of morals and intelligence. But they also brought some very cool elements. There isn't a millennial I know who didn't get down with Doug OR Hey Arnold.
Superman, the Animated Series: Batman The Animated Series, the greatest cartoon of all time (sorry DBZ), had just ended in '95 and the teenage streets were hungry for more superhero dope. We got a pretty good follow up in Superman. It was certainly no BTAS, but it gave us something to sink our teeth into.
1996 also saw the final episodes of some of the most influential series of this generation.
Teenage Mutant Ninja Turtles: YOOO did you have any idea this series ran for a decade? Me neither man. Ran from 1989 to 1996. Obviously the early years were some of the greatest TV our young minds ever watched, but the show seemed to keep going strong even as we grew out of TMNT.
Dragon Ball Z: Remember all the DBZ episodes you watched from the late 90s through the early 2000's? Yeah, those came out a decade earlier when you were watching Power Rangers and Babar (not throwing shade, I was with you). The original DBZ premiered after DragonBall finished in the late 80s but Cartoon Network realized they they could easily run the series again with different dubs and make bank…ANNNDDD thats exactly what they did.
The Fresh Prince of Bel Aire: Will Smith made this show an absolute classic. James Avery made you feel like he was your actual Uncle Phil and Carlton Banks kept you coming back for all the ridiculous antics. It was a sad day when we saw this family close its doors, but it opened up soooo many doors for Will Smith to go HAM in Hollywood.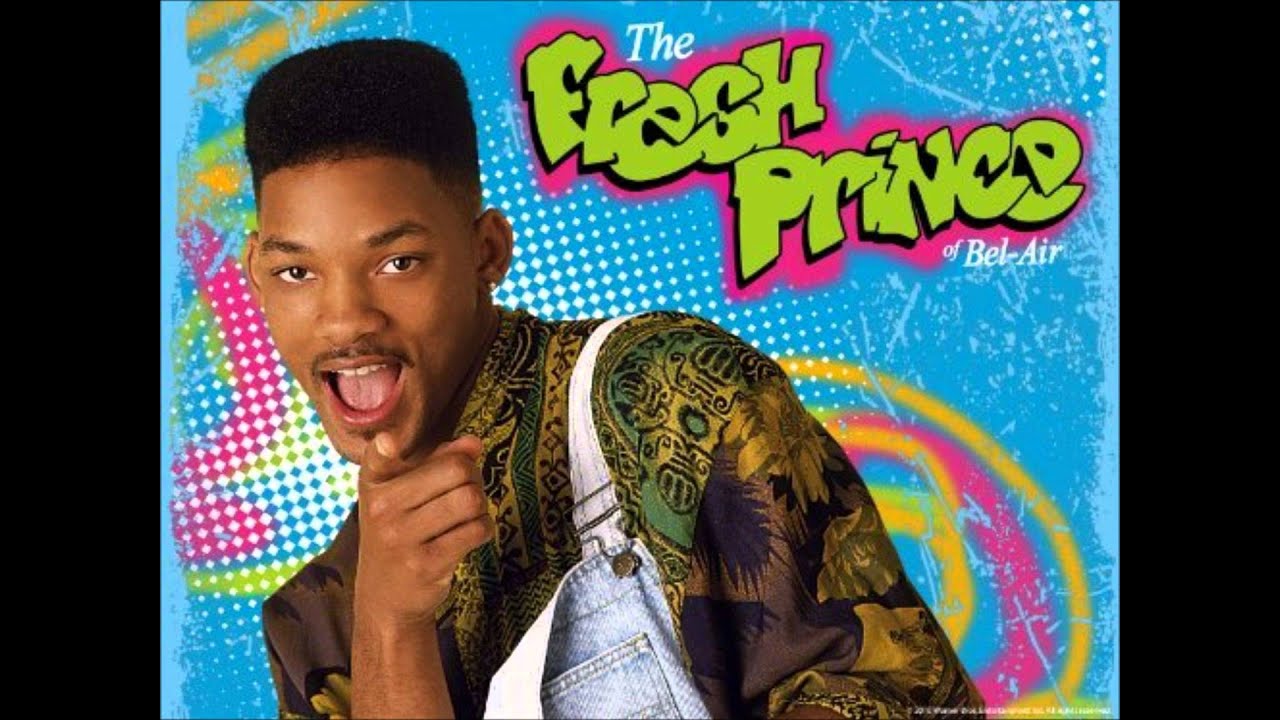 Video Games
The video game swag was on 1000 in 1996 for a number of reasons. It was a year that was filled with old faithful consoles that had amazing titles under their belt with new consoles dropping and straight up dominating the kid entertainment world.
Nintendo 64: Playstation, Game Boy, and Sega Saturn were all still going strong, so Nintendo 64 was made their own lane. The Nintendo 64 has remained one of the few consoles that to this day gets brought out, dusted off, and played for nostalgia and age old competitive purposes.
Super Mario 64: Beautifully designed, intelligently paced, and undeniably fun as hell.
Resident Evil: The OG of all modern zombie and horror games. All about mowing down thousands of Nazi Zombies with your boys for hours on end? Yeah you can thank Resident Evil.
Quake: One of the first widely available (since most shooter games like Doom were on PC and most of my friends were too poor for that in '96) and actually DOPE first person shooter games to come out.
Virtua Fighter 3: Virtua Fighter has never been able to topple Mortal Kombat or Street Fighter as a top tier fighting game, but it has always been a great one to switch up the flow with when going hard on a long night of binge gaming.
Soul Edge: This joint dropped on Playstation after having feigned going HAM all up in dem arcades. Needless to say, it was the predecessor to the epic Soul Caliber, and you know how that shit go.
Crash Bandicoot: This game was a surprise hit for Playstation and wound up one of its all time best sellers. I was definitely on the tornado twisting bandicoot bandwagon.
Tomb Raider: Another Playstation legend. It has spawned many more games and a movie. When you get Angelina Jolie to become the face of your franchise, you're doing something right!
Dead or Alive: This long running series is still going strong to this day and the fighting fun began in '96.
PaRappa the Rapper: I didn't get down with this game but I remember seeing this bad boy allll over the place. I'm guessing that's mostly because of him being a rapper.
Super Mario Kart 64: Quite possibly the greatest multiplayer game of all time. The game that transcends race and gender. The game that transforms sweet and innocent mothers into power hungry vicious winning obsessed demons. The game that causes best friends to put $100 on the line for bragging rights in a game 20 years old.
Pokemon Red & Blue: Maaaaannnn I had my Gameboy in hand dam near every second of the day, rolling all over the Kanto League with my carefully crafted squad of PokeMonsters looking for trouble! I was catching allllll dem Poke-bastards. Great ball, ultra ball, Pewter City to the Safari Zone… Pokemon was CRACK for a couple years, at least. And after further review…This game was the video game blockbuster of its time. All I see is dolla signzz.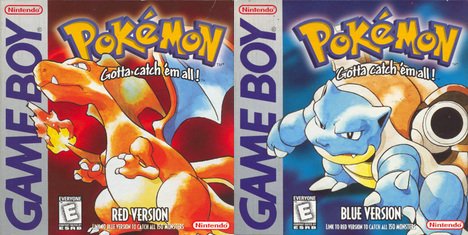 If you were wondering, there were plenty of really dope and interesting non-nerdy things happening in '96 too. The Olympics were held in the very Black city of Atlanta. Jordan and the Bulls set the NBA season wins record. The Cowboys and Yankees were kings of the sports world. Tupac took his last breath and the OJ trial captivated the nation. The January Blizzard of '96 was epic. If you were here in the Northeast, then you already know.
1996 came correct. Respect.
Are you following Black Nerd Problems on Twitter, Facebook, Tumblr or Google+?