*No major spoilers*
If you weren't in the know, the reboot of DuckTales has been an absolute GEM of a series. Over its 3 seasons it's shown how to properly reboot a franchise, paying respect to the original show and its fans while bringing in new elements with excellent story telling and voice acting. It was a bit of a shock to hear that season 3 would be its last adventure. It really felt like the show was gearing up for some future storylines and maybe even more backdoor pilots. But sometimes it's best to go out on top, and DuckTales really did leave the ring as the undisputed champ.
What a Way to Go Out
The series finale of DuckTales really does take everything from the series and tie it up in a nice bow. Just about every character getting some kind of spotlight or shoutout. It begins with the whole gang celebrating Webby's birthday at Funso's Fun Zone, turns out this is a front to raid F.O.W.L.'s headquarters located underneath. When they infiltrate, they make the biggest discovery of their adventures thus far. And that's all I'm going to say about the actual plot, there's a central mystery throughout that's honestly one of those "best to experience it fresh" plot points and I don't want to take that away from you, dear reader. Because this is one of, if not the best written and acted episodes of the show. If DuckTales has to end, this is the way to go out.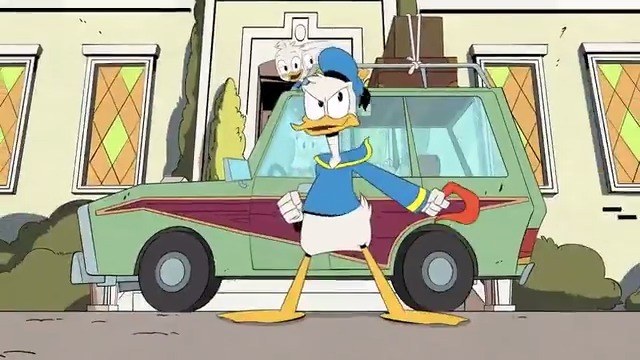 The Mystery Runs Deep
Through the mystery, and by extension the final fight, all the characters we've come to know and love get to shine. Dewy and Louie show some tremendous growth while Huey, who's always been the mature and intelligent one, get's to show off that aspect even more. And Webby, who's at the center of the mystery, really goes through an emotional roller coaster of trust and betrayal. If there was any "criticism" I have for this episode, it is that I wish there was more buildup to this particular bombshell. It's still a well delivered bombshell and even a throwback to some old Donald Duck stories and I just wanted more of it. I think if one's complaint is that they want more, then you're in a good place.
Family is the Greatest Adventure of All
This episode is full of heart, drama, and some really well done action sequences. Brandford and the rest of F.O.W.L. get some good story beats as well and prove that they were indeed the big bad of this series. His backstory was a big surprise but made sense considering everything that has happened thus far. And the rest of the supporting cast really pull everything together. Launchpad has always been the heart of the show and they really uplifted him in a loving way. The way everyone interacts, and how the day is ultimately won, really drives home the messag: "Family is the greatest adventure of all."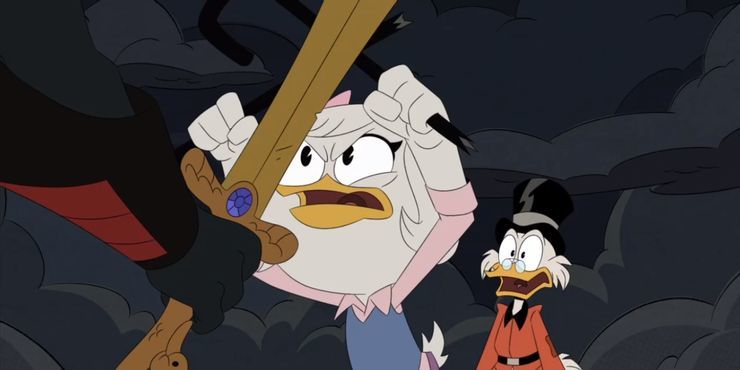 Bring on the Disney Afternoon-verse
With this last episode, there are some funny and sweet callbacks and some great easter eggs to the old Disney Afternoon shows. From Rescue Rangers to Tailspin to Darkwing Duck, every past reference shows up with a few new ones. Manny the Headless Horse Man has by far the best reference drop that I won't spoil. This show set up a new Disney Afternoon-verse that I hope we get more of. We already know Darkwing Duck is in development but I really hope we get more of the properties they backdoor piloted. And maybe in the future, if there are more stories to tell, we can pickup again where we left off in Duckberg. Only time will tell.
It's So Hard to Say Goodbye…
From start to finish, Disney showed that there is a right way to reboot a franchise. The love and respect put into every episode was a testament to great story telling and the final episode had it in spades. I hate to see it go, but I'm thankful for the wild ride we got. If you haven't seen the show, now's the time to take a seat and watch it all. See ya Scrooge, hope we meet again in the future. The final episode of DuckTales gets the best score one can give: an ecstatic WOOHOO!
Want to get Black Nerd Problems updates sent directly to you? Sign up here.
Follow us on Twitter, Facebook and Instagram.