Writer: Al Ewing / Artist: Gerardo Sandoval / Marvel Comics
Look, nobody wants to talk about comic book continuity because it's like talking about the weather during a stretch of rainy days. We all gotta deal with this shit, there's nothing we can really do about it, and the topic gets boring really quick. Still, when a release timeline is messed up coming out of a huge event that remakes your universe, to where the new books are getting released months before the end of the event that led to them… it's a lot to dismiss. Enter New Avengers written by site favorite, Al Ewing. Of course, because everything is different now (or will be when Secret Wars actually ends), this New Avengers book is not the same team of Illuminati heroes before the end of the world. Instead, it's a collection of individually likable, mostly underused heroes that all at some point have probably been worthy of their own book. So, we've got a New Avengers title, with the likes of Squirrel Girl, Wiccan, and Hulkling, with an excellent writer steering the ship. On paper, this is going to be a must read, right? Ehhh…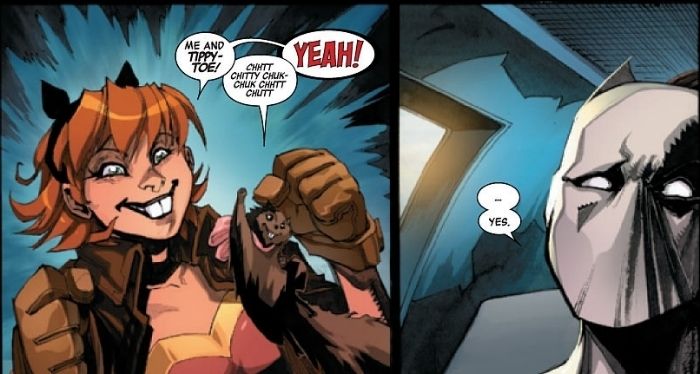 The strengths of the book: some cool interactions between some Avenger teammates, some good humor, and just a bunch of wide-eyed but not hugely prominent heroes you want to root for. Sometimes the humor is a little too on the nose or obvious, but mostly, the dialogue serves the cast well.
Where does the book fall down? Often. Oh sorry, I said where, not the frequency. Team chemistry takes time to cultivate, but right now, there are pockets of chemistry, but nothing that says each team member is vital yet.
The biggest issue is probably the reveal of the villain and the actual dilemma at hand. The diamond-headed/zombie people or whatever that are plaguing Paris literally look like glitches on a Sims game.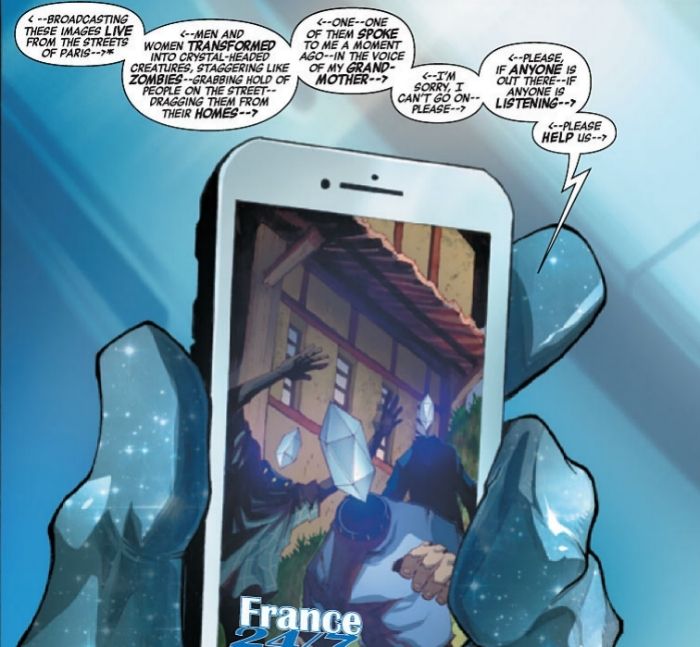 The book is lighthearted for sure, but that just feels… silly. The villain, on paper? Awesome. I'm all for incorporating Ultimate Universe Reed Richards aka Maker into Marvel proper as a villain, but disposition of him being a hand-rubbing super-villain that could fit into an Austin Powers film wasn't really my drink of choice. I was actually surprised that there wasn't a scene with him stroking a cat while explaining his plan.
The art is sharp and largely stylized with Almara's glossy and vibrant color style. It works for this book, the question is, does the tone of the book work for you. For me personally, I'm a bigger fan of more grounded type of humor and hyperbole for my superheroes, so I didn't love how this book has opened. This definitely isn't the previous and ultra-serious New Avengers under Hickman, but this isn't even the heralded Mighty Avengers that Ewing penned himself. This is something a little more light and obscure, hopefully yielding some better results in the future.
5.8 out of 10
Are you following Black Nerd Problems on Twitter, Facebook, Tumblr or Google+?