Remember a couple months ago, when the collective DC nerd community huddled close to their computer screens and heard the words that caused a shift in the multiverse: "Fuck Batman"? Because I do, and I thought about it a lot as I sat down to watch the open arc of DC Universe's Titans.
As an unabashed fanboy for all things DC Comics, I was… looking forward to it? The original Teen Titans was a staple of my adolescent animation years and for whatever reason, I am an ardent watcher of all of the Arrowverse. Titans looks like what happens when you blend the general premise of the former, the aesthetic of the later, and then you grab some of the filters they used for the DC Cinematic Universe and then set it to max intensity to see what happens.
And look, I try to keep an open mind. I try not to be beholden to canon and all of the preconceptions I have fostered due to nostalgia. Titans was very clearly going to appeal to a different sensibility, and it was very upfront about that. But on a scale of Telltale's Batman, a stunning reinvention of the character that made targeted changes in order to bolster certain characteristics, to Gotham, a haphazard slapdash of various Batman-related sound bytes and errant fan wiki pages that were organized by a random number generator, Titans definitely errs more on the side of Gotham. Legit, Teen Titans Go! is a better encapsulation of the characters as sacrilege as it might be to type that. As such, your enjoyment of the series is going to be entirely dependent on your ability to forget everything you knew about the characters and just sort of go with the stuff they place in front of you. But y'all, it kind of makes you remember all the thing earlier series did better.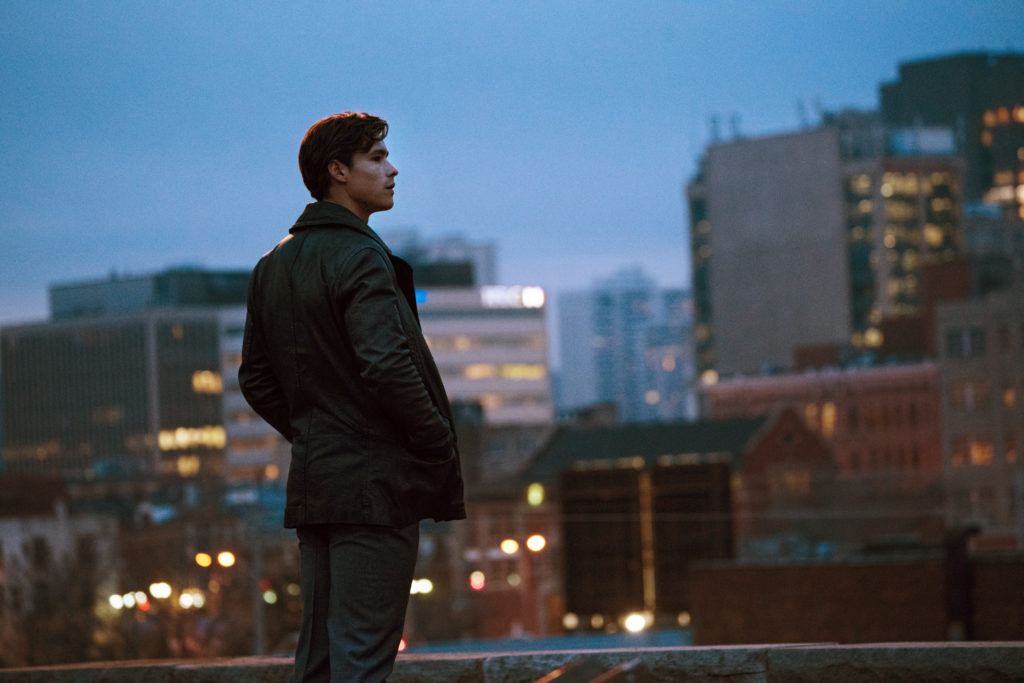 The first few episodes felt very anthology-esque, giving a spotlight to various characters. At the center of the story, we have Brenton Thwaites playing a very convincing Jason Todd with the notable caveat being that he is actually supposed to be Dick Grayson. Dick is a regular ole Dick Tracy, working as a detective in Detroit, MI (yeah, I know) after a "falling out with his old partner." Rachel Roth a.k.a. Raven, played by Teagan Croft, is the supernatural empath we are all familiar with sans being significantly younger than most iterations. Starfire is our other leading lady, played by Anna Diop with what I'm told is an exceptionally questionable wig. And finally Beast Boy, played by Ryan Potter, rounds out of the main cast, although he's had about maybe 15 minutes of screentime in the first three episodes, so I'm not really sure if I like him or not yet.
Ostensibly, there is some grand dark conspiracy in the works that Raven is at the center of, so she seeks help and plots her way to meet with Dick Grayson, who is done being Robin for Batman, but still carrying an exceedingly expensive looking spy suitcase with his costume where he beats up vigilantes with sharp objects while saying "Fuck Batman." Starfire is somewhere on the other side of the globe dealing with one thing. Beast Boy is… again definitely in the series. And the main villain is a cult that does cult things.
The show looks pretty. The cinematography is nice, albeit very dark with a distinctively DCCU night mode filter applied to pretty much every scene. I like the musical scoring and the soundtrack selection. The action is explosive and easy enough to track, which is nice considering there is a lot of action going on.
The pacing leaves a lot to be desired. It often times felt like each episode had a very clear halfway point where they decided to temporarily put all the plot points on pause so they could jump to an entirely different situation for the other half. I have no clue what year the series is set in, and my suspension of disbelief is constantly questioned whenever cross-continental travel comes up. The show doesn't treat it's women characters particularly well which is just irksome really. And my biggest grievance is that this Dick Grayson didn't feel like Dick Grayson. Like, I could see an angry, disenfranchised Dick. Dick in Titans was an angry, violent, not good with people Dick. Grayson out here merc-ing everyone who slightly inconveniences him.
What we ultimately have is an end product that is a character-driven drama about superheroes we really only know in name alone. It's interesting in the same way that Gotham was interesting: we were promised a story that dissected what we knew about the origins of our heroes and instead received a fast and loose adaptation that deliberately tosses aside key canon elements without any particular rhyme or reason behind it.
There will be people who will enjoy seeing a live-action Titans with Robin, Starfire, Raven, and Beast Boy at the helm regardless of how weird it feels at time. There will be others who absolutely, and rightfully, eviscerate everything the show does. For me, it takes a lot for me personally to hate on a show. I know exactly what type of ire Titans is going to get, and I'm gonna side-eye anyone who gives this series excessive praise. Like its cousins on the silver screen, Titans is an aggressive average at its very best and aggressively aggravating when it stumbles. I'm going to keep watching, because I need something to satiate my appetite until my CW shows come back in full force or Young Justice makes it triumph return, but y'all…don't feel compelled to watch Titans. Lots of other media available in the DC Universe package that you can find true enjoyment with, but we'll recapping it if you're undecided.
Titans premieres on October 12, exclusively on DC Universe.
Want to get Black Nerd Problems updates sent directly to you? Sign up here!
---
Follow us on Twitter, Facebook,Instagram, Tumblr, YouTube and Google+?