If you're plugged in to the Comics chat, which sometimes you don't want to be, you did have a treat yesterday. The bosses at Marvel Comics had the writers and artists with social media spots post similar images to their feeds, around 1pm Eastern.
#MarvelComics #Fun pic.twitter.com/2fBMLZfj4z

— GAIL SIMONE Thinks the Punisher Should Smile More (@GailSimone) May 9, 2019
Some posters were more timely than others:
I was supposed to post this at 1pm, but hey, check it out, Dustin and I are late as shit again. The band IS back together! pic.twitter.com/GzfbtyhhwT

— Jonathan Hickman (@JHickman) May 9, 2019
But by the time the dust had settled, Marvel had revealed around 100 authors and artists, working alone, in pairs, or threesomes, all hinting at a big publication coming in August of this year. It must be noted that of that names listed, Al Ewing is attached to 11 different artists. There are about 7 women writers/artists listed. So whatever this big event will be, it'll be about 10% Ewing, but only about 7% women, which isn't a very good average. (See Women Write About Comics' Pie Chart breakdown for up to the minute numbers.)
With that in the mix, the BNP Comics Slack started speculating wildly about what this "event" could be. Our money is on some kind of one-shot extravaganza to celebrate the 80th anniversary of the comics house that has stumbled and clawed its way to fame. So what could these one-shots be? If we, your comics reading Marvel critics and reviewers, were given our dearest wishes, what would they be?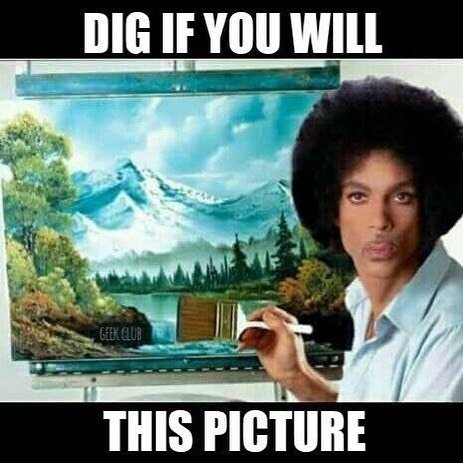 ---
Greg Pak and Takeshi Miyazawa
Let's cut straight to the chase on this one. You know what else this creative team worked on in the past? Mecha Cadet Yu. You know what I want from this series? Asian American representation and mechas. You know what else fits the bill?
Peni Parker & SP//dr.
I'm still high off the joy of Spider-Man: Into the Spider-Verse y'all. So give me Peni and her spider and her mech some time to shine. We know Pak has bars. We know Miyazawa does work with those pencils. Let's get this futuristic New York on paper. Let's get Peni and SP//dr a Knightmare sized Mecha, a Gundam sized mecha, a jaeger sized mecha, and you know what? Let's get them a Gurren Lagann mecha. Give me mecha spiders fighting other animal-themed mechas from the sewers to the skylines. Give me M.O.R.B.I.O.U.S. and VEN#m and other techno-spider rogues. Give me the small moments of Peni mending metal plating. Give me the epic shot of energy cannons charging up with one incredibly clever quip before the page turn of the blast. Let my girl and spider shine, y'all.
— Mikkel
Patrick Gleason
When Patrick Gleason announced that he was switching teams and signing an exclusivity deal with Marvel, I sat at my desk for a couple reflecting on what this shift meant. When DC Rebirth launched, Gleason was attached to Superman and for nearly 45 issues I read it faithfully. He co-wrote and illustrated one of the series that made the avid comic reader I am today.
As such, Gleason got this solo track in this August 2019 event right? I'm relatively new to the world of Marvel comics, but I know enough to know who I hope he gets a chance to write: Runaways. Gleason's worked with Damian Wayne Jon Kent for years, and I'd love for him to flex those skills with an entirely different set of superpowered teens with parental issues. Let him draw dark magic, space aliens, dinosaurs, and teen drama. Let us embrace Gleason telling a touching tale of complicated friendship.
Don't get me wrong — whatever Gleason does end up penning and drawing for us, I will be grateful. But in the moment of wild, rampant speculation, let me dream of a world where he writes a team of teen heroes again.
— Mikkel
Kelly Thomspon and Pepe Larraz
You know I had to pick Kelly Thompson for my dream one-shot. She's got my number when it comes to women heroines overcoming their own obstacles and coming out on top. Kate Bishop. Carol Danvers. Jessica Jones. But for me, if I'm giving Thompson the pen, there's only one comic I want to read: Bring back A-Force you cowards! The whole run was a fun, high-energy romp with Captain Marvel, Dazzler, She-Hulk, Nico Minoru, Medusa, and Singularity, the cutest epiphenomenal construct ever. Oh, and Dazzler Thor! It was just epic. However, as these things go, the series ended on a weird note. I'd love to give Thompson the chance to wrap it up with a bow, or even better give us even more of a reason to cheer for more A-Force in the future.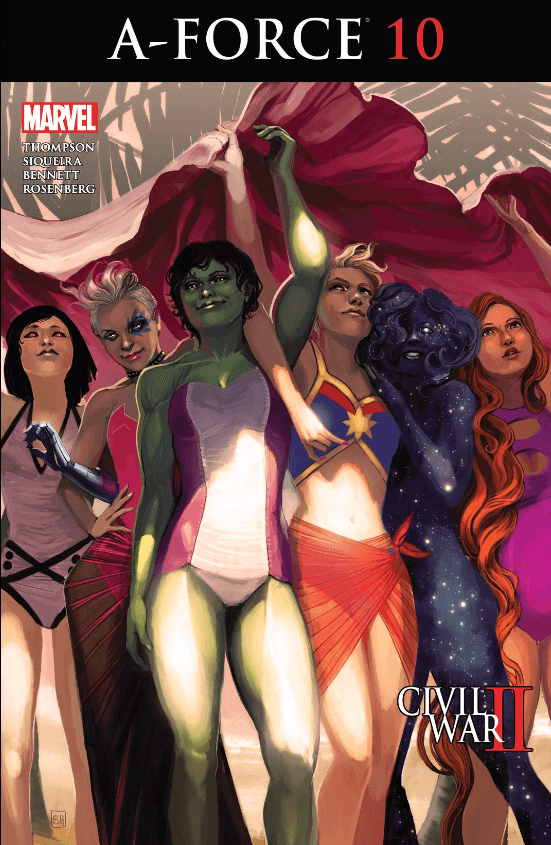 With Larraz, interior artist for Star Wars: Kanan and the upcoming House of X, and cover master for X-Force, I'd expect some serious action scenes. I'm looking for all powers on full display with Captain blasting and Medusa choking fools out with her hair. It could be like the "girl power" scene in Avengers: Endgame, except with real impact and plot significance! Look. It would almost make up for that poor 7% stat (and don't get me started on the women of color percentage) if the women in the project really brought their best. And it doesn't get much better than an A-Force Reunion!
— Leslie (unabashed A-Force fangirl for LIFE)
Al Ewing and Jesus Saiz
For a long while, I've said Al Ewing is Marvel's most low-key heavy hitter. Now dude's on eleven different projects — it's game all the way over for y'all. Whether team books like Mighty Avengers and Ultimates or his current solo series The Immortal Hulk run, Al Ewing has a knack for building up and fleshing out characters. Which is why I'd love to see him get his hands on the Blue Marvel, Adam Brashear again.
Al Ewing put Blue Marvel to work and out of limbo and gave him adventures and global enemies to handle that we weren't aware of. There's so much world-building to be done with the character and Al already laid the groundwork. Jesus Saiz's work on Dr. Strange shows he can already take the interiors to trippy, cosmic, and mythical places that make the reader feel like they're on an epic quest. That's exactly who you need to create world build the landscape for Blue Marvel for readers. Saiz is the right choice to bring Ewing panels to life. I'm just saying, since you got that lifeline, phone Adam Bradshear, the gawd of this adventure shit, and get him back out to the masses.
— Omar
Peer David and Adam Kubert
Marvel EIC Cebulski has a massive trick up his Infinity Gauntlet. Whether the announced teams are uniting for one-shots or even short stories in a massive anthology, only the August solicitations will tell. If Marvel is planning something similar to DC's 1000th issue specials for Detective Comics and Action Comics, then I expect they will pay tribute to their characters by inviting top creators to play with their favorite toys again somewhere within, between, and maybe beyond the Marvel Multiverse. Who ever thought we would ever see Erik Larsen or Kurt Busiek on a Marvel book again?
The pairing of Peer David & Adam Kubert specifically calls back to a critical and fan-favorite era of 90's Incredible Hulk. Kubert was reaching superstar levels like his family namesake at that time and David reigned over an 11-year writing stint on the book. With this duo, we could see a return to the exploration of Bruce Banner suffering with Dissociative Identity Disorder (DID) or the aftermath the merging of himself with Green Hulk and Grey Hulk.
The inclusion of basketball legend Kareem Abdul-Jabbar as a writer on a project is also a strange surprise. As a long-practicing Martial Artist, student and friend to Bruce Lee, he could potentially bring something special to a Shang Chi story. You never know. Everyone has a story to tell.
— Jon-Carlos
---
Remember fam, this is all just speculation. We'd love to hear your guesses on who's writing what come August. Hit us on Twitter with your random possibilities. Whatever it is, we'll be covering it all, all summer long.
Want to get Black Nerd Problems updates sent directly to you? Sign up here.
Follow us on Twitter, Facebook and Instagram.