[divider type="space_thin"]
Cartoon Network is canceling some of its most progressive television, including Adventure Time, Steven Universe, and Regular Show.
This is probably for many different reasons — maybe toys aren't selling, advertisers are not excited about the numbers (as Cartoon Network refuses to market them properly) — but, unfortunately, one thing I do know is that as they usher out these fantastic cartoons, they are relying on basic jokes and storylines paired with palpable action scenes in their new lineup. And while Cartoon Network is the most recent culprit, Nickelodeon has done this in the past as well, trading out the rich narratives and wittiness in Spongebob to a new world of screaming and slapstick nonsense comedy.
My generation is accustomed to adult children cartoons — cartoons that tell adult stories in a youth costume á la Cow and Chicken, Dexter's Laboratory, CatDog, Rocko's Modern Life, Ren & Stimpy. These cartoons have become iconic programs for nostalgia that young kids love to co-opt when they watch Nickelodeon's 90s throwback TV (basically the new Nick at Nite), and it's nice to see young kids able to laugh and enjoy old episodes of Hey Arnold with me or All That. Still, it's almost like networks don't trust the modern youth brain. It's almost as if they expect kids today will not be able to watch or absorb the types of "out there" cartoons we grew up on. The result? They focus their time on shows that will offer quick or instant gratification and basic jokes about kid crushes paired with safe action sequences. It's like the cheap sitcoms of cartoons, seen in places like Teen Titans Go! and the new PowerPuff Girls. When I attempted to watch the first episode of the new PowerPuff Girls, I was so ready! I Powerpuffed myself and everything!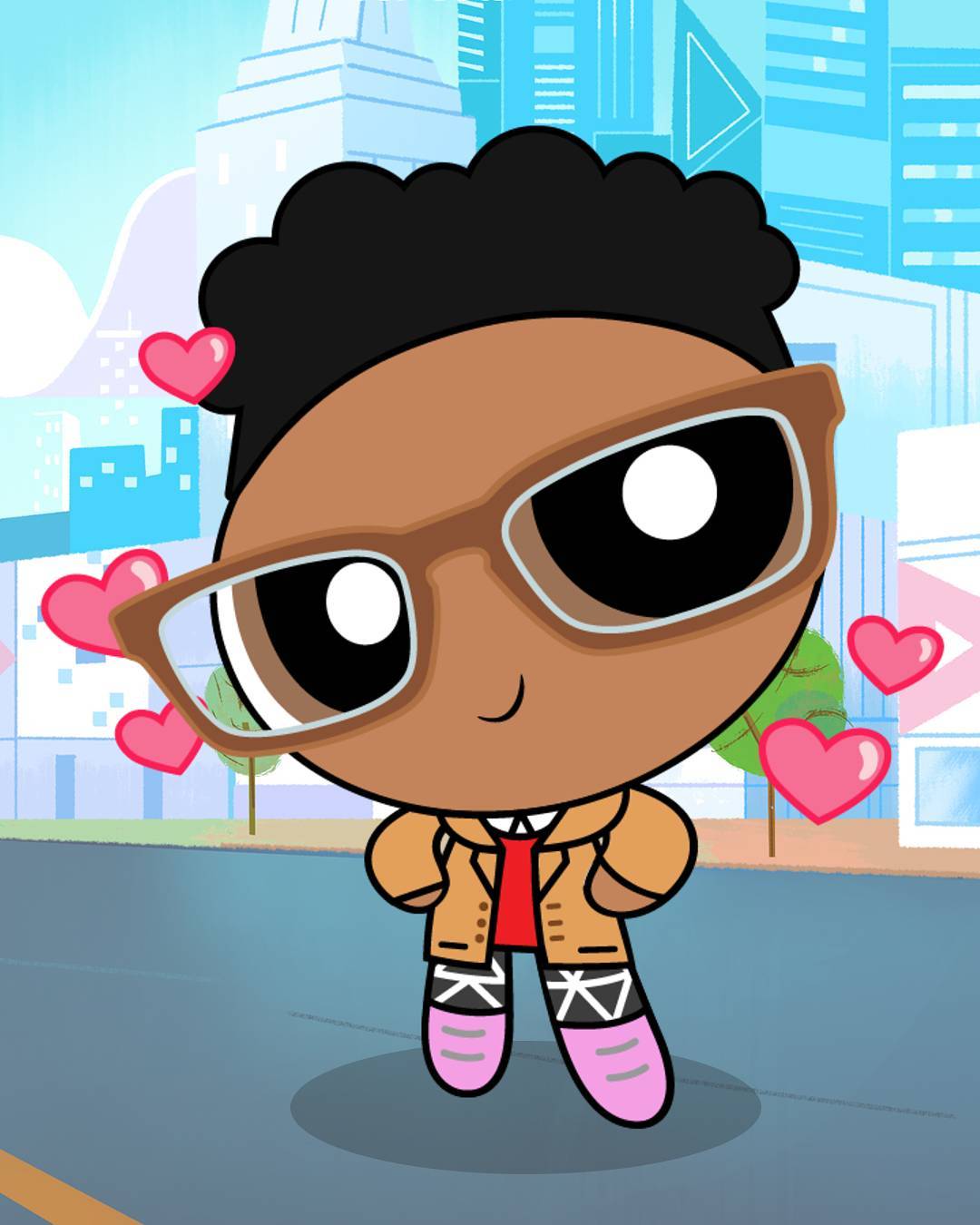 I sat down to watch and within 5 minutes was confused, uninterested, and honestly put off. The girls picking up a cell phone to answer distress calls, (which, OK, OK, it's modern day, why would they have a landline – I get it); them swooning over a boy band for way too long; losing the Mayor on an estranged island… I couldn't follow the storyline in one episode of this reboot. Even my mom was all in until the story changed halfway and she said, "I thought they were going to a concert?" These were girls who had super powers! They were funny and tough and made jokes that only adults would understand, which brought a richness to the characters and made a full-bodied world for all ages to enjoy. Powerpuff Girls (mark one) featured Jay and Silent Bob in their feature film, referenced The Big Lebowski, and had the most progressive character, "Him," breaking gender norms and ideas of good and evil. I was ecstatic for this reboot, but it seems to rely on the fact young children do not know or are unattached to the originals, allowing them the flexibility that comes without having set a high standard. Meanwhile, parents that remember the Powerpuff Girls get to see their kids enjoying the cartoons we loved as youth, meaning their numbers will stay high.
The same for Teen Titans Go! I haven't completed the Teen Titans myself series yet, but can already see stark differences in how the story lines previously included complex issues the Titans had to address. Of course, as teens, it had those classic youthful antics and crushes, but they furthered the story in a way that truly showed the development of the young heroes. Having the Titans deal with serious questions of right and wrong developed the watcher's critical thinking and abilities of perception. The reboot, however, lays it on thick when it comes to youth shenanigans and romance in a way that makes the story secondary to the heart bubbles that spring up when Robin looks at Starfire, or making the pranks the most interesting part of an episode, or using safe action sequences to heighten the emotions of the watcher. Not engaging audiences too intensely, but keeping light-hearted action and cute romances. Make 'em laugh and keep 'em watching. I am equally as worried about the new Ben 10 reboot: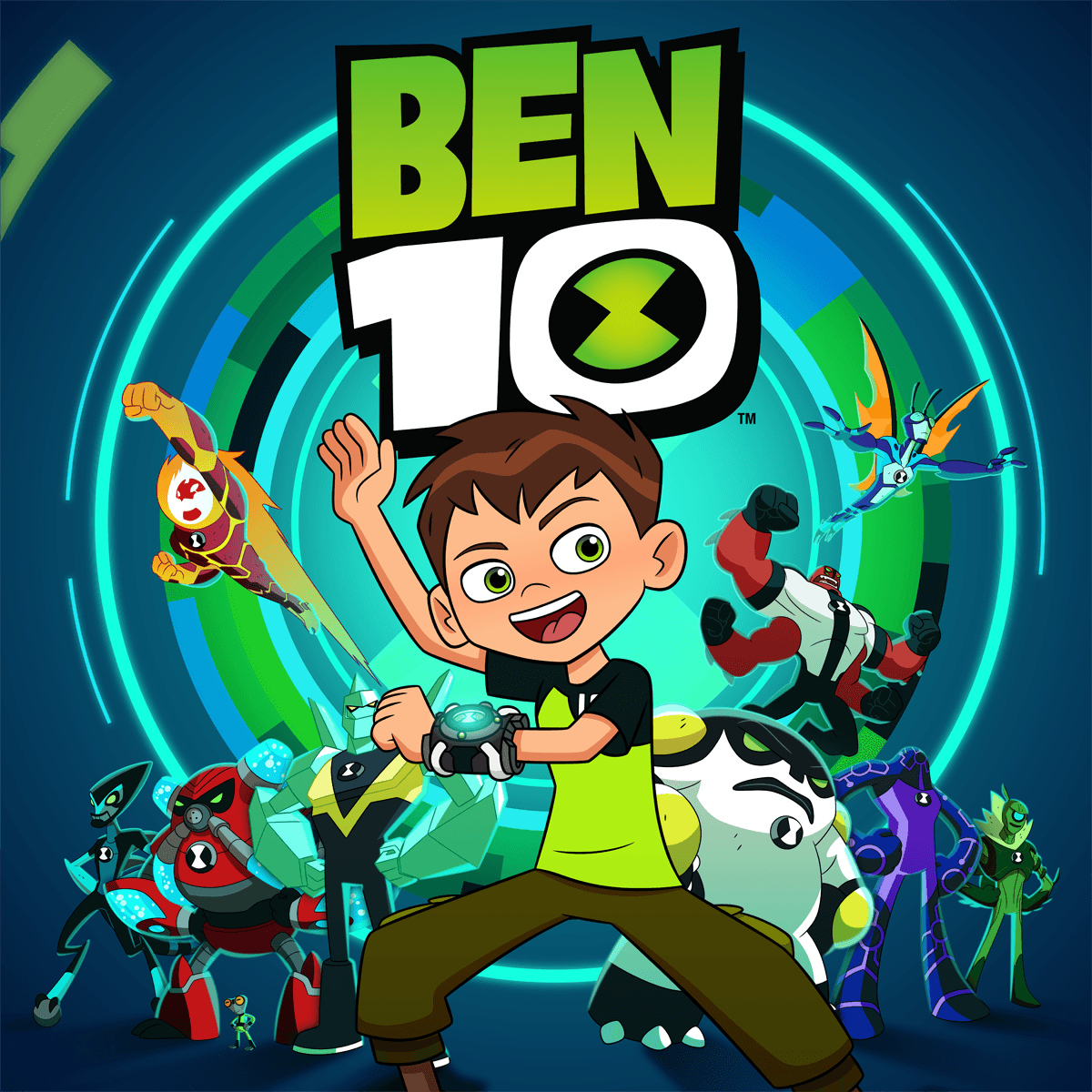 Not to say children should not enjoy the wealth of programming that Cartoon Network has to offer, but the drastic change from the originals makes me feel they distrust the mental abilities of our youth. My generation may be a pack of weirdos, but our cartoons built our critical thinking, creativity, and well-rounded thought processes. They taught us important core values and how to find humor in real life situations. We had aspirations because of our TV programming, watching Ren work so hard to get through life, jobs, and making money, and Stimpy showing us what true friendship is. Seemingly ridiculous songs like "Happy Happy Joy Joy" warned us to watch out for manufactured happiness. What is Cartoon Network giving up? Regular Show is already cancelled, if you didn't know (they treated them dirty, canceling the show on a Monday at 6pm). And Regular Show was an example of how far imagination can go.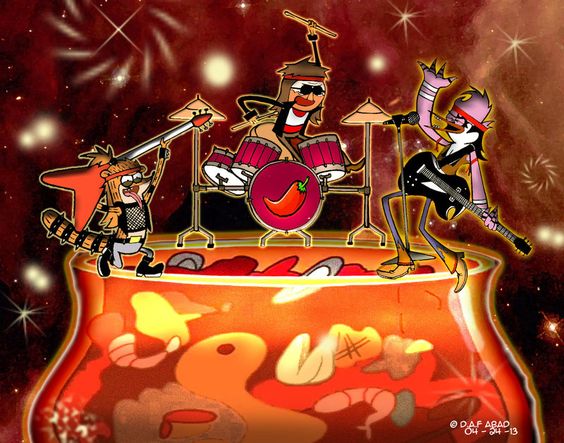 Their actions scenes would build exponentially in a way that forced characters to use ultimate teamwork to solve their issues. Regular Show illustrated accountability and responsibility for one's actions in an entertaining and heartfelt way. It wasn't perfect of course, but had characters and adventures one could really be invested in. And then there's Steven Universe.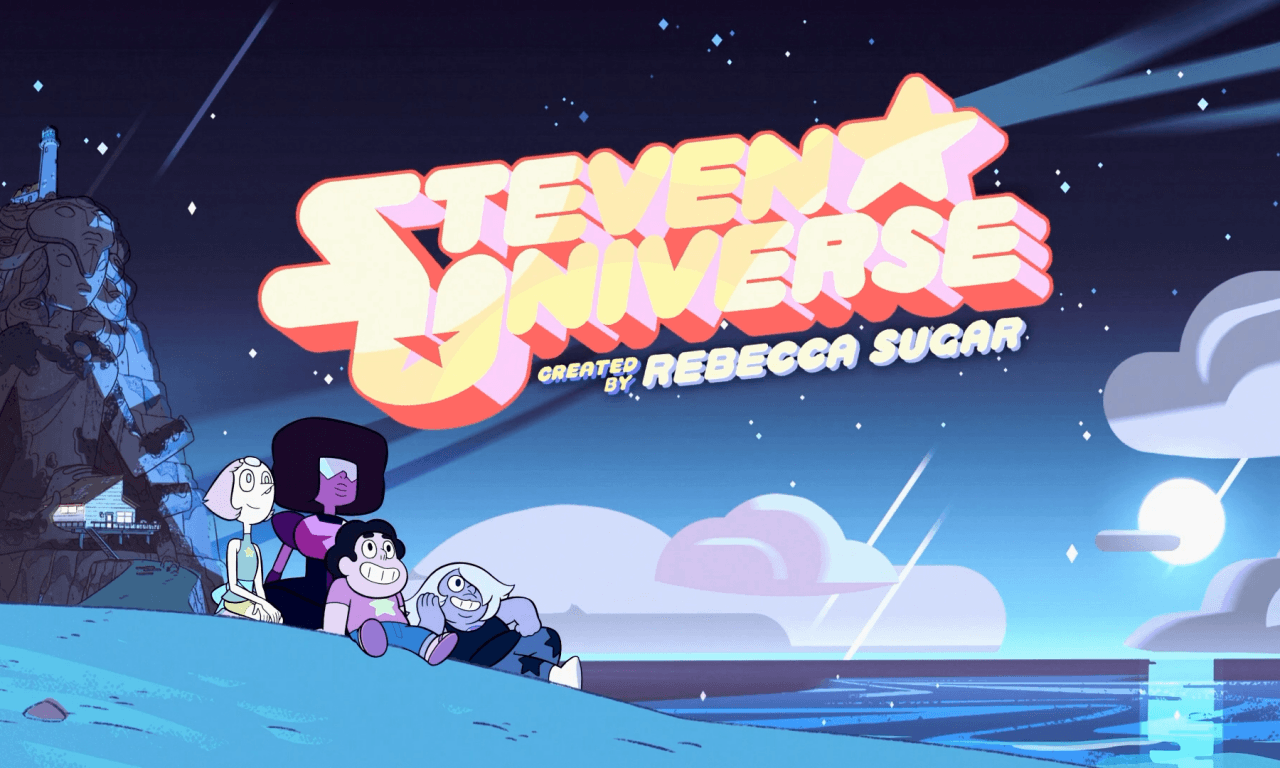 Steven Universe is one of the best cartoons I have ever watched on television. Maybe that is the issue, that I (as an adult) love it so much. Creator Rebecca Sugar is introducing the actual "new normal" as I realized Steven Universe is a show exclusively about relationships of all types — friendships, families, lovers — as it shows us how difficult and how beautiful they can be. The Gems show us all the ways love can manifest. Fusion when practiced with consent is the most powerful and beautiful connection between a gem. Best believe when it is time for me to have the talk with my future kids I'm gonna teach them about fusion, fuck the birds and the bees!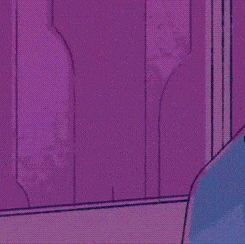 There's also Adventure Time, with the best method of storytelling we have seen in an 11-minute format. There are so many hints hidden within the world that lead us into the complexities of the story, from the broken down televisions and atomic bombs in the opening sequence to the intricate story of the Lich. It is a creation story of epic proportions, and at the same time a post-apocalyptic masterpiece for children, the unconventional heroes and unconventional brothers figuring out what is just for their world and for their lives.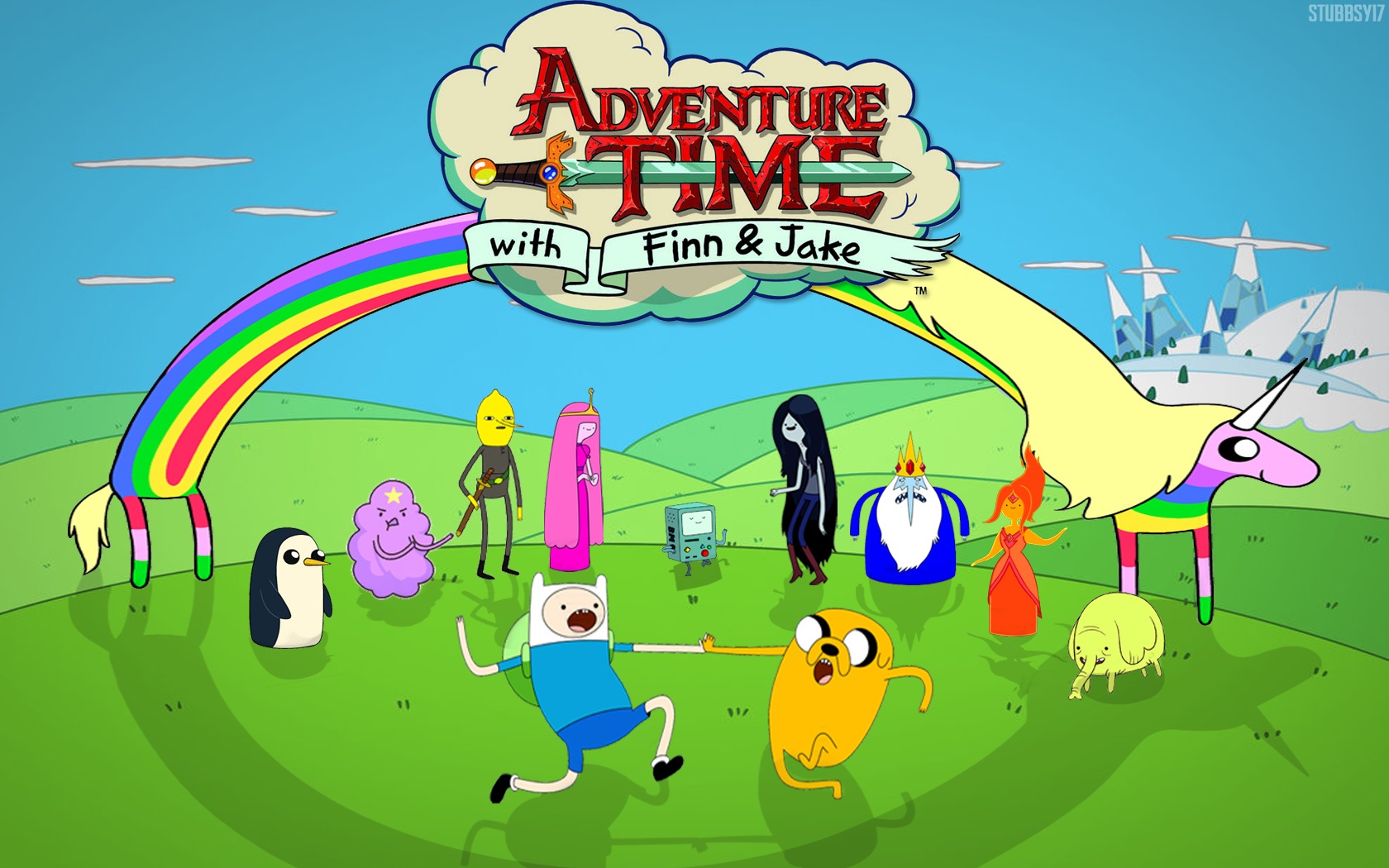 What goes on in the beautiful minds of these writers is "algebraic." One of the best episodes involving time loops I have ever seen is when Jake and Finn bring Prizmo back into existence, and the story of the Ice King wrestling with power and how it corrupts the mind. How — how, Sway? — can we remove these narratives from our children's development? Maybe I'm being selfish: why deprive me of this?
The question is, will we have to turn to late-night television to see these great stories and characters we cannot live without? Adult Swim has been occupying the majority of my self-made Saturday morning cartoons, with Rick and Morty and the reintroduction of new slaying in Samurai Jack, slaying in both all the physical and metaphorical ways.

Rick and Morty is definitely not for children, with hard-hitting life issues of child abuse, marital problems, and inter-dimensional travel. Likewise, Samurai Jack is ending people and having split personalities. It's beyond what I could imagine. Still, will I just have to expose my future children to Adult Swim way earlier than expected?
One thing I do notice about my beloved cartoons on Cartoon Network is none of these shows were reboots; they were unique storylines and characters born in today, so all hope is not lost. There are writers out there who continue to find ways to bring complex narratives into cartoons, and whoever you are, wherever you are… save me. I need more. My future kids need more. We all need more.
Are you following Black Nerd Problems on Twitter, Facebook, Tumblr or Google+?