This past weekend I attended my local fandom convention. For reasons of embarrassment and charity, for one of the Friday night panels all of the panelists dressed in fur bikinis, men and women alike. Like I said, charity.


Anyway, after the panel, one of the women panelists, a friend of mine, decided to tour the party floor, still dressed in said fur bikini. I missed it; I was too busy drinking at the Firefly party down the hall. (No, I didn't wear my Zoe cosplay as it is in need of repair. Yes, I did shoot a guy wearing a Jayne hat with a nerf gun. It was a great night.) Saturday morning, while I was drinking coffee in a feeble attempt to decipher the program booklet and figure out what panels to go to, this friend of mine stops by my table at the hotel bar and says: "You write about nerd problems. Well, I've got one." And proceeds to tell me about how much harassment she experienced from other women while she was wearing this fur bikini. What she told me has me here to tell you one thing: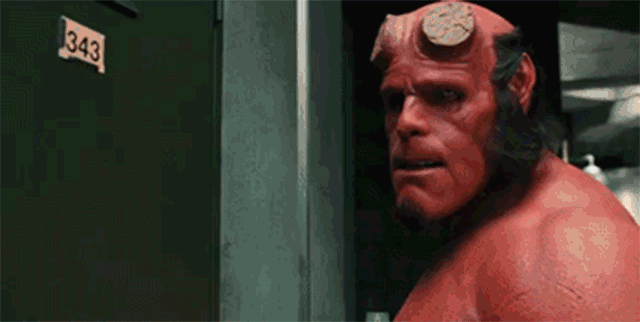 It is time for us to combine our fandom lessons — Don't harass the cosplayers — with our feminism lessons — Don't judge women by how they look — into one simple rule:
The only thing you can tell about a cosplayer from what they are wearing is that they like that costume/character. Do not judge a cosplayer, male or female, based on their costume.
Stop sniping on other women who opt for "sexy" cosplay. No, maybe that other woman doesn't match your beauty standards when she wears that revealing Batgirl outfit. No, maybe you wouldn't do it. Yes, she may be getting male attention because of it. But questioning her geek cred (Fake Geek Girl is something women yell at women too) or her motivations is entirely outside of what is necessary, or even fun.
Likewise, there's no need to hate on a man who decides to go full shirtless War Boy for the Mad Max: Fury Road party. Whether he's showing off six-pack abs or a softer, rounder keg appearance, he's there to have a good time just like you are. Try some body acceptance and move on. So what if he's doing it "for the attention?" Isn't that what wearing crazy outfits to conventions and parties is for? The chance to get a little attention for your creation and share the nerd? (Remember: don't touch him, that white body powder rubs off on *everything*.)
I'm all here for a little, or a lot, of costume critique. Sometimes the stitches in a costumer's Steamfunk skirt pucker and sag. Sometimes the feathers in a cosplayer's mask look like a bird has landed on their face and refused to leave. The number of costume crimes committed in the name of fake leather are endless. Costumes can call into question a person's technique, but has no relationship with their personal character. Someone worked very hard on that costume and piled all their courage up to wear it. That doesn't give you a free pass to judge them as a slut or a whore or anything else. It certainly doesn't give you an opening to cut your eyes and share that opinion with that person.
If you like the costume, politely tell them so. (NO TOUCHING!) If you don't, don't. If you've got judgement to pass, keep it to yourself. Just as there are some simple tips and tricks for cosplayers, this is one simple tip for the rest of us.
Speaking of conventions: A number of us will be out and about at New York Comic Con this coming weekend. Keep your eye on our Twitter feed for our whereabouts and general commentary. Have fun out there!
Are you following Black Nerd Problems on Twitter, Facebook, Tumblr or Google+?