Since its debut in 2016, Yohance has quickly become a cult hit phenomenon. Despite being an Indie franchise, the series has fans across the globe and successfully funded two crowdfunding campaigns. Yohance is a futuristic tale that takes place in a far, far away galaxy with an undeniable African aesthetic. The protagonist is a master thief that soon finds himself in the middle of a century-old intergalactic conflict. A non-stop thrill ride filled with stunning artwork, intriguing characters and breathtaking worlds, Yohance is for any fans of the fabled Space Opera that want something fresh, exciting and with loads more color.
Midas Monkee is an Indie Publishing label that was founded in 2015 by creative Paul Louise-Julie. Its goal is to be the gold standard in African fantasy when it comes to comics and graphic novels. Since then, Midas Monkee has published several graphic novels, namely from the Yohance and The Pack series. As awareness grows, the company is moving into its next phase of producing more African Fantasy IPs in other mediums such as TV and Film.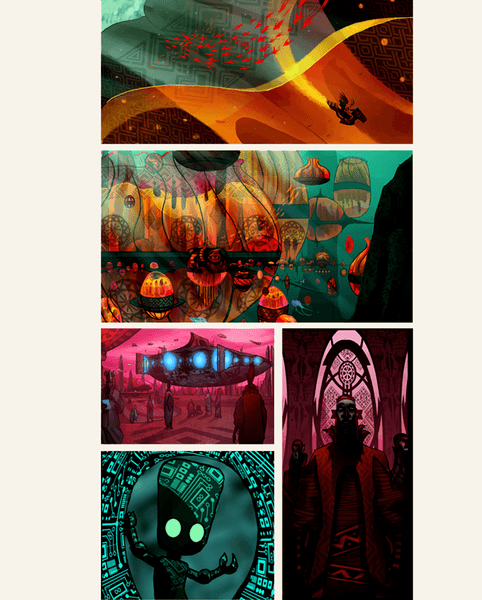 If you're always a fan, this is your time to get this series completed and collected in one book. If you're newer to Midas Monkee and their comics, this just may be your gateway to have to something new and totally unique. For fans of sci-fi, fantasy and phenomenal art that is definitely African inspired, this may very well be up your alley.
This is the first time the completed series will be available as a printed trade. The cult indie series launched that in 2016 has dropped its last issue in December 2019. The Collected Edition is now available in both print and digital exclusively at the Midas Monkee Store.
Fans can now own the complete saga of this African Space Opera in a gorgeous printed trade book here.
See more of Midas Monkee here on Twitter and Facebook.
Want to get Black Nerd Problems updates sent directly to you? Sign up here!
Follow us on Twitter, Facebook and Instagram!