Did you know that everytime a Black nerd boy says, "Black women don't like nerds" raisins find their way into a potato salad? I can't tell you how over the "Black women didn't like me cause I watched Dragon Ball Z / I was practicing Bruce Leroy's glow choreography in the mirror" narratives I am. There's this tendency to act as if Black Nerd Girls are scarce or a rarity if they weren't within your immediate vicinity growing up. Look, I'ma tell you like staff writer Brittany Williams said it, "Black nerd girls aren't a rarity. We ain't unicorns. We been here all along." Damn right, and you know who doesn't get enough credit for being at the head of that charge? Myra Monkhouse.
*Fist over mouth* I said, Myra Muhfuckin Monkhouse. How you going try to Mel Gibson (in What Women Want) Black Women with a generalization that they don't fuck with nerdy Black boys [and technically implying they wouldn't mess with same-sex nerdy Black girls either. It ain't all about cis, sis] when on January 29th, 1993, season 4, episode 14 of Family Matters the teen crush game got crushed. The girl next door game got changed. Myra Boutros Boutros Monkhouse (say the whole name if you nasty) stepped on the tv screen and *Drake voice* nothing was the same.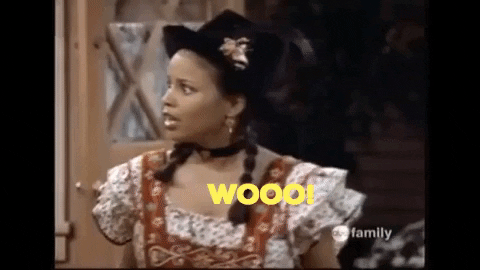 First and foremost, let it be known that I'll never claim Urkel as Black Nerd King (Dwayne Wayne first of his name the only godfather we acknowledge). I'll admit he was funny (hilarious even) but "is this my nerd king?" No, he ain't have that crown, however, when muhfuckin' Myra Monkhouse stepped on the screen? I wanted him to win i.e. not mess this up. When they first met, Steve got into the etymology of Myra's name, and she fired right back at him with the origin of his own. Yeah, Myra ain't come here to play. She's with the wits and even after Steve made a spectacle (read: ass) of himself later that night, Myra was down to wear him down.
"Yall lames are corny with that
'Black Women don't like nerds' shit"- Will Evans
Myra was a Black woman that loved this nerdy lame Steve for the nerdy lame that he was. Don't you sit there and say, "oh but that's a tv show, this is real life" as if art don't imitate life, my guy. Representation matters, right? Myra wasn't some damn made up hobbit or alien. She's a Black woman that fucked with nerds heavy. Also, can we just talk about how fly she was? On the real forget Steve, Myra was THAT chick. Your girl was a nerd through and through. That shit was all up in her alleles.
Nerd boys wanna talk about the perfect pop culture nerd girl to relate to (and then quiz them to "make sure" they're a nerd as if they're a replicant?/host?) and not give academia nerds their due. Nerd is a spectrum fam, and all the hues matter. Myra was brilliant, strong, and could codeswitch with the best of'em. That girl next door shit was just to navigate through the world but when that mask came off? Myra. was. with. the. shits. You remember the greasy she spoke to Laura? When she was telling Steve not to fucking change himself into Steffan Urkel cause he was great the way he is? Maaaaaan, this guy Steve out here literally becoming someone he's not for Laura Winslow and Myra stood by this flip floppin' mofo the entire time. Even after she Kendrick Lamar "still take you down on you momma's couch in Polo socks"'d him! Arghh, ya girl got caught in an isosceles love triangle and was still saint-like patient with Steve. You can't tell me Myra Monkhouse ain't deserve better.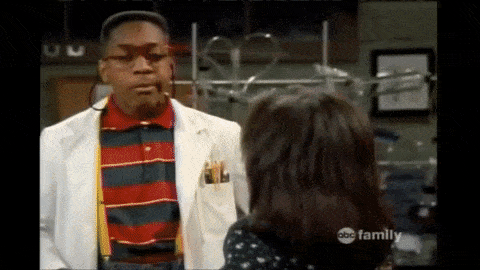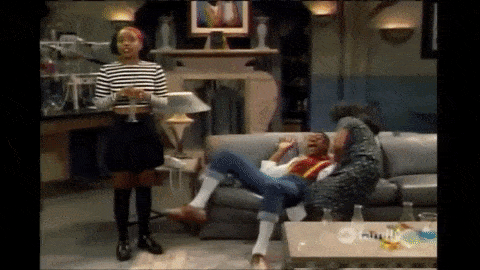 "I'm a Black nerd and that shit was illegal until like 2003."- Donald Glover
Don't talk to me about Black women not being here for nerds when Myra Monkhouse was clapping for them to win all day like she was cheering in the crowd. I won't stand for it. I sit down and scoff at that notion. Just cause you don't see it doesn't mean it doesn't exist. Just cause it ain't within your immediate grasp doesn't mean you're not going to have a wild encounter with one on your Pokemon adventure leaving Pallet Town… I'm saying when you get older and leave your familiar surroundings you'll see there's a whole world out there with different people to meet and greet that will share your interests be they Black women /men, just try not to be trash upon meeting them cause then you were the reason they ain't fuck with you all along.
Myra Boutros Boutros Monkhouse (yeah, I'm nasty) was the beacon of hope that somewhere out there some Black woman (or Black man) goin' fuck with your nerdy black ass for who the fuck you are. Myra was witty, funny, and adorkably oblivious (when she wanted to be).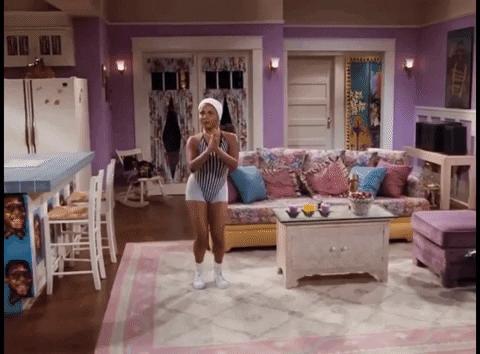 Tell me this ain't the most beautifully dorky shit you ever seen, my nerd.
As sweet as Myra was, she was way more savage and shady when she felt it was time for the gloves to come off (even if it really wasn't time for'em to come off). She was on Steve just like he was on Laura and son couldn't hack it most of the time. They had Myra being obsessive and possessive of Steve on the show way more into the later seasons but fuck a load of that man, nah. Yall not going pigeonhole my girl into a stereotype.
The way they had my girl go out man? On some criminal shit trying to frame Laura Winslow and being 3 shades away from basic instinct? I rebuke that ending for Myra. That shit Dragon Ball GT to me, I don't count it. Myra Monkhouse still a queen in the Black nerd girl's realm as far as I'm concerned.
Fuck what you heard, Black women been bout the nerd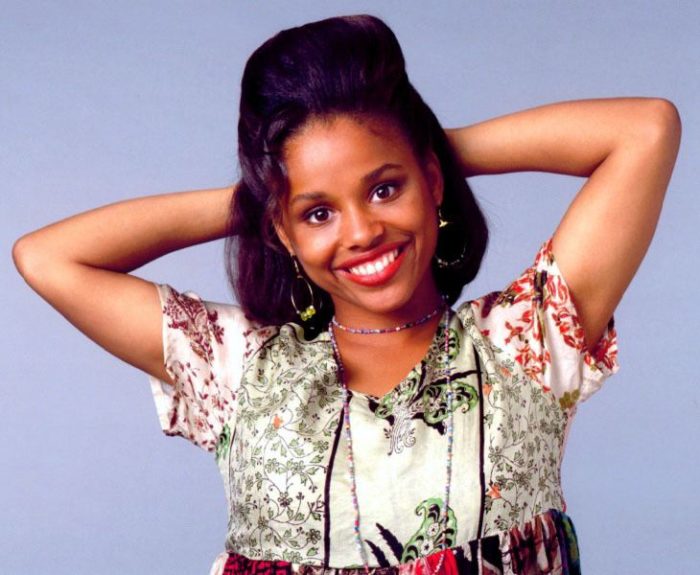 I say all of that to say this, put some fucking respeck on Myra Boutros Boutros Monkhouse's name, my g. Never forget the most underrated of the teen crush game. Never forget, before Black girl magic, there was Black girl science and ya girl got the Nobel Peace Prize for that shit. The only house I pledge is Monkhouse muthafuckas. Fuck Fullhouse bring me Monkhouse muthafuckas. Get you a girl that can play Nina Simone on the Myron Floren Polka Master accordion muthafuckas. *Editor's note: Omar, how many times you goin' say "muthafuckas" per article?* "Shhhhhhhh! Not while I'm pouring"– praise to the best nerd girl to ever do it to these muthafuckas.
Pay homage, you serfs. Don't talk to me about Black women not fucking with Black nerd boys/girls/ non-gender binary conforming, when Myra Monkhouse was standing right there with you with the Viola Davis Fences face the entire time. *dj gunshots* Don't you ever forget who was there for your ass, telling you to do you, every T.G.I.Friday line up. Myra muhfuckin Mounkhouse. *Jamaican air horn*
---
Rest in peace to Michelle Thomas who played the hell out of her character Myra Boutros Boutros Monkhouse.
You gave us five seasons of love, laughs, and bars.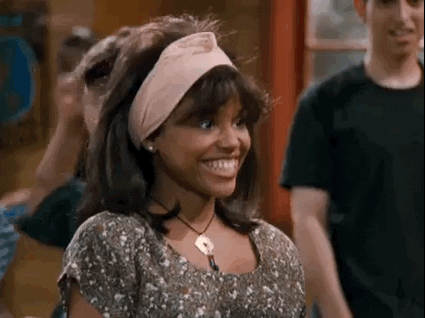 ---
Want to get Black Nerd Problems updates sent directly to you? Sign up here!
Follow us on Twitter, Facebook,Instagram, Tumblr, YouTube and Google+.