Get ready y'all! Euphoria is about to enter our lives again scraping us off our weary streaming schedule to emotional elation! HBO has been filming with our now Emmy award winning actress Zendaya during the pandemic, and the time has come. December 6th we will see part 1 of 2 the special episodes this one titled "Rue." The trailer gives us little to go on but the excitement is beyond measure.
ECSTASY
When we left our budding couple Rue had seeded the idea of running away to the city together. Rue underestimated the professional skills and experience Jules had in the trade of running away from home. Jules straight up had a go bag and a ticket bought, new the train platform like a G – had not one but two feet in the door when Rue let go and couldn't carry it through. Honestly, when Rue had the idea, I was like – I don't think so, you about to leave Storm Reid sister Gia? I think not. Rue started to understand what people were saying about the old addictions for the new and Jules was Rue's addiction for the time.
EXHILARATION
The trailer begins with Rue in a diner with what seems to be a plate of untouched food. Her knees pressed against her chest, curled up in the booth while Otis Redding "Cigarettes and Coffee" is playing over the scene. We get a short recap of Jules and Rue's last moment together before they ride off into the distance.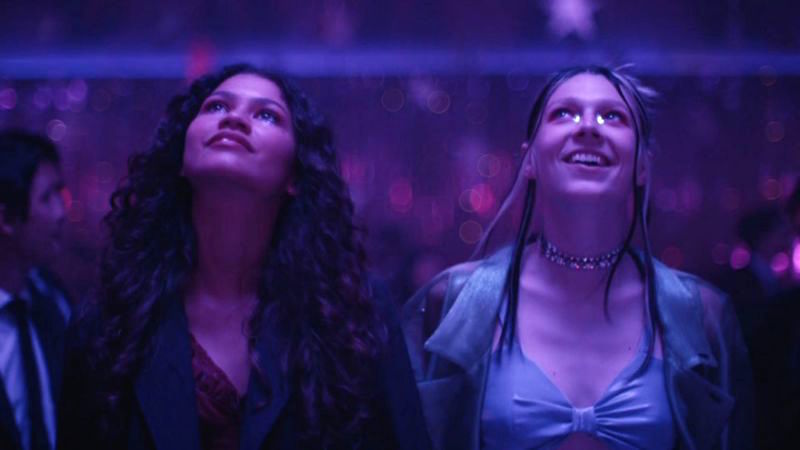 Rue looks distraught and after that finale musical relapse number it's hard to tell where her head is really at. But one can only hope she is not headed to the place we saw her at the beginning of season one. As the teaser continues we are brought back to the moment with a voice, and that's Rue's sponsor Ali (Colman Domingo, Ralph Abernathy, Selma). He's asking Rue "What did you bring me here for?" and her daydream stops.
FRENZY
This teaser is exactly that, a tease for the sadly delayed second season. Due to COVID-19, the season 2 release has been pushed back farther than the producers and fans want. Production on season 2 has yet to even begin leaving a full second season air date to be expected in late 2021 to early 2022. But to give audiences a hit before the long winter there are two special episodes coming out to satisfy the craving. Part 1 as mentioned titled "Rue" comes out December 6th on HBO and HBOMax.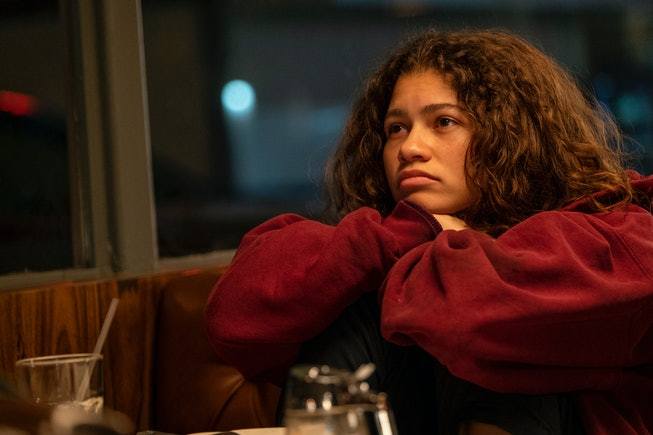 The episode airs as a 'Christmas special' following Rue as she celebrates the holidays. Jules does make an appearance in the episode which fulfills everyone's hopes that Jules may return. Being stuck at home we've all resorted to watching just about everything, and for movie lovers like myself I'm binging everything like I'm sitting in a movie theater, so just one episode of Euphoria may be a bit of torture, but I'll gladly take the L. Part two of the two part special release date is TBD, so hopefully this episode gives us all enough to get by.
In all sternness and reality, addiction is a serious issue. If you or anyone you know needs help, HBO's resources are available. Go to https://www.hbo.com/euphoria/resources for a list of organizations and services that can help.
Want to get Black Nerd Problems updates sent directly to you? Sign up here. Follow us on Twitter, Facebook and Instagram!