Written by Edwidge Danticat, Illustrated by Shannon Wright.
When I initially put this book on BNP's List of books to read in 2019, I wrote that the book's cover made "me feel like I just received a hug from my mama, along with a hilarious text message filled with inappropriate emojis."
Having been in the Shannon fan club for a while from following her on Twitter I knew that–she'd done comics (Castor & Carina: Halley's Cosmic Combo), book covers (Betty Before X), and tons of illustration work, including a Google Doogle. So when she announced that her first picture book would be released this year, I. WAS. HYPED. I was also glad to have the book as Black History Month was mostly hot dumpster fire this year, and I only had a chance to actually read my copy once March, Women's History Month, had began.
Wright is paired up with renowned author and Award-winning memoirist Edwidge Danticat (The Farming of Bones, Clare of The Sea Light, Mama's Nightingale) for this children's book "about the comfort and love a mama offers when her child isn't feeling well." A picture book with a brown skinned mother and daughter with thick, curly hair created by two Black women? Filled with words and art? I stated that this was all things bright and beautiful that I wanted to continue walking towards in 2019.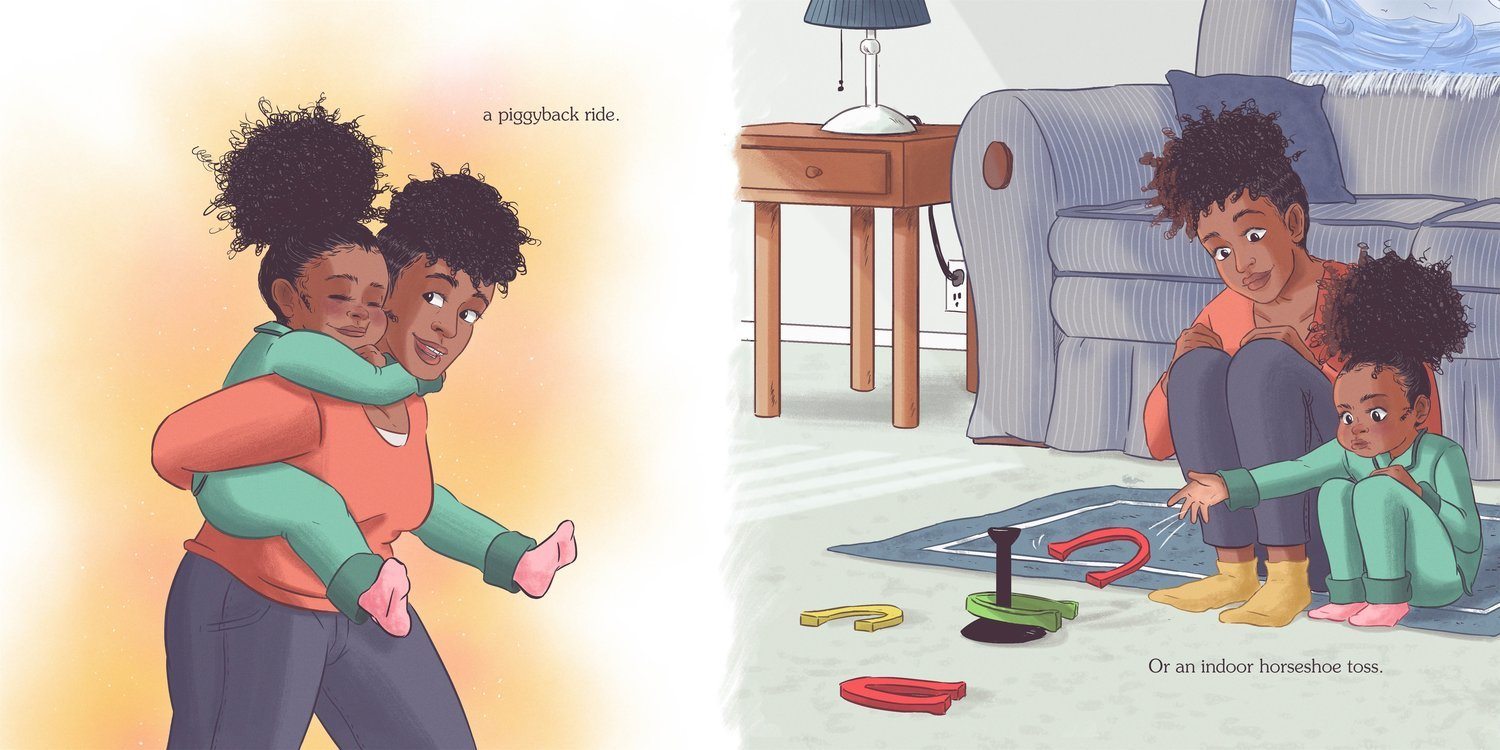 My Mommy Medicine is a darling new book for the kid lit crew detailing all the ways "Mommy Medicine can heal all the woes and make any day the best day!" It features a little girl who is under the weather and her mom who is at home with her to make things right. Danticat's wording is an adult's recollection of favorite moments that may be near and dear to readers: a hug so warm and tight it feels like wearing my toastiest pajamas on a cool night" to "sometimes it's a whispered prayer, just before nodding off at nap time." Wright's illustrations are bright, big and beautiful. They fill up the page, and mom and daughter have various facial expressions the whole way through. The looks on their faces; hiding half their faces between their cards in a card game and the ultra silly, squishy face of the little girl before drinking her hot beverage were favorites of mine.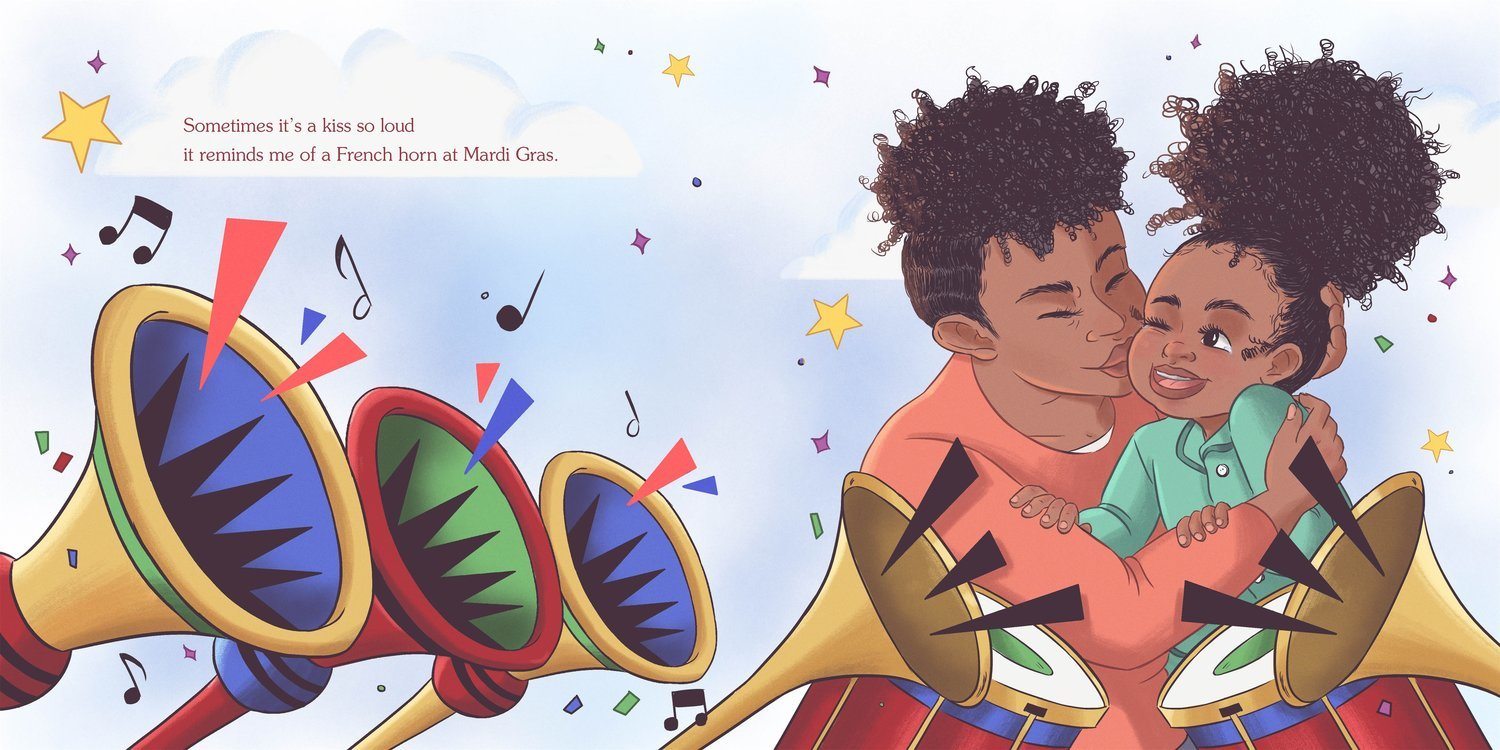 This copy of the book was taken to story time and loved on lots by the kiddos with an instant acknowledgement of several "SHE LOOKS LIKE ME!!!" cries referring to the little girl main character with her brown skin, curly hair, and mama that also looks like her. The reading raised questions and observations too like, what does a French horn sound like and what color was squash? Was it yellow? This is great for educators, parents, and guardians alike for the younger ones as it invites dialogue and conversation and even a reread. Words are important! Stories are important! Children getting these stories are important!
From the author's note, she mentions that the idea of the book came from the many sick days spent at home with her children and before them her niece and nephew. "Mommy medicine is based on shared affection and a strong desire to make someone you love feel better…These were acts of comfort that they found soothing, reassuring and somewhat healing…" Even when on trips away from home, Danticat would tell her daughters that whoever was staying with them would take good care of them plus some mommy medicine.
If you're looking for a new picture book for your little ones, this one looks to be lovingly created by two Black women. I loved it, and the target audience loved it so much I almost didn't get my copy of the book back. Treat yourself, your kin, your favorite student to this one. Mine is going to my mama for all her mommy medicine lavished on me over the years. The book has opened up the vault on some hilarious stories from my childhood: like how I was the one who brought home chicken pox, and it spread to my brothers (I wasn't even officially in school yet, just visiting school with mom) and me and my brother's adorable childhood mispronunciations of Pedialyte. This Women's History Month pick this book up and support Black women making art and making it work in the publishing industry.

See more reviews and Book news via our Literature category.
Be sure to follow along with us on our bookstagram account on Instagram here.
Want to get Black Nerd Problems updates sent directly to you? Sign up here!
Follow us on Twitter, Facebook and Instagram!