It is that time again: Books 2019! The time of reading lists for the new year. Now we're not going to say we have the best reading lists out there, but if you're looking for books across the spectrum of genre, character, and writer's background, you know we got you. We prefer our books filled with complex characters, with folks included from across identities and ethnicities. We like our non-fiction insightful and challenging. We read poetry, essays, fiction…you name it. We're here for authors who are under-represented in the mainstream. Here are some of the books we're hitting pre-order on for 2019. The To Be Read List never gets shorter, but it should always get better.
---
From Leslie's List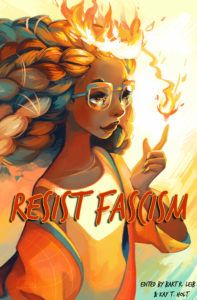 Edited by Bart R. Lieb and Kay T. Holt. Published Oct 2018.
I missed this one when I first came out, but it is next on my list. The cover is by Geneva Bowers and the TOC is full of new talent. There's a stack of "resistance themed" anthologies coming out this year, for obvious reasons. I'm definitely looking to grab this one from Crossed Genres, an award-winning publication with a strong history of dedication to publishing authors of color and new voices. As good as Long Hidden is, another one of their anthologies, Resist Fascism is sure to encourage my spirit and keep me entertained.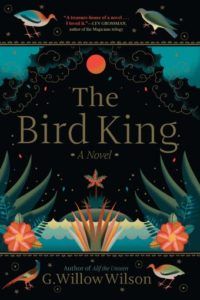 By G. Willow Wilson. Available March 2019
First I read Alif the Unseen. Then I became a Ms. Marvel fan girl. Now anything from G. Willow Wilson is a must-read for me. The Bird Kingis her newest novel, set during the time of the Spanish Inquisition and the last sultan in the Iberian peninsula. The time when The Moors ruled the peninsula (then called Andalusia or al-Andalus ) is a favorite, so historical/fantastic fiction in that world is a great hook. The promo copy calls it "jubilant", which is how I would describe all of her fiction. Well grounded, but ultimately joyful. I'm excited to travel to Wilson's vision of Andalusia and meet the characters she's dreamed up this time.
Edited by Victor LaValle and John Joseph Adams. Available Feb 2019
This is the second "fight the powers that be" anthology on my list — I'm putting on my armor for what 2019 might bring. While Crossed Genre's Resist Fascism is full of new favorites, A People's Future… has a TOC of established folks in the Speculative Fiction genre:
Charlie Jane Anders, All The Birds In the Sky
Lesley Nneka Arimah, What It Means When A Man Falls From The Sky
Tobias S. Buckell, Hurricane Fever
N. K. Jemisin, The Fifth Season
Daniel José Older, Shadowshaper
And that's just the start.
Edited by Victor LaValle and John Joseph Adams, this one promises to hold some great Speculative Fiction.
By Nicky Drayden. Available August 2019
I haven't ready Nicky Drayden's other books, but the blurb on this one tells me it is right for me: a space opera about a young woman about to take over the leadership of a clan that regularly hunts — and then lives inside of — giant spacefaring beasts. I'm looking forward to trying out this imaginative novel when it is available this summer.
From Carrie's List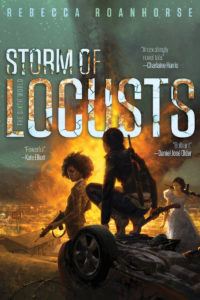 By Rebecca Roanhorse. Available April 2019
Roanhorse's Trail of Lightning was one of my favorite books from last year and deservedly so. She's super talented and her second book in the series — Storm of Locusts — takes the number one spot for me for most anticipated. Diné monster hunter Maggie managed to survived everything that hit her in the last book. Here she's becoming someone people are looking up to as a protector and a rescuer. We already know of the trauma that befell the world in the first book, the events that helped reshaped the world–in this second book in the series, we're told she's headed past the walls and straight into the horrors of the Big Water world outside.
By Silvia Moreno-Garcia. Available August 2019
Silvia Moreno-Garcia is a name worth remembering in the literary world. She first popped up on my radar with when I read her novel Certain Dark Things which is a fantastic read–a vampire tale set in Mexico City that establishes an origin story for vampires that includes Aztec heritage and vampire gangs and families. She does world building just right, which is a big plus in my book. I'm reading her fantasy book The Beautiful Ones now. The Beautiful Ones introduces magic and high society inspired by the Belle Époque. What I know to be true is that what Moreno-Garcia writes, in whatever setting, her worlds are large and her stories contain an element of darkness that is delightful to experience. Gods of Jade and Shadow, coming this August, appears to be a mix of "the excitement of the Roaring Twenties with Pre-Hispanic mythology" as per the author's description. It seems to be a fairytale but also for those who enjoy myths of old.

Written by Mariko Tamaki, Illustrated by Rosemary Valero-O'Connell. Available May 2019
According to the author, Mariko Tamaki: "Laura Dean Keeps Breaking Up With Me is not a story about falling in love. Obviously. It's a story about what can happen after you fall in love, after you get the girl. It's messy and complicated and strange and there's various painful bits and happy bits. Rosemary's work is so magical and surreal and beautiful. I'm so excited for people to read this book." Eisner-winning author Mariko Tamaki (One Summer, Emiko Superstar and Jennifer Walters as She-Hulk in Hulk ) can be trusted to pen a narrative about women, especially young women. This book is one I'd not only read but recommend.
The artist Rosemary Valero-O'Connell has done work for DC Comics (Gotham Academy, Vertigo Quarterly) and BOOM! Studios (Lumberjanes, Steven Universe). I've also seen her gorgeous illustrations on Twitter. I don't know the story of how Tamaki and Valero-O'Connell linked up as a team for this project however I'm stanning from the sidelines as I wait for this book. I am really interested in more comics about teenage girls created by women exploring queerness, toxic relationships, and friendships.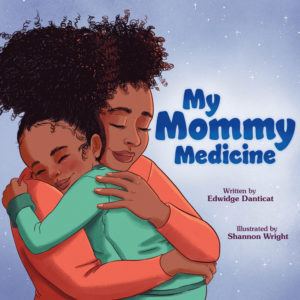 Written by Edwidge Danticat, Illustrated by Shannon Wright. February, 26, 2019
The cover of this book makes me feel like I just received a hug from my mama, along with a hilarious text message filled with inappropriate emojis. I've been following Shannon Wright on Twitter for a while–she'd done comics (Castor & Carina: Halley's Cosmic Combo), book covers (Betty Before X), and tons of illustration work, including a Google Doogle. So when she announced that her first picture book would be released this year, I. WAS. HYPED. Wright is paired up with renowned author and Award-winning memoirist Edwidge Danticat (The Farming of Bones, Clare of The Sea Light, Mama's Nightingale) for this children's book "about the comfort and love a mama offers when her child isn't feeling well". A picture book with a brown skinned mother and daughter with thick, curly hair created by two Black women? Filled with words and art? This is all things beautiful and light that I want to continue walking towards in 2019.
From Victoria's List
By Hafsah Faizal. Available May 2019
I've been waiting for this one for the longest. I'm always here for good, representative, YA fantasy: especially with a female lead. This one is high on my list because of the amazing community that Faizal has built in anticipation of the release. She has put together an incredible street team, highlighted fan art, and promoted other WOC (women and writers of color) with a vengeance.
Her world is inspired by Arabia and her passion is an inspiration to our world. I can't wait to read this title and get lost in Arawiya.
By Elizabeth Acevedo. Available May 2019
A new title from the author of The Poet X? Mare Afro-Latina wisdom? Cooking as a path to your dreams? Claro que si! There's no way I would pass this one up. The main character, Emoni, is marginalized in so many ordinary ways that her story demands to be told. As a single, teenage mother who is the main support for her family, society would normally discard a woman like Emoni. I've seen it happen too many times. I am ready to see how Acevedo uses words and flavor to let Emoni soar off the pages.
By Jasmine Warga. Available May 2019
I want to read this one because I need hope this year. Jasmine Warga's story about a young Syrian immigrant growing up between two worlds seems to be just that. Hope between two covers.
This one is for my students. The ones who are scared to talk about their past because it might make them 'less American.' The ones who tell me they are homesick like it is something to be ashamed off and tell me they have new friends/hobbies/jobs like it is a betrayal. The ones whose families are broken by borders, not divorces. They need hope between two covers, too.
From Ja-Quan's List
By N.K. Jemisin. Available September 2019
Not much is known about Jemisin's upcoming book, there isn't even a cover for it, but all signs point to it being a continuation or recreation of her short story titled "The City Born Great." And with the following synopsis of the short, who wouldn't want to read the fully fleshed out version? "In this standalone short story by N. K. Jemisin, author of The Fifth Season, the winner of this year's Hugo Award for Best Novel, New York City is about to go through a few changes. Like all great metropolises before it, when a city gets big enough, old enough, it must be born; but there are ancient enemies who cannot tolerate new life. Thus New York will live or die by the efforts of a reluctant midwife…and how well he can learn to sing the city's mighty song."
All cities having souls is quite a lofty premise, but I've been itching to read my first Jemisin book, and I think I've found it in this tale of NYC's 5 avatars and the ancient evil that threatens their existence.
By Marlon James. Available February 2019
Jamaican-born Marlon James brings us a fantastical tale set across the African continent, that features a loner named Tracker who's as good as his name implies. "He has a nose," as they say. He is tasked with finding a boy who's been MIA for the last 3 years. What intrigues me most about this book is the unexpected company Tracker finds himself in while hunting down the boy's scent. Fellow mercenary hunters join the search, creatures try to quell their pursuit, all forcing Tracker to wonder why this boy is so important in this ambitiously faced paced story. Along the way, Tracker traverses ancient cities, perilous waterways while encountering a bevy of interesting characters, including one shape shifting individual known as Leopard. James is being published by Riverhead Penguin, who has been dedicated to publishing extraordinary, groundbreaking, unique writers and I'm hoping Black Leopard, Red Wolf enters the pantheon of celebrated works under their banner.
By S.K. Vaughn. Available July 2019
I was late to the party, but back in 2015, I was captivated by The Martian and the level of detail that Andy Weir infused into that astronaut stranded on Mars story. It appears Across the Void is set to be a visceral space thriller that'll please all Martian fans with it's heart wrenching premise of Commander Maryam "May" Knox. Commander Knox, wakes from a medically induced coma alone, adrift in space on a rapidly failing ship, with little to no memory of who she is or why she's there. I'm really excited to see how this mysterious author weaves together a story about a Jupiter-moon-bound mission gone bad. The tale seems to rely heavily on the bond between a lost captain and her NASA scientist husband who has been under the impression the love of his life was gone forever. The jury's still out on who exactly S.K. Vaughn is, but I like the idea of a Hollywood director taking a pen name to try his or her hand at the author game.

By Rainbow Rowell. Available TBD
After falling in love with everything Rainbow Rowell has done with the revived Runaways comic, I was eager to see what else she has blessed the literary world with. Luckily, a visit to her panel at NYCC blessed me with a copy of her most popular novel, Carry On. I was floored. I was impressed. I was also disappointed with myself for taking 30 years to real a book with gay protagonists. After entering a world of vampires and magic, I walked out a better and more understanding cis Black man. Wayward Son is the sequel to the most unexpectedly eye opening book I've read in the last 5 years. Simon and Baz are characters that I've grown to love for their bravery, innocence and badass wizardry in the face of sure destruction. I can't wait to see where Rainbow Rowell takes this intoxicating queer love story in 2019.
From Nicole's List
By Jericho Brown. Available April 2019
It's fitting that Brown's latest collection of poems will be available during National Poetry Month. If his much acclaimed previous collections, Please and The New Testament, are any indication of what we expect (and they are, I think) then this will be an important and beautiful book. Brown's poem of the same can be read here: https://www.poets.org/poetsorg/poem/tradition





---
Cover Photo by freddie marriage on Unsplash.
We'll be reviewing these books over the course of the year, so you can always check the Literature category for these and more book reviews
Be sure to follow along with us on our bookstagram account on Instagram here.
Are you following Black Nerd Problems on Twitter, Facebook,Instagram, Tumblr, YouTube and Google+?