Regina King's directorial debut hit Amazon Prime, garnering much deserved buzz in these movie-premiere-dampened COVID streets. One Night in Miami is a fictional account of a real night in February where Malcolm X, Jim Brown, Sam Cooke and Muhammed Ali Cassius Clay all met up at a hotel in Miami. The conversations and provocations that ensue alter the trajectory of the Civil Rights movement as each man emerges a distant stranger from the person who originally entered that room in 1964.
The Colossal Collective
The movie is adapted from Kemp Powers' play of the same name. Powers' decision to put these four men in room for 90 minutes, play with the dynamics of each of their predicaments and positions of power was bold and well received. Luckily, his screenplay brings the same balance and intrigue that resulted in praise when the play premiered in 2013. Not to mention, this foursome blows away any collection of men that could be put together in today's era. The closest equivalent I can think of would be putting Barack Obama, LeBron James, Kendrick Lamar and Colin Kaepernick together and letting the sparks fly. Still doesn't come close to the gravity of the men who inspire this riveting tale. Which is why I keep coming back to the conclusion that Regina King made an incredibly smart decision when she chose to bring One Night in Miami to life as her directorial debut.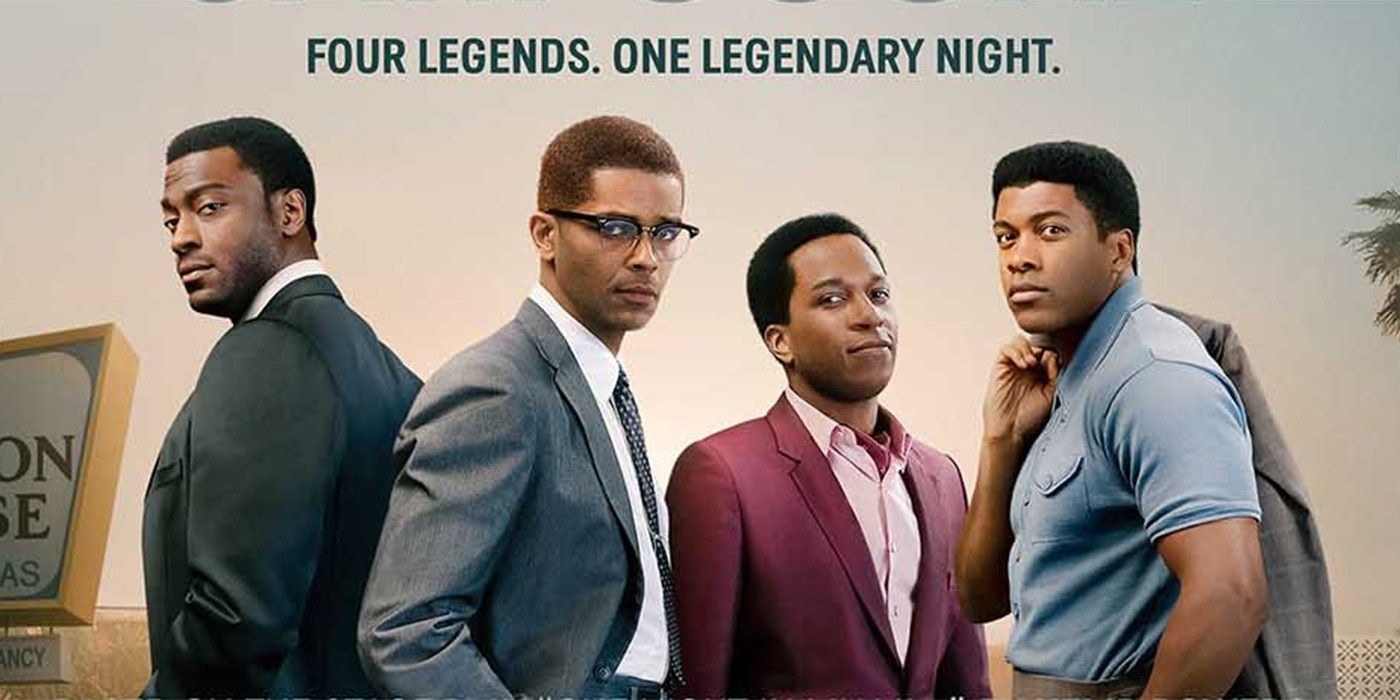 "It's a beautiful story of brotherhood, just a display of Black men expressing themselves healthily in a space that we don't get the opportunity to see Black men be." – Regina King
This is a love letter to men that were instrumental to the Civil Rights Movement. It bottles the emotions, thoughts, and actions surrounding four of the most iconic men in history. There is no other story like it. One that was followed by ground shaking developments like Clay changing his name to Muhammad Ali and joining the Nation of Islam, Cooke going on to release "A Change Is Gonna Come," Brown launching his acting career and, of course, Malcolm X being assassinated. Each and every one of those events sends a ripple across time that are incomparable.
The reason I loved the film is summed up in this quote from David Ajala, played Jim Brown in the original play, who receives advice from Powers. "Kemp said this was the play he would love to have seen as a 16-year-old – the Black Avengers…a group of guys fighting for different causes but also for a common cause. And they're held in high regard and are iconic people. The simplicity of that and the excitement of it has really resonated with me: in that room we're all superheroes in our own way, in each other's company."
Leslie Odom Jr. as Sam Cooke
Leslie Odom Jr. might not be a household name just yet but there's no denying the man has been skyrocketing up the popularity charts after his Hamilton performance solidified himself as a force to be reckoned with on stage or on screen.
Despite this, I was quite surprised to find out that Odom would be portraying Sam Cooke and belting one of the most infamous songs in Black history. He delivers on the musical side of things, as expected, but it's the weight of the dialogue of One Night in Miami that will show the world that Leslie Odom Jr. can act nearly as well as he sings.
Aldis Hodge as Jim Brown
Aldis Hodge has quietly been killing the game for decades. Yeah, I said it, decades! Put some respect on that man's IMDB page. He's been creeping closer and closer to leading man status after Hidden Figures, What Men Want, Underground and his soon to be portrayal of Hawkman in Black Adam. But this movie right here? One Night in Miami features one of the most jarring scenes in recent memory for me, with Jim Brown at the focal point. When deep south front porches and lemonade are in the mix, anything can go down in 1964.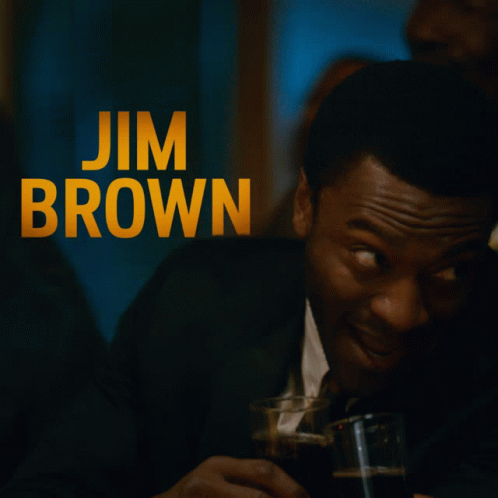 This brother right here played the character that most people will view as the odd man out. Jim Brown's name may be legendary to sports fans, but the average movie goer wouldn't associate him with the Civil Rights movement. So many generations fail to understand the impact Brown had on the game and beyond, and this movie does a great job of being a proper pedestal for the hall of famer.
Kingsley Ben‑Adir as Malcolm X
The biggest hill to climb fell upon Kingsley Ben-Adir. The burden his shoulders bore bringing Malcolm X to life must've felt heavier than Rock Lee's leg weights. It's a good thing the stage actor was ready to answer the call, because his character is central to the plot and progression of the movie.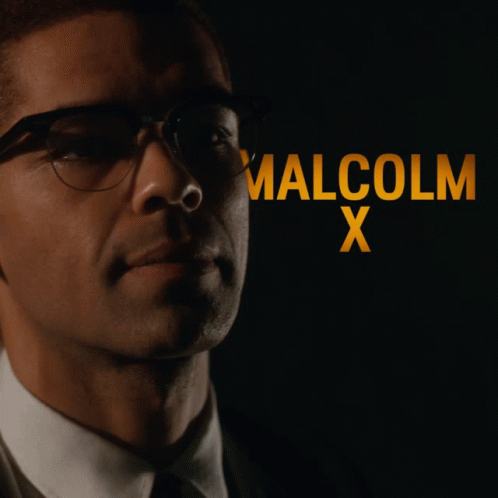 While I enjoyed Ben Adir's performance, I do think he lacked the fury and power you expect of Malcolm X. But perhaps we could point to Regina King's desire to lean into the vulnerability of these men rather than their might.
Eli Goree as Muhammad Ali/Cassius Clay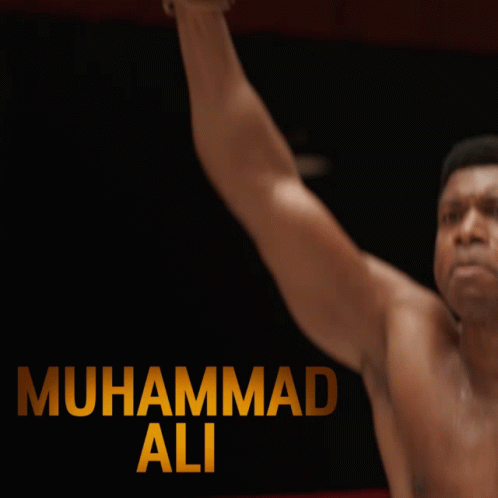 Kingsley Ben-Adir may have had the bar set sky high, but the expectations that come with embodying the electricity of Muhammad Ali must've sent Eli Goree on hours long watching marathons of the champ's old clips. I don't care how good an actor is, nobody will ever be able to set off a bomb of charisma the way that Cassius Clay Ali did.
In Conclusion: Regina King got BARZ
In the end, there's an underlying reason why there has been nothing but praise for Regina King and One Night in Miami. She's presenting her image of proud, powerful, righteous Black men without hiding the insecurities, fear, and emotion that can envelop those that reach a certain status or position. She strips them of their rank and presents us with men that we recognize. Men that argue, provoke, praise, worry, win, and struggle.

Representation is at the core of our fight in pop culture and the journalists that cover it. Regina King directs a somewhat fictional night celebrating the strength, wit, complexity, and impact of 4 legendary men at the crux of racial equality and positive change during the most pivotal time period of the 20th century. Head to Amazon Prime to check it out for yourself.
Want to get Black Nerd Problems updates sent directly to you? Sign up here!
Follow us on Twitter, Facebook and Instagram!